IxDAHK: Designing for China vs West Tech
Description
This talk is the repeat of a talk presented at IxDA Global in Brazil last Nov 2018 at Floripa.
Most of the world is accustomed to the Western Tech ecosystem such as Google, Facebook, Amazon. However, China's Tech ecosystem such as Baidu, Alibaba, Tencent, Xiaomi is emerging and growing outside of China. In the 1980's China's economy was only 1/20th of the U.S., today it is over half the size of the U.S. economy and growing. If the way we have been designing has been based on the Western culture, how are things different when we have to design for users stem from a very different culture and background? Especially when Chinese consumers are travelling globally and are the leading consumers, how will that affect the way we research and design?
Our April IxDAHK will have Elaine share with the UX community her 16 years of experience helping Western companies research and strategize for the China market. She will also share with you why she bothered to fly 80 hours back and forth to Brazil to give a talk there about China and her insights about where Hong Kong stands in the global UX community.
Rundown:
7-7:30pm Registration
7:31-7:45pm IxDAHK Intro
7:46-8:30pm Talk
8:31-9pm Q+A
9:01-9:30pm Networking and Wrap Up
Language:
English
Who should attend:
Corporate Executives, UX Managers, UX Designers, Startup Founders, Developers, Students
About Elaine:
Elaine Ann is the Founder and Director of Kaizor Innovation, a strategic innovation
consultancy that helps companies strategize, research, and define innovative products and services for the China market. Born and raised in Hong Kong and having lived in the U.S for 12 years, Elaine's bilingual, bi-cultural and international background helps companies understand and strategize new product and services for the China market. Kaizor's clients ranges from Multi-nationals, Asian companies, SMEs to Startups, including: Google, Airbnb, DropBox, Intel, Motorola, Siemens etc.
Elaine is on the Advisory Committee and taught at two of the major design schools in Hong Kong: HK PolyU School of Design and the Hong Kong Design Institute. She also taught at the Executive Masters in Innovation Leadership at PolyU School of Design and MBAs at HKUST on Lifestyle Innovation. She also mentors Startups at Cyberport, The Cage of Lane Crawford Joyce Group, Blueprint, Eureka Nova and Cocoon etc.
Elaine graduated from Carnegie Mellon University with a BFA in Visual Communication Design and Masters in Interaction Design. She is also an EMBA alumni of the Cheung Kong Business School (Beijing) and Stanford Executive Education Design Thinking Bootcamp's alumni.
Community Partner - Spectrum: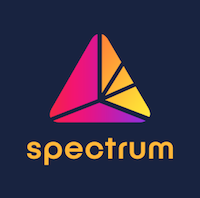 Spectrum is a fresh take on education. We believe that a classroom is still the best environment to learn in, but tuned to the times. We've dotted our learning journeys with innovations we think the UX community will love! Like our hybrid approach to instruction - a blend of in-person and in-browser facilitation which offers a human touch along with the speed of machines. Spectrum's launched with part-time courses in Data Science and Analytics and will soon branch out to other future-friendly fields.

Supporting Organisations: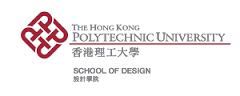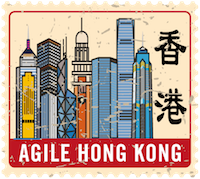 Note:
By submitting this event registration form, you agree that IxDAHK shares your contact information with our Community Partners. They may send eDMS to you, and you may unsubscribe the eDMs at any time you like.