IxDA 導師導生實習計劃 UX Mentorship/Internship Fall 2019
Description
Digital transformation is happening in both startups and big corporates in Hong Kong and has created a high demand for UX designers in the employment market. Companies large and small are looking for UX talents, however, there exists a huge gap between what a company is expecting from a qualified UX designer and how designers are trained and there is a lack of hands-on on the job training for both fresh graduates and career changers.
If you are a graduate student, are you facing the problem of finding a suitable UX job or internship opportunity? Or you don't know what skill sets you are missing currently? Or you find that you are the only designer in the company where no one can guide you or mentor you through daily work?
IxDAHK is launching a MENTOR program (Round #2) to bridge the gap between the UX wanna-bes and potential UX employers through hosting internship and mentorship opportunity sharing session, where you can get access to some of the most experienced UX experts in HK (with 10-20+years experience in different industries), and get guidance to what skill sets they are looking for from junior UX designers. Besides, you can also get a face-to-face chance to talk with our mentors in the Q&A session and mingle with other UX designers to build up your network in the UX community.
About MENTOR Program:
Internship Opportunity
Duration: 2-3 months of full-time internship

Format: on-site or remote work
Mentorship Opportunity:
Duration: 1-hour biweekly (total of 2-3 months)

Format: talk one-hour per week (online) and meet face to face every 2 weeks
* The duration and format are subject to change depending on mentors' availability.
Who can't miss this event:
fresh graduates and career changers who are currently looking for full-time 2-3 months UX internship (onsite or remote work)

people who are considering switching careers to UX industry
What you can get from this event:
Internship and mentorship opportunities provided by our mentors

The most expected skill sets employers are looking for
About Event:
Explain the mentorship program, including the objectives and applicaitons method.
Invite mentees from Round #1 will share their experience (what they have learned from their mentors, how they want to enhance the mentorship programme, etc)
Invite mentors to introduce themselves.
Recruit mentees.
Mentors (you will meet some of them in the event):
Elaine Ann, Founder/CEO of Kaizor Innovation
https://www.linkedin.com/in/elaineann/


Andrea Aponte, Head of Design at WHub
https://www.linkedin.com/in/andreaponte123/


Tim Chan, Product and UX Manager at HSBC
https://www.linkedin.com/in/timchan0/


Roy Chung, UX designer at Ant Financial
https://www.linkedin.com/in/chungroy/


Amy Ip, Managing Director at CaaS
https://www.linkedin.com/in/guiamy/


Peter Lau, Head of Experience Design at Sun Life Financial
https://www.linkedin.com/in/peter-lau-7b84b154/


Ali Mekouar, Senior UX Designer at HSBC/PayMe
https://www.linkedin.com/in/alimekouar/


Josephine Ng, UI Lead at HSBC PayMe
https://www.linkedin.com/in/josieee/


Gene Soo, Managing Partner at Dimsum Ventures
https://www.linkedin.com/in/genesoo/


Wendy Tam, Digital Product Leader | UX & Agile Champion | Innovation Advisor
https://www.linkedin.com/in/tamwendy/


Adrian Van Cooten, Senior UX | Product Designer
https://www.linkedin.com/in/adrianvancooten/


Ada Yuen, Founder/Managing Director at CoolGranite
https://www.linkedin.com/in/adayuen/


Agenda:
7:00 - 7:15 pm Registration and Networking
7:16 - 7:30 pm Intro of the IxDAHK MENTOR program
7:31 - 8:30 pm Experience sharing of mentees from Round 1 and introduction of mentors
8:31 - 9:00 pm Q&A session and Mingle time
Event language: English supplemented by Cantonese and Mandarin
Venue sponsor:
Supporting organisations: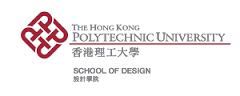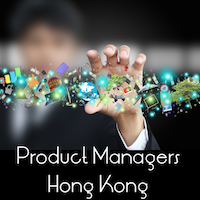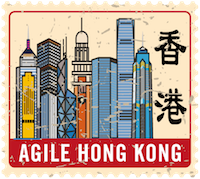 Organiser of IxDA 導師導生實習計劃 UX Mentorship/Internship Fall 2019
IxDAHK is the Hong Kong local chapter of IxDA Global established since 2006. Our focus is in promoting and serving the interests of an international community of design practitioners, managers, educators, students and anyone interested in the growing fields of:
Interaction Design
User Experience Design
Design Innovation
User-Centered Innovation
Design Thinking
Service Design
To find out more about Interaction Design Association, please visit http://www.ixdahk.com
To find out more about Interaction Design Association (Hong Kong Group), please visit our Socail Media Channel : 

FB: https://www.facebook.com/ixdahongkong
IG: https://www.instagram.com/ixda_hk/