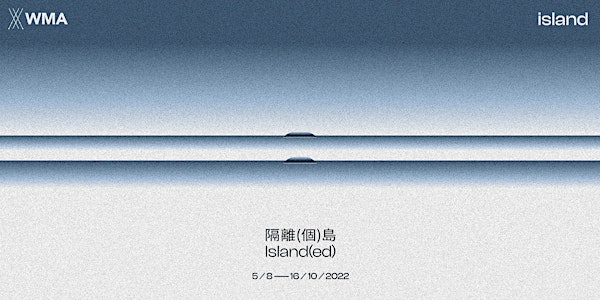 隔離(個)島 'Island(ed)'
我們對於這些近在咫尺的島嶼又認識多少呢?How well do we really know these islands that are supposedly very close by?
When and where
Location
WMA Space 8/F, Chun Wo Commercial Centre 23-27 Wing Wo Street Hong Kong, HKI Hong Kong
About this event
「隔離」總予人孤寂之感,尤其在經歷過去兩年的疫情後,我們更視此為夢魘。唯被水相隔於城市之外的島嶼,又總被當作是世外桃源。撰寫反烏托邦小說《美麗新世界》的阿道斯・赫胥黎,臨終前便寫下《島》,藉着島與世隔絕的特性,構想出一個烏托邦。然而島的隔離性正面臨各種考驗,填海和各種基建持續縮短島嶼與城市的距離。以廣東話來說,這些島嶼幾乎就在我們的「隔籬」!但我們對於這些近在咫尺的島嶼又認識多少呢?
展覽由周麗珊策展,藉着四位本地藝術家不同年代的影像創作,探討島嶼的隔離性在當代的各種拉鋸。尹子聰和陳朗熹同樣以既真實又隱晦的重疊影像,詰問觀者如何透過一瞬即逝的影像理解這些我們總是擦身而過的島嶼;盧燕珊和王懷謙則以紀實的方式,拾遺並補缺與島嶼相連的風景。展覽亦與「山城縱走」合作,以香港動植物為本位的藏書,開拓理解和感知島嶼的角度。
當展覽聚焦島的地理特性時,一系列由梁寶山策劃的公眾活動則以人文面向檢視島的生活經驗和在地知識。梁氏居住南丫島多年,她以島民的視野,策劃放映、工作坊及田野考察等活動,邀請大眾以跨學科的方式重新了解香港。
藉着這些影像創作、書寫和活動,我們得以拼湊島嶼既隔離又連結、既分散又凝聚,以及既脆弱又柔韌的特性,並以此思考生活的各種可能。
'Isolation' connotes loneliness. Though such notion has become our worst nightmare after two years of pandemic life, we dream of island, the isolated mass from the city by water, as paradise. Aldous Huxley, author of the renowned dystopian novel Brave New World, also penned Island during the end of his life, and presented a utopia, based on the isolated nature of the island. However, urban development is challenging the isolatedness of islands as reclamation and infrastructure building are closing the distances between islands and the city. Perhaps the Cantonese term for 'isolation', which also means 'right nextdoor', is telling the fate of these islands in our hometown. What if islands are no longer islanded? And, how well do we really know these islands that are supposedly very close by?
Curated by Chloe Chow, this exhibition features lens-based works of four Hong Kong artists, explores island's isolatedness and its tension. Simon Wan's and Chan Long Hei's obscure yet tangible overlapping images present the physical and psychological states of isolation; prompting the audience to rethink their transient encounters with islands. Meanwhile, Lo Yin Shan's and Wong Wei-Him's documentary images bridged the gaps of landscapes and island sightings, fostering links between places and lives. In collaboration with 'hkhiker', this exhibition will also present their collection of publications centering on animals and plants in Hong Kong, allowing us to comprehend 'island' from non-human-oriented perspectives.
While the exhibition focuses on the geographical features of islands, the programmes curated by Leung Po Shan examine the living experiences and local knowledge through an interdisciplinary approach. Having lived on Lamma Island for 20 years, Leung curated the screenings, workshops and fieldwork events from an islander perspective, offering participants a different vantage point to look at Hong Kong.
These images, writings and programmes piece together islands' dualities of isolation and connection, scatteredness and cohesion, and vulnerability and resilience, and suggest a reflection on the many possibilities of living.