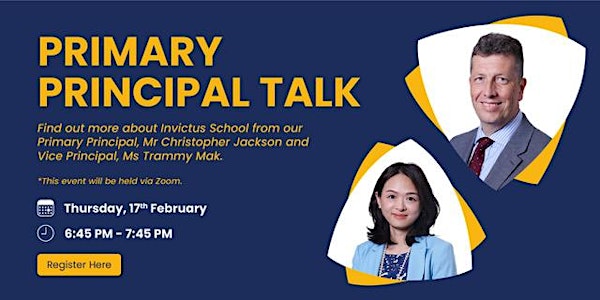 Invictus Primary School Principal Talk
Meet with Primary Principal, Mr. Christopher Jackson and Vice Principal, Ms. Trammy Mak, to understand Invictus curriculum and philosophy.
About this event
Invictus School Online Primary Principal Talk
Date: Thursday 17th February 2022
Time: 6:45 pm
Language: English and Chinese
Sign up now! For an opportunity to meet with our Principal, Vice Principal and Admissions Team to find out how our school can best cater to the needs of your child.