Description
Workshop "INVESTING IN FINTECH" by FINNOVASIA Academy
20 February 2017
---
A dream team of FinTech VCs from Shanghai, Singapore, Bangkok and Silicon Valley, who are managing over US$1bn total in funds, is coming to Hong Kong in February for a full day FINNOVASIA workshop. A must attend event for investors, banking and financial services executives, entrepreneurs and technologists who would like to learn insights on investment opportunities and further development of the industry.

The explosive growth of the FinTech industry resulted in skyrocketing investments led by China and Hong Kong with US$9 billion poured into this sector in 1H 2016, according to Accenture. Within the next 3-5 years, investment in FinTech globally could well exceed US$150bn, estimates PwC.
Will investments hit a new record in 2017 or will the FinTech market cool off? What are the hottest segments within this market and which startups VCs prefer to invest today? Would China continue to lead the investment growth? How the regulation may affect FinTech industry? Is it a right time to invest in blockchain companies?
These and many other questions will be discussed at workshop, followed by networking and drinks at the members-only Eaton House lounge in Central.

AGENDA
---
09:30 - 10:00 Registration
10:00 - 10:10 Opening remarks
10:10 - 10:50 Institutional VCs in FinTech
Paul Ark, Managing Partner, Siam Commercial Bank (Digital Ventures)
10:50 - 11:20 Fintech Investement in 2016 and Projections and Trends for 2017
Igor Pesin, Partner & Investment Director, Life.SREDA
11:20 - 11:30 Coffee Break
11:30 - 12:10 A Fresh View on Investing in FinTech
Sameer Chishty, Partner, HippoCorn
12:10 - 12:50 FinTech Startups in SEA
Michael Lints, Venture Partner, Golden Gate Ventures
12:50 - 14:00 Lunch
14:00 - 14:40 Investing in Blockchain
Remington Ong, Partner, Fenbushi Capital
14:40 - 15:20 Identify, Invest and Build Your FinTech Portfolio
Richard Vibert, Associate, Arbor Ventures
CONFIRMED SPEAKERS
---
In partnership with:
Supporting Organizations: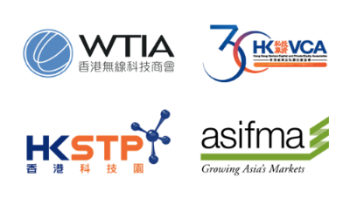 09:30 - 10:00 Registration
10:00 - 10:10 Opening remarks
10:10 - 10:50 Paul Ark, Managing Partner, Siam Commercial Bank (Digital Ventures)
10:50 - 11:20 Igor Pesin, Partner & Investment Director, Life.SREDA
11:20 - 11:30 Coffee Break
11:30 - 12:10 Sameer Chishty, Partner, HippoCorn
12:10 - 12:50 Michael Lints, Venture Partner, Golden Gate Ventures
12:50 - 14:00 Lunch
14:00 - 14:40 Remington Ong, Partner, Fenbushi Capital
14:40 - 15:20 Richard Vibert, Associate, Arbor Ventures