Investing in startups is trending, but how to make sure that you will generate the returns you are hoping for?
About this event
Investing in startups is trending, but how to make sure that you will generate the returns you are hoping for? For some, startup investing has proven to work mind-blowingly well, and many individuals are finding this an essential financial move to diversify their portfolio of assets to generate satisfying results.
But what are the specific advantages of investing in early-stage startups? And what are the pitfalls to avoid?
How can you invest while minimizing risk, and elevating reward potential?
This course focuses on FinTech in particular. FinTech continues its strong momentum in Asia. In HK alone, the ecosystem has given birth to 4 FinTech unicorns with a combined valuation of US$8.5 billion, in key areas such as Digital Lending, Blockchain, and Digital Payments.
It has become critical for investors to keep up with the rapidly evolving FinTech landscape and learn how to invest in it.
What to expect?
Where to source potential startup deal to invest
What factors to consider when investing in early-stage and later-stage startups
Investment vehicles and legal-related
Case studies on analyzing a FinTech unicorn startup
Who should join?
Investors and high-net-worth individuals who are interested to invest in FinTech startups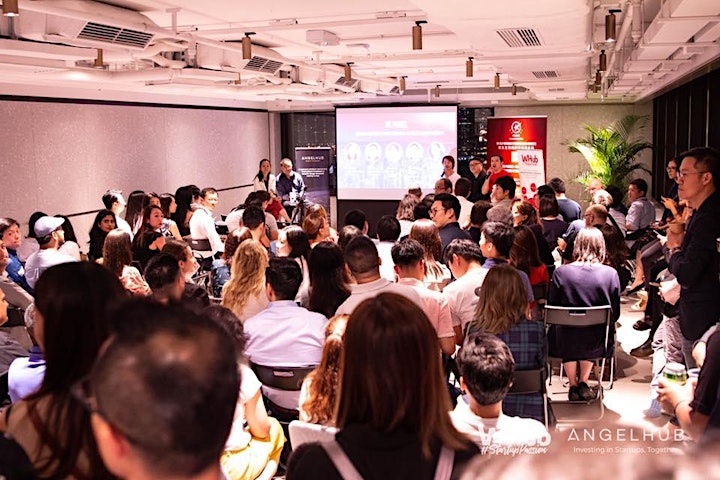 Event details:
Date: Thursday 2 April, 2020
Time: 17:30 - 18:20 PM (HKT)
Location: Virtual Event
More details to come!
Stay connected on LinkedIn
This event is supported by

True Digital Park is Thailand's first and Southeast Asia's largest startup and tech entrepreneur's campus, spanning over 200,000 sq.m. The park is a critical driver to the development of the startup and innovation ecosystem in Thailand. All under one roof, startups, entrepreneurs, tech companies, investors, accelerators, incubators, academies and government agencies co-exist in our interconnected ecosystem.
Startup Thailand operates under the Ministry of Science and Technology in collaboration with related organizations, helping startups to utilize local resources for their product and service development, and local employment and revenue distribution, leading to new target industries in driving the country forward.
WHub, Hong Kong's startup community platform (over 22,000 members), community builder and power connector, showcases startups to accelerate their business through making meaningful connections to the resources they need and fosters the growth of the entire ecosystem.