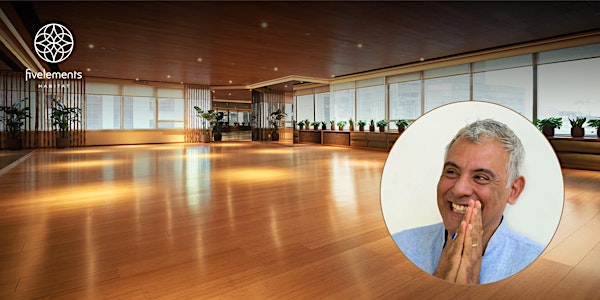 Introduction to Pranayama with Ananda Leone at Fivelements Habitat
Introduction to Pranayama with Ananda Leone at Fivelements Habitat
About this event
Pranayama is a wonderful tool to build self-awareness. This September, join pranayama master Ananda Leone and learn the ancient breathing techniques that originated from the teaching of the Swami Gitananda Giri. Steeped in the southern Indian tradition of the Samkhya Saiva Siddhanta Tantra School, Ananda's teaching can be traced back to the Rsi culture at around 3,000 BC – possibly one of the oldest living traditions of yoga.
Part of the Emerging Pathways yoga teacher training programme taught by Marah Arcilla, Ananda brings over 20 years of teaching experience and his passion for pranayama to Fivelements Habitat Hong Kong. With a focus on the wellness of the body and mind, Ananda teaches the ancient knowledge of pranayama in a dynamic and contemporary manner. He will also share his extensive knowledge of the diaphragm muscles and the relationship between the breath and the nervous system in a compelling and easy-to-grasp way.
This workshop is suitable for experienced practitioners and yoga teachers who are interested in incorporating pranayama in their teaching.
It's easy to join!
· Register via Eventbrite and you will receive the Zoom link 20 minutes prior to class start
· Make sure you have downloaded the Zoom app
· Join Zoom session 10 minutes prior to class start
· Turn camera ON so teacher may view student for better guidance
*Registration will close 20 minutes prior to start of class
..
Event Summary
September 1-5 2021 ( Wed to Sun) : 13:00- 15:00pm
September 13-17 2021 ( Mon to Fri) : 19:00 - 21:00
**Recording session will be available and it will be sent via email
**Please see other payment options below if you would like to waive the 6% EventBrite fee per ticket.
Other Payment Options
Direct payment to Fivelements Habitat through Bank Transfer or Payme available upon request.
About Fivelements Habitats
Expanding from our award-winning wellness retreat in Bali, Fivelements Habitat serves as hub for our growing 'urban wellness tribe', designed to be the 2nd most important space for city dwellers, between their 1st, their homes and their 3rd, their workplaces.
Contact Level 13A, Tower One, Times Square 1 Matheson Street, Causeway Bay, Hong Kong fivelements.com.hk / @fivelementshabitats +852 3106 2112 wellnessts@fivelements.com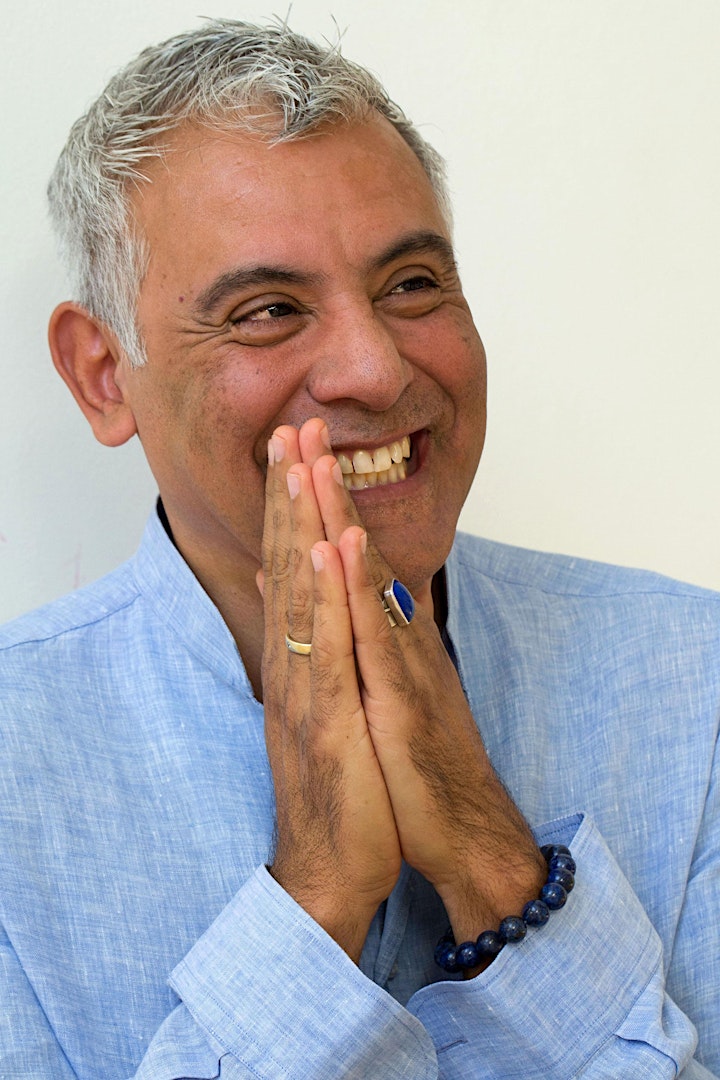 About Ananda Leona
Yoga has been part of my life since the early 1980s. In the beginning, yoga was a
Compensation for me as a ballet dancer and as a forest scientist. After several yoga teacher training courses in Brazil(Uniyoga), in India (with Swami Gitananda) and in Germany (GGF), I started myself teaching in 1990 founding the Academy for Yoga Berlin (AYB), follow by the Yoga Raum, Yoga Sky, Institute for Yogapsychologie in Berlin, and the Yoga Akademie in Vienna, and for more then 15 years I was running Bali Bliss, a yoga retreat center in Ubud.
My curiosity and joy to yoga led me to other traditions and great
Masters like B.K.S. Iyengar, Desikachar, Pattabhi Jois, Amrita Ananda Mayi, Angela
Farmer, Roodney Yee, Sogyal Rinpoche, Boris Tatzki, Vinod Dulal, Pir Vilayat Inayat Khan, Shiva Rhea, John Friend and Bridget Woods Kramer.
Fascinated by the art of healing, I studied naturopathy and Traditional Chinese medicine for more then three years. Later on I was graduated also in Psychotherapy specialized in family system therapy.
Since 2000 I have the amazing opportunity to teach yoga to some of the the best modern dace companies in Europe, Pina Baush, Sasha Waltz, Constanza Makras Meg Stuart in the Schaubühne Berlin and at the Volksbühne.
Since 1990 I am running teachers training in, Germany, Austria, United Kingdom, Italy, India and Bali. Teaching teacher is a blissful task, it is pure joy.
Because of my passion to breath and pranayama I was invited to teach in many yoga conferences in Germany, Switzerland, Austria, Bali and Hong Kong.
Teaching my students a natural way to connect with their own breath, finding the joy of breathing free. Remind that breath is a essential part of our lives we have forgotten, and experiencing how breathing is a link between the body and the mind, supporting us to reconcile with our true nature. Breathing is an art and a science. Breath is life and life is breath.