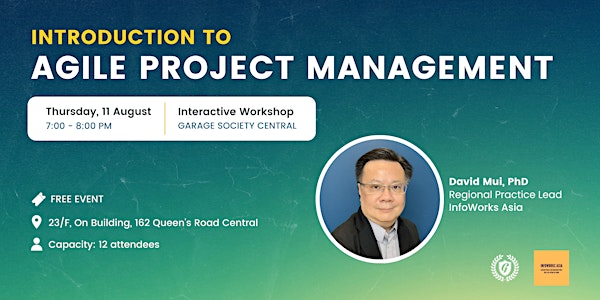 Introduction to Agile Project Management
Agile project management isn't just for tech developers! Join our workshop to learn how you can apply the principles of Business Agility.
When and where
Location
Garage Society Central 23/F, On Building 162 Queen's Road Central Central, HKI Hong Kong
About this event
The Agile approach to project management is an alternative to the traditional, linear "Waterfall" approach. In essence, it breaks down projects into smaller chunks, in order to continuously monitor and improve each piece. The result is greater flexibility, team collaboration, customer engagement, and faster response to change.
Contrary to what you might have heard, Agile project management isn't just for software development! It is now widely used to manage project and product developments across many industries, such as marketing, engineering, fintech, and FMCGs.
By the end of this workshop, you'll have a firm understanding of the key elements of Agile project management, plus a roadmap for how to apply it to your work.
⚡️ What to expect:
Brief introduction to the basic principles of Agile project management 
Hands-on worksheets to explore how you can apply an Agile approach to your work
Interactive small-group discussions
🧑🏻‍💻 This panel is perfect for those who…: 
Works on projects and products that have concrete deliverables
Is part of a team, or works closely with various stakeholders
Wants to keep their business (and themselves!) resilient 
📅 Thursday, 11 August 2022
⏰  7 - 8 pm (doors open 6:45 pm for registration)
📍Garage Society Central, 23/F (google maps)
🎟 Free event
🎤 English
👋 Meet your workshop host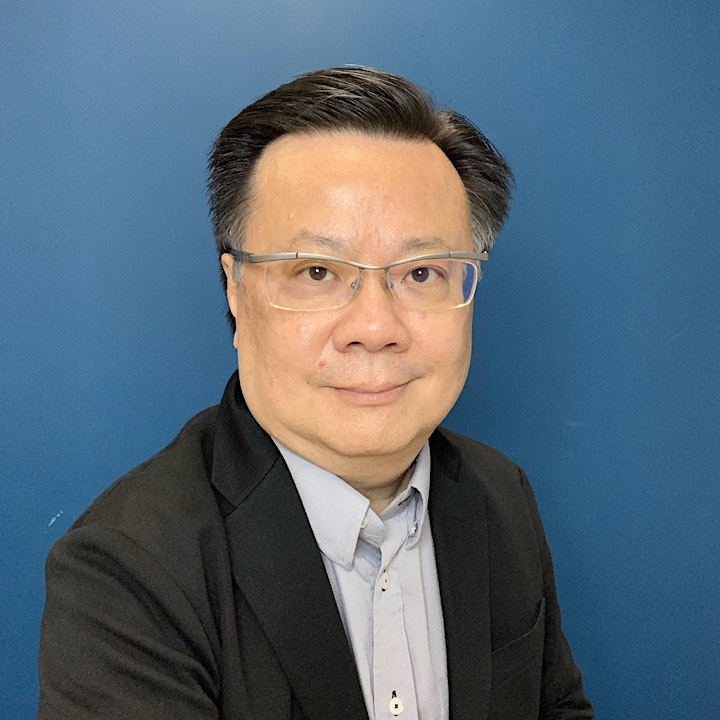 David Mui, Ph.D., is the Regional Practice Lead at InfoWorks Asia. He is a Certified Agile PeopleOps Coach (APF) and Certified Master Coach based in Hong Kong. As a change and transformation expert, he has successfully led many M&A and business transformation projects in the APAC region. Currently, he focuses on business agility, DEI, and the people-side of business for the Future of Work.
About InfoWorks Asia
InfoWorks Asia is a research, consulting, and training firm that focuses on the people-side of business. We help business leaders and HR through managing change and transformation, business agility, people & culture to make the Future of Work possible.