Intro to Startup Mentoring Intensives

Wednesday, April 25, 2018 from 5:00 PM to 6:00 PM (HKT)
Event Details
SIGN UP NOW - Don't know how to launch an idea? Confused by inconsistent advice? Frustrated by lack of progress? Is the competition eating into your business? Are you on the right track? Is your idea fundable? All entrepreneurs face the same questions time and time again. Their goals are the same – to test and launch an idea, and build a successful business!
It doesn't matter what kind of entrepreneur you are, a Startup, Freelancer, SME, consultant or working in Corporate Innovation, you must understand that business-building isn't a new concept, it is a skill that can be learned, sharpened and improved. It is like going to the gym, if you follow a plan, attend regularly and monitor your progress, you will get results; Just as gyms use trainers, we use mentors!

Startup Mentoring Intensives (SMI) are designed to help you succeed with structured mentoring. SMIs are short and active, and can be attended regularly. You will get clarity on where you are and where you need to get to, while addressing your current challenges and the ones you don't know about yet. The programs were created by Deepak Madnani, founder of Paperclip Startup Campus.

Many entrepreneurs already make time for mentoring but the challenge with mentoring today is that it is at its best, inconsistent and at its worst, a waste of time by causing confusion. Mentoring needs to be consistent so it can be impactful by allowing entrepreneurs to focus their efforts on building successful businesses. Deepak wanted to improve the Mentoring process and after testing different solutions and formats, he designed structured sessions using the best startup tools, in our case the Lean Startup methodologies, the same tools behind our our Business Model Design workshops that Paperclip is famous for.

SMIs are delivered by experienced mentors who are active investors and entrepreneurs, and Paperclip-certified. We call them Startup Mentoring Intensives because we mostly work on 'commercializing innovation', which is what Startups do, but these tools are relevant for all segments, focusing on topics like Business Model Canvas, Value Proposition Design, Investor Readiness, etc. The goals are to greatly improve the quality of the founder's progress.

These are the same tools used by Paperclip's incubator and our programs are used by Hong Kong Science and Technology Park and are reimbursable by Cyberport and HKSTP incubatees.

In this Introductory Session, Deepak will talk more about the SMI program and how mentors can help you.

---
Upcoming SMI workshops:
Apr 25 (5-6pm): Intro to Startup Mentoring Intensives
May 15 (3-5pm): Startup Mentoring Intensives: Business Model Canvas
May 24 (6-7pm): Intro to Startup Mentoring Intensives
May 29 (3-5pm): Startup Mentoring Intensives: Value Proposition Design
---
About the SMI Program: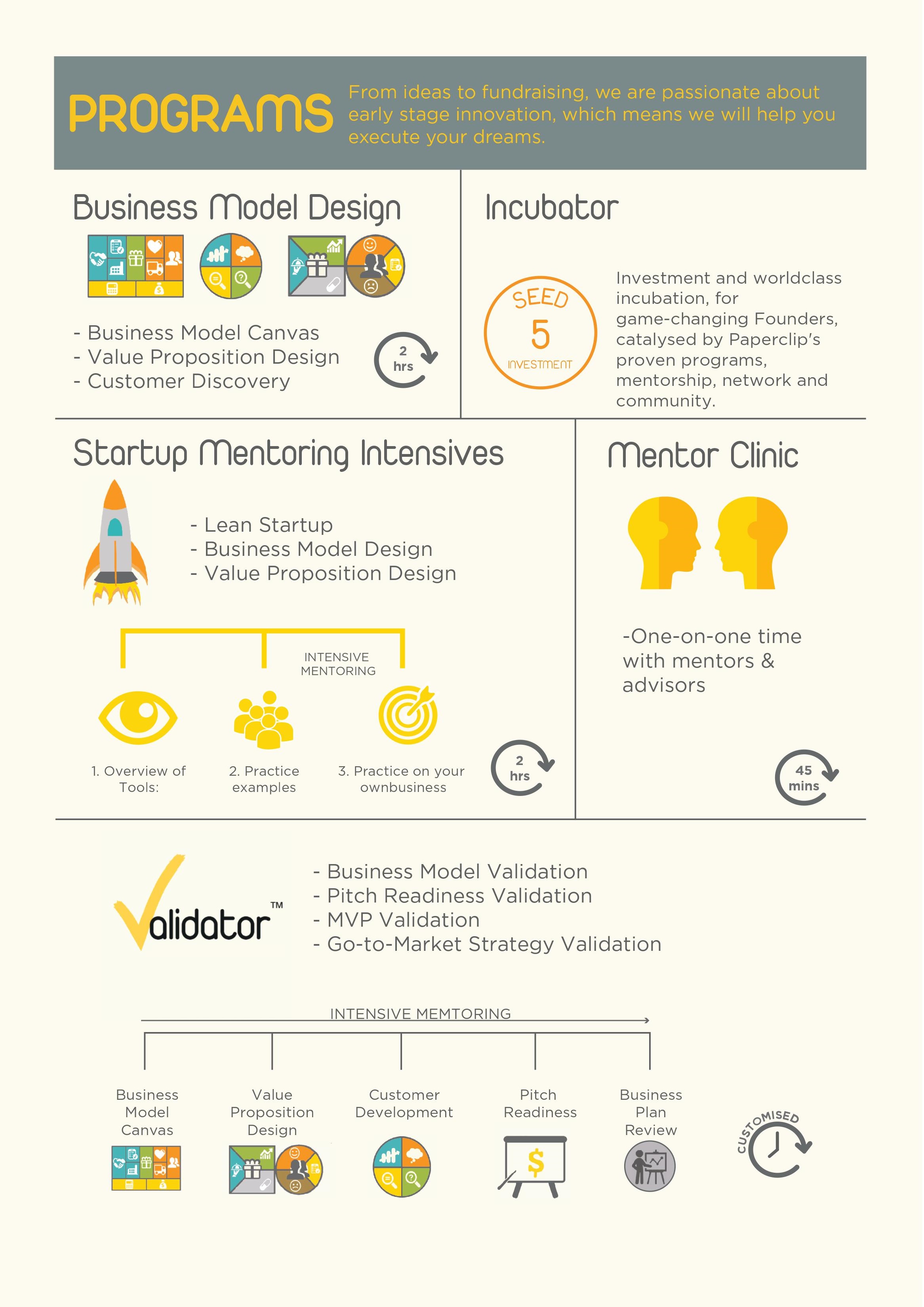 ---
About the Deepak and mentor: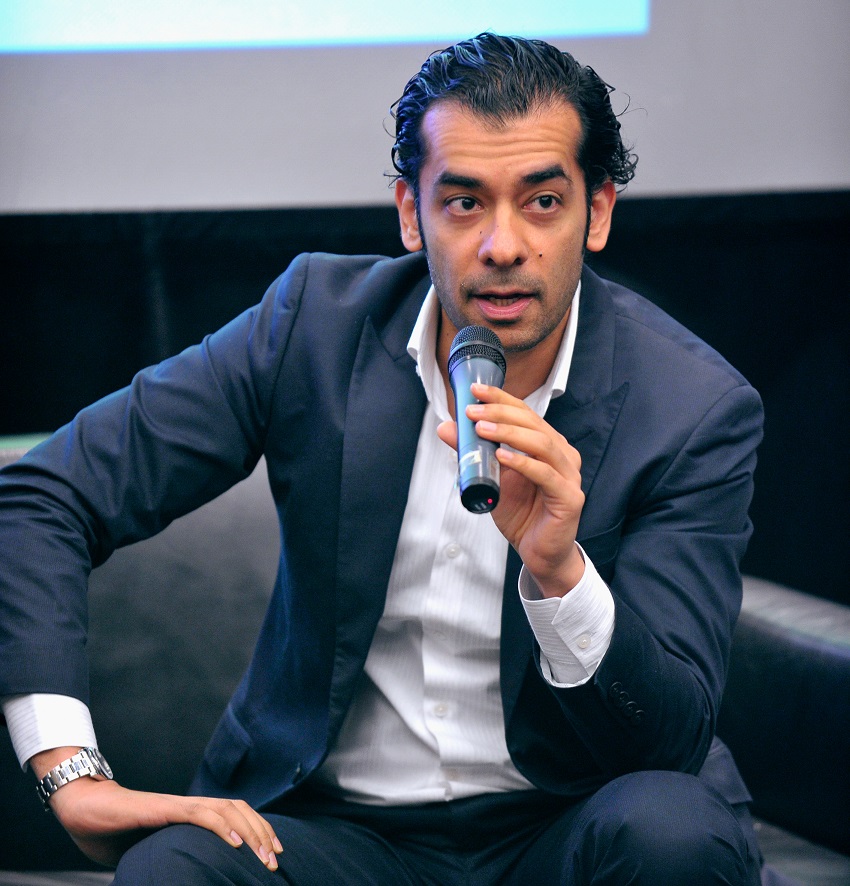 Deepak Madnani, Founder and CEO at Paperclip Startup Campus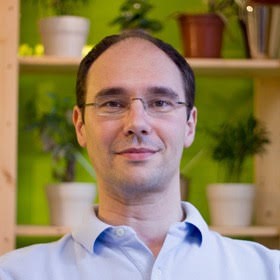 Andrea Livotto, Director at Clarity, Co-Director at Founder Institute, Hong Kong

When & Where

Paperclip Startup Campus
3/F, Nam Wo Hong Building
148 Wing Lok Street,
Sheung Wan, Hong Kong
Hong Kong SAR China

Wednesday, April 25, 2018 from 5:00 PM to 6:00 PM (HKT)
Add to my calendar
Organizer
Paperclip is Hong Kong's first dedicated startup campus which uniquely combines a Startup Academy with Cowork Space. Paperclip's mission is to raise Hong Kong's startup standards. The academy focuses on the lean startup methodologies and business model canvas tools. The beautifully designed, 5000 square feet space is located in Sheung Wan, the 'new Central' for startups, and is equipped with office, cowork, meeting, classroom and event space.