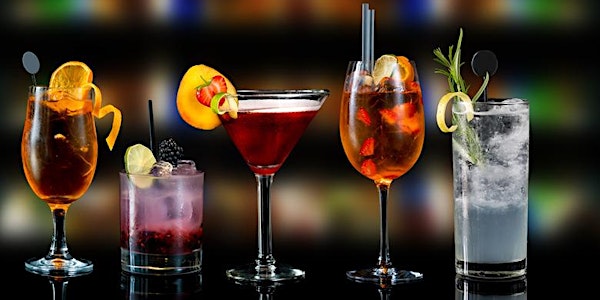 Intl. Friends Hangout @Flirty Thirty
Intl.Friends Hangout @Flirty Thirty (Free-Entry) Venue: 33 Pottinger Street, Central, Hong Kong
When and where
Location
Flirty Thirty 33 Pottinger Street. Central, HKI Hong Kong
About this event
Meet with int'l friends after-work, we specially arranged this at the cocktail Bar [Flirty Thirty] < indoor & outdoor >, located on Pottinger Street in Central, an Hong Kong heritage landmark. Join with your friends and have a drink with us, meet new people and celebrate the holidays on Pottinger St!!
Pottinger Street is a land mark street in Central, Hong Kong, also known as the Stone Slabs Street (Chinese: 石板街) since the street is paved unevenly by granite stone steps. It was named in 1858 after Henry Pottinger, the first Governor of Hong Kong, serving from 1843 to 1844. It is a Grade I historic building.
Let's meet Saturday at < Flirty Thirty > in Central . Event from 6pm to 11:50pm [ Free-Entry, buy drinks ]. Happy Hour from 6pm to 8pm.
< Flirty Thirty >: 33 Pottinger Street, Central, Hong Kong (In front of the Tai Kwun). 香港中環砵甸乍街(石板街) 33號
-👉Private Event Subject to Hong Kong Government Social distancing regulations. 18+ , Indoor : 3rd dose Vaccinated only, a Negative covid test result, ID/Passport and LeaveHomeSafe App! Bring a copy of vaccination record just in case .
Comply with HK GVT regulations, stay within groups of 4 people and remember that need a negative covid test result!! Please test before come join us, kits need write your full name, test date & time, kits no full name, date, time will not be allowed.
August 20th Saturday Hangout Night from 6pm onward [ Free-Entry, buy drinks], happy hour from 6PM to 8PM, join early to enjoy happy hour drinks.
Happy Hour drinks list :
COCKTAIL
Aperol Spritz-HK$68
Cosmopolitan-HK$68
Negroni-HK$68
BEER
Kronenbourg 1664 Draught Beer -HK$68
Asahi Draught Beer-HK$68
Bottled Beer-HK$36
SINGLE MIX
Gin . Whisky . Vodka . Rum . Tequila-HK$56
WINE
House Red-HK$56
White-HK$56
Rose-HK$56
Prosecco-HK$56
10% service charge.
Expats/HK local, professionals, white collar, coworkers, friends, friends of friends, college students...all are welcome to join!!!