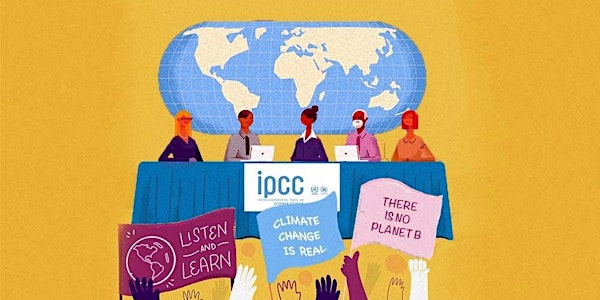 International Climate Policy: Why does it matter to youth?
the Youth Climate Council Global Alliance, the project initiator, is collaborating with Nisarg Foundation Inc to host a workshop
About this event
WORKSHOP LINEUP
Main Topic
"International Climate Policy: Why does it matter to the youth?"
Moderator- Angela Anil(Environmental Blogger)
Introduction / Opening Remarks
10 minutes
Keynote Speech- Saikat Das
35 minutes
Presentation 1- Shraddha Nair (Head of Policy YWISD) + Palakh Khanna (Founder Break.the.Ice)
Introducing International Climate Policy and the youth's involvement so far in the development of the international climate policies
15 minutes
Q&A: Inputs & Questions from stakeholders
5 minutes
Photo session
35 minutes
Presentation 2- Vikas Yadav+Vikrant Srivatava (Founder Nisarg Foundation)
The importance of stocktaking and accountability in climate policy processes and development
How can the youth enhance accountability at the local and national level?
How can youth individuals and organisations effectively follow up on international climate policy outcomes post COP 27?
15 minutes
Q&A: Inputs & Questions from stakeholders
35 minutes
Panel Discussion - YOUNGO member and UNFCCC Delegation
How has youth engagement been in international climate policy processes? What are some of the challenges? - YOUNGO
How has youth engagement been in national climate policy processes? What are some of the challenges? - UNFCCC Delegation
How can the youth effectively engage in international climate policies? - YOUNGO
How can the youth effectively engage in national climate policies? - UNFCCC Delegation
15 minutes
Q&A: Inputs & Questions from stakeholders
5 minutes
Closing Remarks