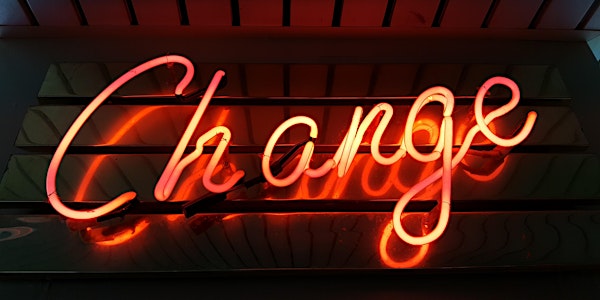 International Career Coaching Workshop (in english)
Succeed your Career Change with Mankesav Consulting!
Refund Policy
Contact the organizer to request a refund.
About this event
41 days 2 hours

Mobile eTicket
We help people finding the Career that will make their life better. To do so, we use a proven program: The 7 Milestones Program. Using powerful tools such as The MBTI, TRICAM or STRONG as well as intercultural insights and researches to support your Group Coaching, you will be provided all you need to make the best career move.
This Group Coaching Agenda
We will be developing this program through 12 sessions of 2 hours each: 24 hours of coaching with only 6 other attendees! There are the dates and time:
January 03-04-11-12-19-20-27-28; February 04-05-12-13
Every session will take place at noon (12:00 PM) Greenwich Time (UTC)
Benefits
Use a worldwide valuable method
Find what you have to offer to an organization: your Unique Candidate's Proposition
Interact with a Career Expert, get feedback from your classmates
Clarify your career objective and implement a strategy
Develop your unique story-telling
Deepen your self-awareness thanks to our Personality Test + Interests at Work Test + Cultural Profile test
Receive constructive critiques on your works, especially resumes, LinkedIn profile, cover-letters
Train for interviews: free one-to-one interview training for any interview you would have during the workshop period.
The 7 Milestones program roadmap
MILESTONE 1: KNOW YOURSELF. Our objective here is to help you being able to know better who you are and what you can bring to a company. Together, we will make you defining your "Unique Candidate's Proposition".
MILESTONE 2: DETERMINE YOUR OBJECTIVE. Thanks to the results of the milestone 1 work, we will overview what your objective can be, in terms of positions, in your chosen countries
MILESTONE 3: MATCH YOUR OBJECTIVE AND CAPABILITIES. By knowing your objective, and overviewing your work, training history, as well as your values, skills and interest, the target of this Milestone is to help you finding out if you need to increase or decrease your expectations in terms of positions and salary, especially.
MILESTONE 4: DEFINE YOUR TARGET MARKET. Thanks to the previous work, we will be working on defining your target market, especially in terms of companies, so you can downsize the number of applications you will do.
MILESTONE 5: CREATE YOUR COMMUNICATION STRATEGY. How to adjust your resume, cover letters / emails, thanks to the previous work. How to enhance your social medias, create and/or optimize your LinkedIn / Facebook / twitter / Instagram / Line profiles
MILESTONE 6: BECOME A MASTER NETWORKER. Networking, using your social medias for networking; preparing networking events..
MILESTONE 7: GET HIRED. This is the part where we will be applying all the work done to you to get hired: getting more job opportunities, sourcing them, meeting the recruiters and head-hunters, networking, enhancing your presence on social medias, and establishing a sustainable e-reputation.