Internal Preview : More Than a Housewife 《功夫 》
Preview of "More Than a Housewife" (By Invitation) 《功夫》 試映會 (憑柬入場)
About this Event
Venue 地點: Future Cinema Studio (M6094), Level 6
L6 未來電影工作室 (M6094)
More Than a Housewife 功夫
KWONG Hiu Yung Doris 鄺曉融
2020 | 45' | Colour 彩色 | Cantonese with Chinese and English subtitles 粵語、設中英文字幕 | Documentary 紀錄片
Synopsis:
This is a documentary film about exploring my mother's life philosophy by having a peek into her career as a couture tailor.
"Couture" is a French word of dressmaking, which is used to describe the clothing produced by fashion designers. However, "couture" means more than that, it is not just about covering the body, but a presentation of your taste, lifestyle and status.
"Tailor" is a person who makes, repairs or alters clothing professionally with great needlework. And "needlework", is one of the standards to evaluate woman as a good wife in a traditional Chinese society
As a couture tailor and a housewife in Hong Kong, what will she experience and what is her thoughts towards her life? How does she cope with her customers, family and the society? This film is having an exploration on it.
內容簡介:
透過窺探母親擔任高級訂製裁縫的職業生涯,理解她累積多年的生活哲學。
「高級訂製」源自法語"Couture",解作「製衣」,是時裝設計師生產的服裝的代名詞。 但是"couture"的意義不僅在於遮蓋身體,還是展現個人品味,生活方式和態度的一種途徑;「裁縫」是指以極高的針黹水平製造,修理或改衣的專業人士,而「針黹」在傳統中國社會中是一種婦功,其中一種量度女性是否為好妻子的標準之一。
作為身在香港的高級訂製裁縫和家庭主婦,她會有甚麼經歷?她對自己的生活又有何想法? 她與客戶、家庭和社會之間的關係究竟又是怎樣? 這部紀錄片與你一同探索。
https://vgallery.scm.cityu.edu.hk/directory/work/more-than-a-housewife/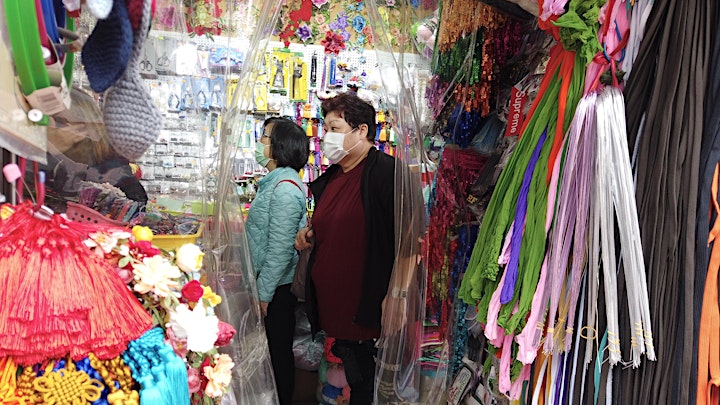 《功夫》 More Than a Housewife