Location
Screen 1, Everyman Muswell Hill
Fortis Green Road
London
N10 3HP
United Kingdom
Refund policy
Contact the organiser to request a refund.
Eventbrite's fee is nonrefundable.
Sales Have Ended
Ticket sales have ended
Thank you for your support!
《理大圍城》獲得阿姆斯特丹國際紀錄片電影節的「最佳剪接獎」及香港電影評論學會大獎「最佳電影獎」,並被第十二屆台灣國紀錄片影展(TIDF)選為開幕片。2021年5月6日,本片與《佔領立法會》一起獲得第12屆台灣國際紀錄片影展華人紀錄片獎。
About this event
Inside the Red Brick Wall " won the "Best Editing Award" at the Amsterdam International Documentary Film Festival and the "Best Film Award" at the Hong Kong Film Critics Society Award , and was selected as the opening film by the 12th Taiwan International Documentary Film Festival (TIDF). On May 6, 2021, the film and " Occupy the Legislative Council " won the Chinese Documentary Award at the 12th Taiwan International Documentary Film Festival.
[重要資訊 IMPORTANT NOTICE]
影片設有中英文字幕 Film contains both Traditional Chinese and English subtitles
適合15歲或以上人士觀看 Suitable for viewing by guests aged 15 and above
所有收益將全數撥捐作慈善用途 All profits are for donation purposes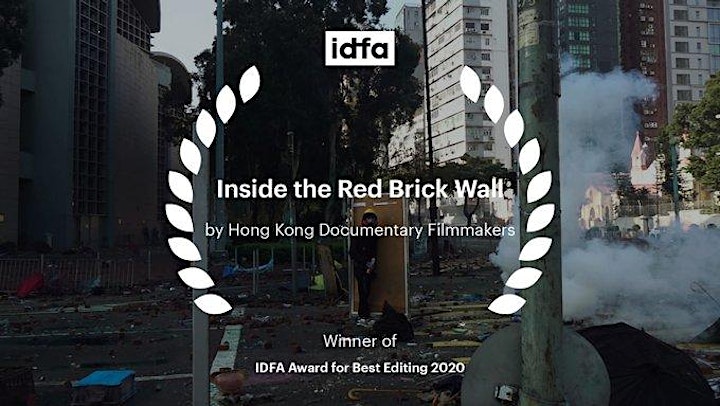 [影後座談會]
特別嘉賓:鄭文傑先生
香港民主運動流亡人士,英國港僑協會創辦人
[Post-Screening Talk]
Honorable Guest: Mr. SIMON CHENG
Exiled Hong Kong's Democracy Activist & Founder of Hongkongers in Britain.
[電影簡介]
《理大圍城》紀錄於2019年11月在香港理工大學紅磡校區發生有關反對逃犯條例修訂草案運動的大規模警民衝突。片長約88分鐘的香港紀錄片,為序推進,紀錄了2019年11月香港理工大學衝突中多個重要時刻和抗爭者的心理掙扎。包括11月17日警方包圍和封鎖校園,校園外警方出動水炮車及銳武裝甲車射向示威學生,示威者則投擲汽油彈及磚塊還擊作為回應;11月18日清晨警方特別戰術小隊攻入大學正門,示威者焚燒大學入口路障的場面,示威者嘗試離開校園,但催淚彈逼退和被警員流血制服的場面。其後示威者希望透過九龍「開花」,以「圍魏救趙」方式分散警方力量,但最後有大量傷者和市民被捕。到11月18日晚上,一批中學校長到理大游說示威者離場,引起示威者猶豫不決。當校長配同部分學生從大樓梯離開時,被幾位示威者指罵是「教畜」,指學生未來前途或可能毀於這些校長和教師手上。當中也有示威者希望能透過下水道逃出,但最後也因「手足」化學知識不足而放棄。其後示威者面對食水和糧食不足,校園環境情況變得越來越惡劣等問題。最後在恐懼和無力感低下,只能被迫離開並被捕。
[Synopsis]
By mid-November 2019, Hong Kong freedom fighters had taken up the fort-like red-bricked Polytechnic University as their base. Strategically located next to the cross-harbour tunnel, control of the Polytechnic University allowed for paralysing the traffic at this important choke point. With the police blocking all exit routes, the Polytechnic University was placed under siege.
"Break the siege, save our kids!" Heeding the call for help, countless uprising sympathisers flocked to the streets to take part in a massive rescue operation. Despite the long night of heroic battle, the siege remained in force.
Trapped inside the red brick wall, many were trying increasingly desperate measures to escape while others went in hiding. As time went by, more and more chose to turn themselves in and surrender.
It is always in times of challenge and controversy, that commitment to stick together as one is tested.