Innovation and Breakthrough Forum (IBF) 2018: Blockchain, Promises, Realiti...
Description
The Innovation and Breakthrough Forum is an annual discussion hosted by section 88 charity organization CII (Co-operatives of Innovative Intellectuals) to foster innovations in Hong Kong.

Blockchain is not limited to Bitcoin or any cryptocurrency. It is broader than finance. It can be applied to any multi-step transaction where traceability and visibility is required.
Blockchain is being used by firms like Microsoft and Amazon to validate cloud data, by Google to assist self-driving cars, and by game makers to validate the authenticity of digital goods.
However, a wise man once said, "Don't believe the hype." Blockchain has become a major tech buzzword of 2018—but virtually no companies are actually adopting the distributed ledger technology, according to a Thursday report from Gartner. Only 1% of the more than 3,100 CIOs surveyed said they had adopted some kind of blockchain technology within their organization. Just 8% said they were in short-term planning or active experimentation with blockchain.
Blockchain technology requires understanding of, at a fundamental level, aspects of security, law, value exchange, decentralized governance, process and commercial architectures. It therefore implies that traditional lines of business and organization silos can no longer operate under their historical structures.
The Co-operatives of Innovative Intellectuals (CII), together with Agile Blockchain Consortium (ABC), have gathered Blockchain experts from all over the world to convene at "IBF 2018: Blockchain --- Promises, Realities and Beyond". Join us on a day of interactive intellectual discussion with the world's elite on this topic.
---
Please refer to event website for detail speaker bio: https://cii-ibf.com

Dress Code: Business Formal. No walk-in accepted. Light refreshments and drinks will be provided at coffee breaks.
Payment Method: 1) By Paypal through Eventbrite (accepts Visa/Master/AE --- service charge applies), 2) Cheque or eCheque payment (no service charge), or 3) Direct bank transfer (no service charge).
Cheque Payment:
Mail cheque payable to "Co-operatives of Innovative Intellectuals Limited" with the name of the registered guest(s) written on the back of the cheque with your full name and email address to :
Co-operatives of Innovative Intellectuals Limited
Unit 2302, 23/F, New World Tower 1
18 Queen's Road Central, Hong Kong
eCheque Payment:
Please make e-cheque payable to "Co-operatives of Innovative Intellectuals Limited"; email your cheque to inquiry@cii-ibf.com.
Direct Bank Transfer:


Please email proof of bank transfer to inquiry@cii-ibf.com.
---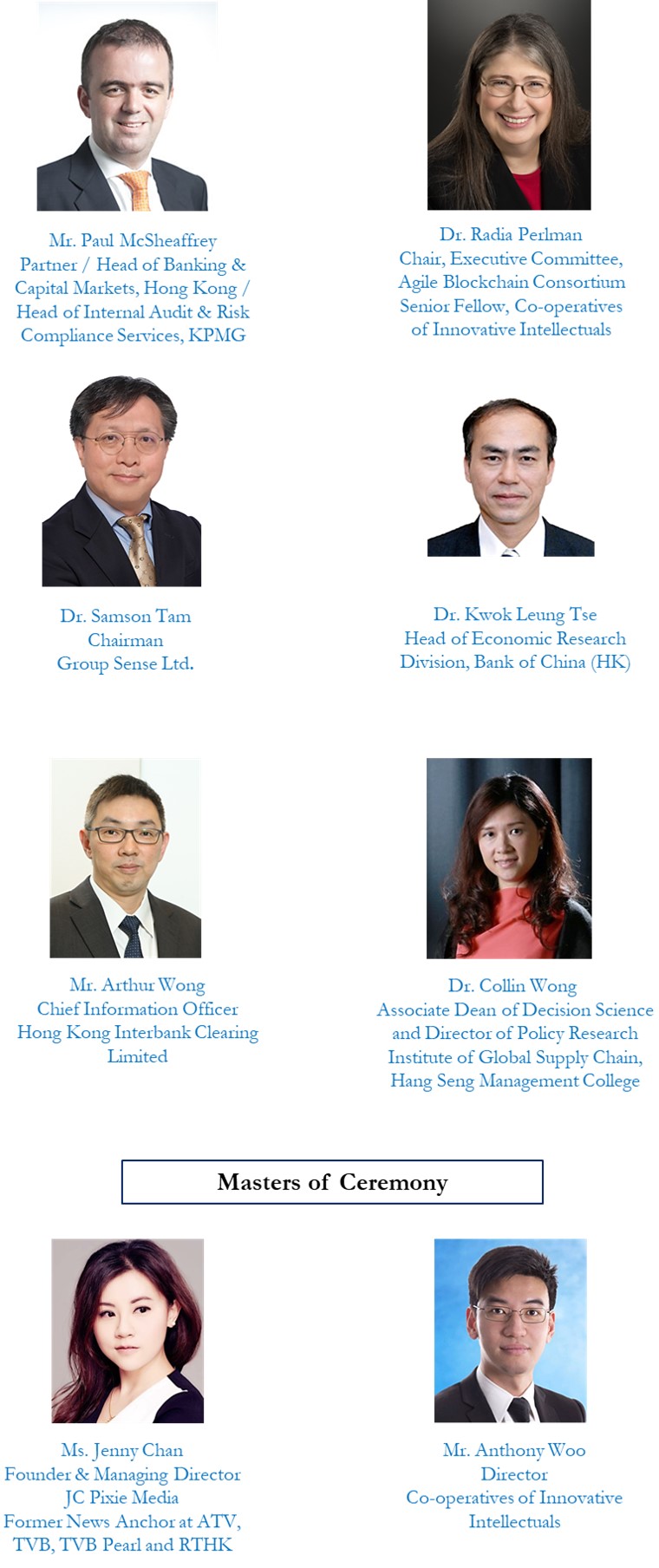 ---

---
---