Description
Incu-Lab ICE Club is a platform for change-making entrepreneurs to share experience in order to bring up new ideas to make changes and innovation to various industries.

"Why we Need a Trusted Online Community Platform in Asia?"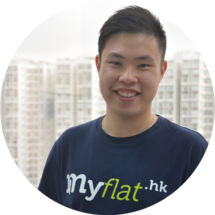 Speaker: Antony Wong
Co-founder, myflat.hk
Antony Wong, a former ibanker who has started his entrepreneurial path 2 years ago and won several startup pitch competition by building an online community platform to the local neighborhood and community. Antony will further show us how to develop and use the online community platform to connect with the community and potential partners, and the need and development in Asia.
黃景龍(Antony)兩年前離開了投資銀行展開創業之路,開發專為街坊而設的社區交流網上平台,勝出了多個創業擂台比賽。Antony會進一步向我們講解如何建立和運用社交資訊平台聯繫社會各界,及在亞洲發展的需要和方向。
Date: 16 Dec, 2014 (Tues)
Time: 7 p.m. - 8:30 p.m.
Venue: Incu-Labspace, Unit 2102, 148 Electric Road, Tin Hau, Hong Kong
Language: English/ Cantonese
Enquiry: 3171-7624 / www.incu-lab.org
Organizer:
Supporting Organizations:
Incu-Lab is an organization that pushes innovation & change-making entrepreneurship in Hong Kong & Asia. Your support is needed for its capacity building, education, idea generation, mentoring and impact investment works. (Contribution box will be set on that day for you to support us, or you may contact us at 3171 7624 regarding contribution).