Description
Incu-Lab ICE Club is a platform for change-making entrepreneurs to share experience in order to bring up new ideas to make changes and innovation to various industries.

"Starting up a tech company in HK"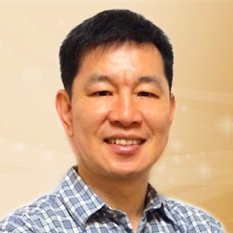 Speaker: Chi-shing Chan (Founder & CEO, CASCUBE)
Despite of the difficult environment for biotechnology development in Hong Kong, Dr. Chan Chi-shing has built his technology and biological research company, which aims to benefit the industry by reducing the cost and accelerating the speed of experiment.
Dr. Chan will share how to deal with the difficulties when starting up the company, and the means of attracting investors, as to contribute the entrepreneurship and society.
在一向對生物科技關注度低的香港,陳志誠博士成立科研公司,以科技配合生物科學實驗,減少試驗的成本,加快實驗速度,令相關的行業受惠。陳博士將來臨分享公司成立初期間所面對的困難和解決辦法,探討如何吸引投資者,利用創業貢獻社會。
Date: 2 Dec, 2014 (Tues)
Time: 7 p.m. - 8:30 p.m.
Venue: Incu-Labspace, Unit 2102, 148 Electric Road, Tin Hau, Hong Kong
Language: English/ Cantonese
Enquiry: 3171-7624 / www.incu-lab.org
Organizer: Incu-Lab, Incu-Labspace
Supporting Organizer: Hong Kong Science and Technology Parks, SME Creativity Center, PEOBASE, HKGoodJobs, CoolJobs, Community Development Institute
Incu-Lab is an organization that pushes innovation & change-making entrepreneurship in Hong Kong & Asia. Your support is needed for its capacity building, education, idea generation, mentoring and impact investment works. (Contribution box will be set on that day for you to support us, or you may contact us at 3171 7624 regarding contribution).