Description
Incu-Lab ICE Club is a platform for change-making entrepreneurs to share experience in order to bring up new ideas to make changes and innovation to various industries.

How to Manage a Startup via Cloud Solutions at a Minimal Cost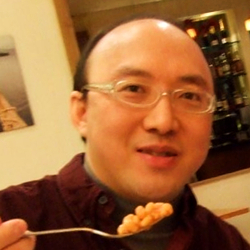 Speaker: Raymond Kwan
Director & Co-founder, PEOBASE

More startups are founded in these recent years, while some of them have started their business without adequate supports to meet their needs. Ray Kwan have been working on Cloud solutions which is especially for startups on handling the accounting and HR tasks more effectively. He will demonstrate how the solutions help to minimize cost and maximize company performance.
近年來越來越多人成立公司創業,當中在業務開始時缺乏支持而滿足他們的發展需要。關文威(Ray)一直研究雲端伺服器,協助初創公司更有效地處理會計和人力資源工作。Ray將示範如何利用雲端伺服器降低成本及賺取利潤,同時提高公司業績和能力。
Date: 9 Dec, 2014 (Tues)
Time: 7 p.m. - 8:30 p.m.
Venue: Incu-Labspace, Unit 2102, 148 Electric Road, Tin Hau, Hong Kong
Language: English/ Cantonese
Enquiry: 3171-7624 / www.incu-lab.org
Organizer:
Supporting Organizations:
Incu-Lab is an organization that pushes innovation & change-making entrepreneurship in Hong Kong & Asia. Your support is needed for its capacity building, education, idea generation, mentoring and impact investment works. (Contribution box will be set on that day for you to support us, or you may contact us at 3171 7624 regarding contribution).