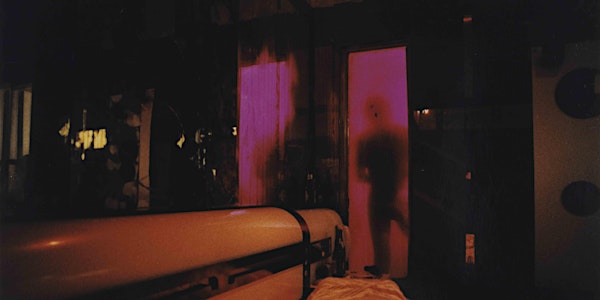 即興電影創作工作坊 In-the-moment Filmmaking Workshop
即興電影創作工作坊 In-the-moment Filmmaking with Wing Shya
When and where
Location
香港浸會大學賽馬會師生活動中心 2/F ACC204 Hong Kong Baptist University Jockey Club Academic Community Centre 2/F ACC204 浸會大學道9號 9 Baptist University Road, Kowloon Tong 九龍塘 Kowloon Tong, KOW Hong Kong
Refund Policy
Contact the organiser to request a refund.
About this event
無高級器材無人無物就唔可以發電影夢?CUT!人人都可拍電影,只要你願意take action!

參加「即興電影創作工作坊」一齊由一張照片開始,隨Wing Shya用即興拼貼方式製成電影,發揮你嘅創作本能!


第一步:由你出發!用自己嘅相開始,加上各式物料(大會提供)做成影像拼貼 ,點砌點玩你話事!
第二步:以簡單軟件(例如 iMovie 或你識玩既軟件)將你嘅拼貼編輯成連貫影像。

第三步:玩埋後製!你想玩配樂定配音,加對白定獨白,由你決定!

最後完成作品一齊睇,一齊交流討論,冇話啱唔啱,就睇你敢唔敢!
建議參加者於工作坊前參與「影於外」展覽導賞團。
Everyone can be a filmmaker — no camera or crew is needed. Discover with Wing Shya a freeing approach to filmmaking by manipulating a wide range of materials. Uncover your creative instinct.
Part 1. Create mixed-media collages with your own images, and found materials (provided).
Part 2. Assemble and sequence the collage images into a short film using simple tools, such as iMovie or software of your choice.
Part 3. Create an immediate soundtrack for your film using instruments provided or your own. Found sound clips, dialogues or monologues can also be added.
The workshop will be followed by a mini showcase and sharing session. We recommend participants to take part in exhibition tour.
工作坊 Workshop
六 Sat 14:00-18:00
日 Sun 14:00-18:00 & 19:00-21:00

*參加者必須出席以上工作坊時段。Participants must attend all Workshop sessions.
由夏永康主持 Workshop Facilitator: Wing Shya
費用 Admission
留位費 Deposit: HKD 500
*參加者必須出席整個活動才可獲退還留位費,唯Eventbrite手續費需由參加者承擔。缺席者不獲退還。活動只供獲電郵確認者參加,門票轉讓將不獲受理。Refundable only upon attendance. The admin fee charged by Eventbrite shall be borne by participants. Absentees are not allowed for any refunds. Tickets are non-transferable.
防疫措施 Pandemic measures
1. 場內必須配戴口罩
2. 盡量保持社交距離,12人限聚
3. 場內不可飲食
1. All participants must wear a face mask at all times.
2. Maintain social distancing and avoid gatherings of more than 12 persons.
3. No eating or drinking inside the venue.
支持攝影節 Support HKIPF
香港國際攝影節始於二〇一〇年,一直為多樣化的攝影表述及呈現提供展示平台,並連結海外與本地的影像創作者,對不同社會人文狀況展開討論與回應。多年來,我們致力於促進跨越背景與地域的對話與學習,以創意的實踐方式深化人與環境的連繫。
所有贊助、企業合作或私人捐贈,能讓我們繼續完成使命,有更多資源推廣攝影文化,亦對協會如何應對未來挑戰至關重要。您的捐款將對我們的恒常運營、項目發展和增加活動便利性帶來很大幫助,並將為香港的創意和創新活動開闢更多機會。
香港國際攝影節由香港攝影文化協會主辦。協會根據《稅務條例》第88條,為免稅慈善機構,捐款港幣 100 元或以上可申請免稅。我們收到的所有捐款,將在民政事務局藝術發展配對資助計劃下進行資助配對。
Since its launch in 2010, HKIPF has served as a platform for diverse photographic expressions, bringing together overseas and local image makers to discuss manifold issues and perspectives. Through a wide range of programmes over the years, the Festival facilitates participation and learning for people of all backgrounds, promoting creative practices as means to deepen our connection with the environments we live in, and people we live with.
Sponsorships, corporate collaborations and donations of all sizes are vital in helping us stay on course with our mission and weather challenges ahead. Your contribution will go towards our operation, programme development and strengthening events accessibilities, and will have a direct impact in opening up greater opportunities for creative and innovative endeavours in Hong Kong.
HKIPF is organised by the Hong Kong Photographic Culture Association, a tax-exempt charity under section 88 of the Inland Revenue Ordinance. All donations received will form parts of the funding support under the Art Development Matching Grants Scheme of the Home Affairs Bureau. Donations of HKD 100 or above are tax-deductible.