Implications of SFC Guidance Note and the New Framework in Valuation for Company Directors and Valuation Professionals (30 Oct 2018)

Tuesday, October 30, 2018 from 3:00 PM to 5:00 PM (HKT)
Event Details
Co-organiser: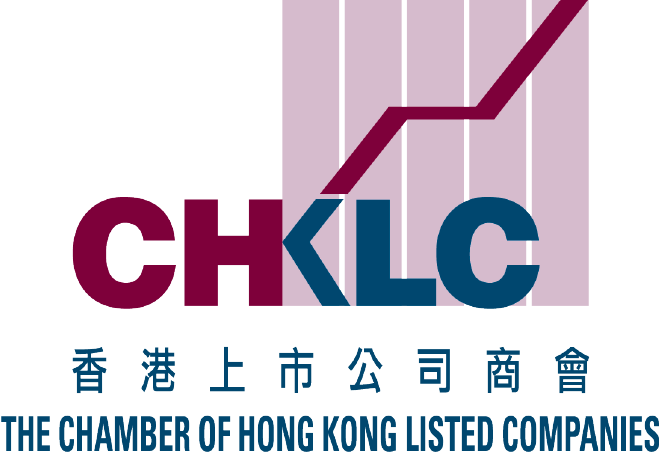 Date:  Tuesday 30 October 2018
Time:  15:00 - 17:00 (14:30 registration)
Venue:  Room 3707, Hopewell Centre, 183 Queen's Road East, Wanchai, Hong Kong
Language:   English
Capacity:  80
CPD Hour: 2 hours
---
Seminar overview
The guidance note issued by the SFC reminds directors to perform independent due diligence regarding the subject interest (asset or company). Directors should not simply accept financial forecasts and assumptions provided by management of the target company or third-party adviser. Instead they should take all reasonable steps to verify the accuracy and reasonableness of material information that is likely to impact the valuation of the subject assets or target company. In addition, directors should not use valuers as a shield when it comes to valuations. They are responsible for engaging a valuer, ensuring valuers are qualified to perform the work and provide quality and independent valuations, and making sure to provide all relevant information to valuers.
Launched in 2017, the Certified in Entity and Intangible Valuations TM (CEIVTM) Credential sets the new standard for business valuation professionals by asking them to comply with a set of requirements including the Mandatory Performance Framework (MPF or framework). 
It is therefore important that company directors and management have the basic knowledge of the valuation framework and process so as to on the one hand be able to assess the reasonableness of any valuation figure that comes their way, and on the other hand be in a position to work with valuers professionally and effectively when it comes to engaging their services.
This seminar therefore aims to familiarize company directors and management with the fundamentals of valuation and advise on assessing valuation reports.

---
Speaker

Mr. Steve Choi
Global Director of Business Valuation, Professional Standards, RICS
Mr. Steve Choi is RICS' Global Director of Business Valuation. He is based in New York City and works within the Professional Standards team to ensure that policies, quality assurance and forward-looking strategies support RICS members to deliver global standards across the valuation profession.
With 17 years of experience in performing high-end valuation of businesses, business interests, and intangible assets for transactions, tax and financial reporting, and other strategic purposes, Steve has extensive experience in complex transaction advisory services associated with purchase price allocations, asset impairments, buy/sell agreements, divestitures, private equity and restructuring transactions.
Steve has worked on the development of the new Certified in Entity and Intangible Valuations (CEIV) credential as part of a drafting committee responsible for writing the Mandatory Performance Framework (MPF) and application of the MPF. This framework will be used by business valuation professionals when performing fair value measurements for financial reporting purposes.
---
Registration
RICS Professionals & APC Candidates: HK$420.00
Members of CHKLC: HK$420.00
Non-member: HK$500.00
---
Enquiry
Peter Au, Business Development Manager
Tel: 2116 9719
Email: pau@rics.org
Remarks:
The 

organiser

 reserves the right to cancel or reschedule the seminar at its discretion.

No refund or cancellation will be accepted, but a substitute delegate is normally permitted. Please inform the 

organiser of your substitute delegate at least 5 days before the

seminar

.

If a typhoon signal no. 8 or above, or black rainstorm warning is in force at least 3 hours before the programme is scheduled to begin, the seminar will be postponed until further notice. Otherwise, it will continue as scheduled.

Registration will only be confirmed upon receipt of completed registration form and full payment.

Upon completion of this event, a CPD certificate will be granted. A payment receipt along with the CPD certificate will be sent to you by email with 10 business days after the seminar.
When & Where

RICS Hong Kong Office
Room 3707-09, Hopewell Centre
183 Queen's Road East
Wanchai, Hong Kong
Hong Kong SAR China

Tuesday, October 30, 2018 from 3:00 PM to 5:00 PM (HKT)
Add to my calendar
Organizer
RICS promotes and enforces the highest professional qualifications and standards in the development and management of land, real estate, construction and infrastructure. Our name promises the consistent delivery of standards – bringing confidence to the markets we serve.
We accredit 125,000 professionals and any individual or firm registered with RICS is subject to our quality assurance. Their expertise covers property, asset valuation, real estate management; the development of infrastructure; and the management of natural resources, such as mining, farms and woodland. From environmental assessments and building controls to negotiating land rights in an emerging economy; if our members are involved the same professional standards and ethics apply.