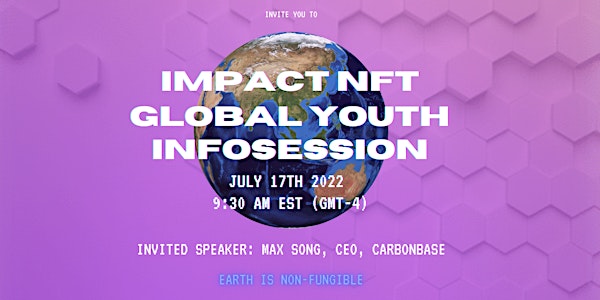 ImpactNFT Global Youth Infosession - July 17th
An infosession about blockchain, cryptocurrency, NFTs, and how they can be used for climate change mitigation. Ask your questions here!
About this event
Speaker: Max Song, CEO of Carbonbase, Co-Founder of Sustainable Bitcoin Standard.
Organizer: ImpactNFT Alliance. Impact NFTs are designed to fund positive social, cultural, sustainable development or environmental impact.