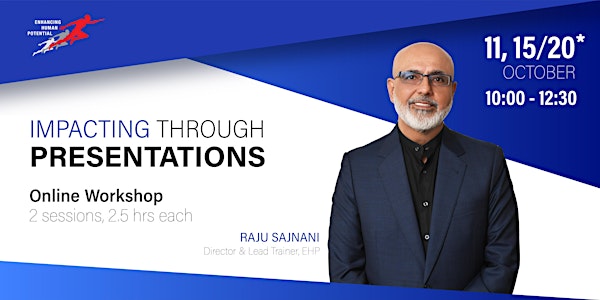 Impacting through Presentations
Deliver a message in a comfortable yet professional manner to all types of audiences.
Refund Policy
Contact the organiser to request a refund.
About this event
Based on research, making presentations is the biggest fear in human beings. If you want to and need to present with confidence, impact your audience and come across as the ultimate professional, this program will help you immensely.
Do you find it difficult to present in front of an audience?
Do you have "Glossophobia" - fear of public speaking OR are you just looking for an edge to make your presentations stand out and create an unforgettable experience for your audience?
One fact is definite – You can Influence your audience using the right message, presenting in the right manner and being confident about your action steps Project a strong image using professional platform skills that ooze confidence.
Our Program focuses on:
• Creating the right impression
• Connecting with the audience
• Develop impact in your message
• Ensure you move your audience to an action
During this Covid-19 restrictive period, use this opportunity to build yourself, sharpen your saw and strengthen your profile so that you can stand out among others as a strong candidate in any setting.
Your ticket includes:
2 sessions, 2.5 hours each
1st session: 10 Oct 2021, 10:00am - 12:30pm HKT
2nd session: 15 Oct 2021, 10:00am - 12:30pm HKT or 20 Oct 2021, 2:30pm-5:00pm HKT
PDF handouts will be provided after the final session as reference materials.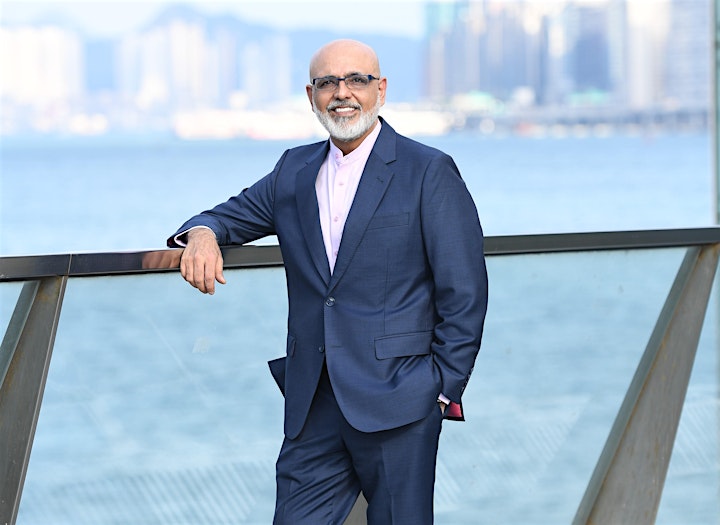 Raju Sajnani (Director and Lead Trainer of EHP International)
With over 30 years in the training industry, 19 of which running his own consulting business, Raju has worked with many high profile clients including, China Telecom, Swiss Re, ARROW Electronics, SWIFT, Siemens and many more.

About EHP
Established since 1995 (originally as PEI – Performance Enhancement International and was later changed to EHP in 2007), we have provided training solutions for industries ranging from hotels; shipping; finance & banking; merchandising to logistics.
We deliver training programs through a highly participative and interactive approach, making immediate connections to participants' real job scenarios. We adopt an approach which creates a FUN learning environment thereby ensuring higher receptiveness. We train through games, role plays, case studies and other activities.
For more details, please visit our website and Self-Learning Platform.