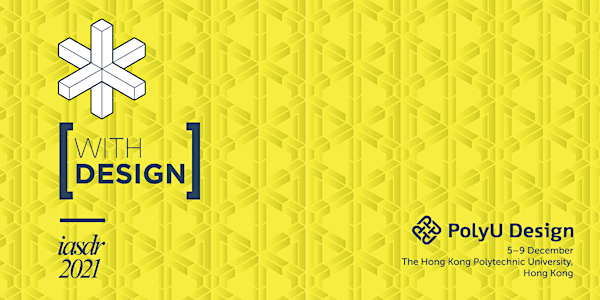 IASDR 2021
IASDR 2021 is the ninth Congress of the International Association of Societies of Design Research.
Refund Policy
Contact the organizer to request a refund.
About this event
IASDR 2021 will be held in Hong Kong, for the second time after a 14 years' interval. Hong Kong represents the amalgamation of socio-economic diversity informed by an east meets west legacy as a design locale. The School of Design, The Hong Kong Polytechnic University will host IASDR 2021, with an aim to promote Chinese situated design-research, whilst at the same time, advocating design-research to the global community. IASDR 2021 aspires to advance the cross-fertilization of diverse research agendas to improve the impact of design-research and its possible research futures, under its eight themes of [SOCIAL] DESIGN MODES, [MAKING] DESIGN MODES, [BUSINESS] DESIGN MODES, [CRITICAL] DESIGN MODES, [HISTORICAL / PROJECTIVE] DESIGN MODES, [IMPACT] DESIGN MODES, [PANDEMIC] DESIGN MODES and [ALTERNATIVE] DESIGN MODES
IASDR 2021 is co-partnered with Hong Kong's Business of Design Week 2021.