Description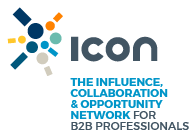 Reconnect with old friends and make new ones as IABC and ICON's Hong Kong networks of business professionals raise a glass to the Year of the Pig.
The pig is known for its compassion, philosophical outlook on life and calm nature. Let's take a page from the pig's book and make time to take care of ourselves and others in a city that boasts some of the longest working hours in the world.
IABC is pleased to be co-hosting this event with ICON Hong Kong.
Dr Zoë Fortune, CEO of the City Mental Health Alliance Hong Kong, will share some advice and insights in a short talk on how we can take better care of ourselves and others at work and at home. Being more aware of our own needs and checking in with our friends, colleagues and families is crucial for living better, healthier lives.
Following Dr Fortune's talk, enjoy an evening checking in with old and new IABC and ICON friends. Find out what's got them excited about the year ahead and what challenges they're taking on.