Description
Anytime Fitness Malaysia will be organising a FIT Challenge Carnival event called 'I CAN & I WILL FIT CHALLENGE CARNIVAL 2017' on 10th December 2017 that targets 400 participants. The mission of the event is to make our society a more health conscious and caring one.
I CAN & I WILL FIT CHALLENGE CARNIVAL 2017 featuring 9 functional full body fitness challenges and 4 hours back-to-back group fitness session. Participants can choose either to complete the challenge in COMPETE mode or FUN mode in order to earn their finishing medal. Apart from the finishing medal, special prizes are to be won by Top Scorer who successfully complete the 9 fitness challenges in COMPETE mode.
Participants can either join the event as individual challenge (Single) or as a team (Team of 2 or Team of 3) to complete the challenge.
DON'T LIMIT YOUR CHALLENGES, CHALLENGE YOUR LIMITS!
WHAT DO YOU GET:
9 functional full body fitness challenges (COMPETE or FOR FUN)
4 hours back to back fitness session (Metafit, Zumba, Piloxing, Nirvana Fitness)
Finisher Medal
Ultron Micro-Dry Shirt (*Size Chart as below)
Refreshment
FREE health screening
A Great Story to share with Friends and Family
Anytime Fitness Malaysia, part of the world largest network gym is living up to its Corporate Social Responsibility (CSR) is organising this event for Great Heart Charity Association (Persatuan Kasih Sejati). Proceeds raised from the carnival would be 100% contribute to Great Heart Charity Association for them to fund their operations.
About Great Heart Charity Association
Great Heart Charity Association is a non-profit charitable organization in Malaysia. Their mission is to cultivate a caring society by making charitable giving a part of everyone's life and creating a platform to link contributors, beneficiaries, and volunteers. They aim to provide assistance to their beneficiaries in two key aspects: in the form of financial aid as well as emotional support.
Micro-Dry Shirt Size Chart: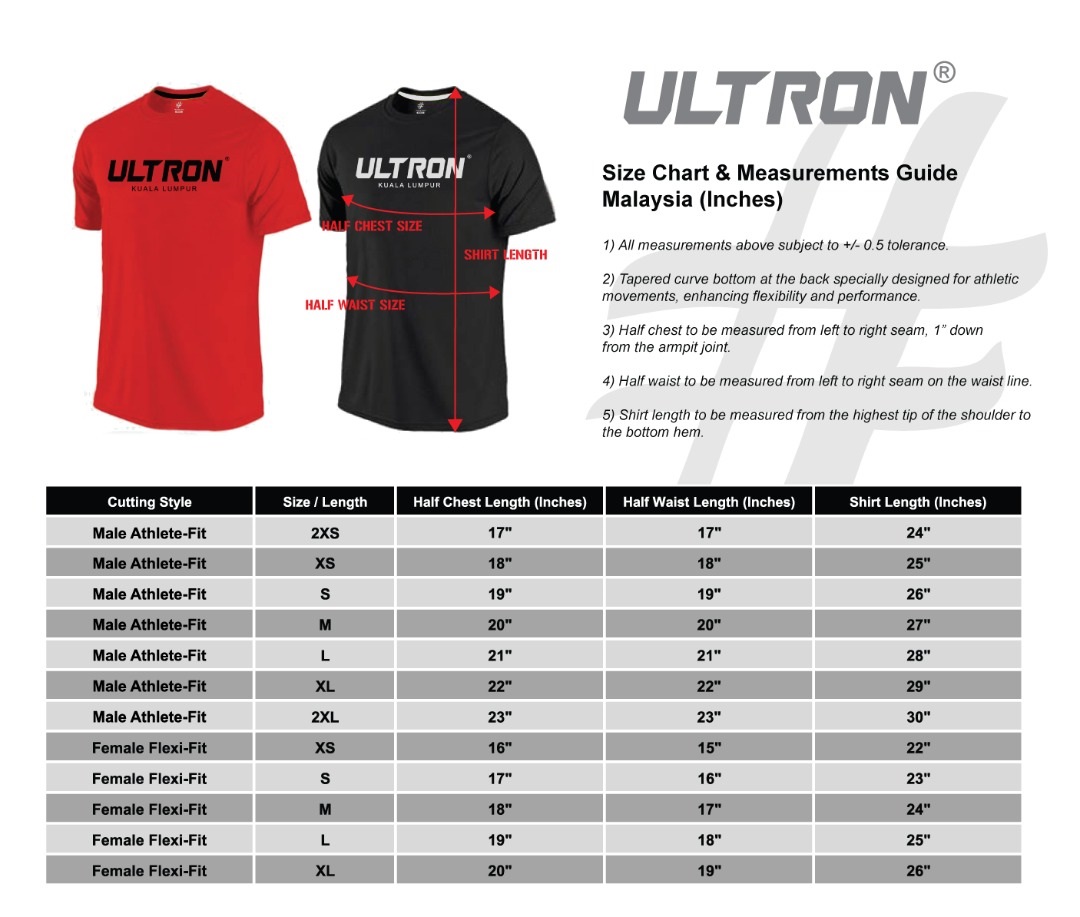 Date and Time
Location
Kota Kemuning Lakeside Park
Persiaran Anggerik Vanilla
Shah Alam, Selangor 40460
Malaysia
Refund Policy