Hyatt Summer Academy - Kids' School 香港凱悅夏令營 (Special Interests 其他興趣)
About this Event
Kids' School (Special Interests)
兒童潛能發展課程 (其他興趣)
Fill your summer with extra fun by joining Hyatt Summer Academy, an inspiring edutainment featuring an array of comprehensive activities, expertly curated by our team at Hyatt Regency Hong Kong, Sha Tin for the entire family to enjoy.
Best for kids and young adults aged 4-18 - Grab this opportunity for your kids to build confidence and skills, as well as to step out of the comfort zone by joining these exciting trial classes, including videography, magic, floral arrangement and more.
*Terms and conditions apply
Free registration.
Participation fee: $100.00 - 150.00 HKD cash per class per person
酒店於今夏安排了一系列充滿趣味和教育意義的活動,讓您與家人在五星級家庭度假酒店同渡充實暑假!
把握機會,讓4-18歲的孩子透過參與多元化的活動,包括手機短片拍攝及剪接 / 花藝 / 魔術等,走出舒適區,從而建立信心和技能。
*受條款及細則約束
免費登記,參加課程者,每位每堂現金港幣$100.00 - 150.00元正
Beginner for Videography / Floral arrangement / Magic.
The instructors will share some basic knowledge and technique, tips on how to pick the right equipment. Come and explore more!
手機短片拍攝及剪接 / 花藝 / 魔術入門課。
導師將分享基本知識及技巧,以及如何挑選合適的裝備。快來發掘自己的志趣!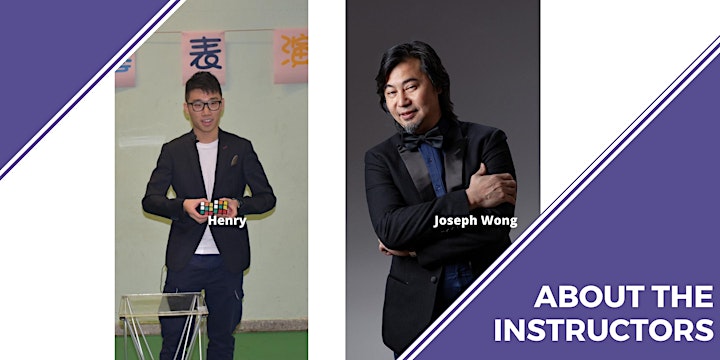 About the Instructors 導師資訊
Joseph Wong (Videography)
With over 20 years of experience, Joseph Photo has filmed over 26,000 weddings since opening. Apart from wedding photography and videography, his team is an expert of family photography and portrait as well.
Joseph Wong (短片製作)
擁有20 多年豐富攝影經驗,Joseph Photo 開業至今已經拍攝了約2 萬6 千多輯婚禮照片及短片,其團隊亦擅長家庭及人像拍攝。
Blooms and Blossoms (Floral Arrangement)
Flowers can seduce the senses. Floral natural beauty with elegant scents, and expertly crafted can transform your event into a memorable success. At private and corporate parties; grand openings; launches; and VIP events; Blooms and Blossoms have helped style some of Hong Kong's most extraordinary occasions.
花悅 (花藝)
瑰麗堂皇的鮮花,為賓客的視角、嗅覺和觸角,留下深刻印象。花悅 曾負責本地不少重要活動的花藝佈置,包括私人及企業派對、開張、開幕典禮等多項花藝項目。
Henry (Magic)
Henry has been performing and teaching magic for 8 years. He was the president of the Society of Magic and had organized several public performances. Henry decided to elevate his teaching techniques, therefore he has recently enrolled himself in the Bachelor Degree of Psychology.
亨利哥哥 (魔術)
擁有8年魔術表演及多年教授小朋友魔術課程的經驗,Henry曾多次擔任魔術學會主席並舉辦了多場大型匯演,現為心理學系學生,期望將心理學元素融入魔術教學當中,為小朋友帶來愉快的魔術學習體驗。