HS09 | Storvy x Design Graduate Happy Sharing Storvy x 設計畢業生歡樂時段分享
Description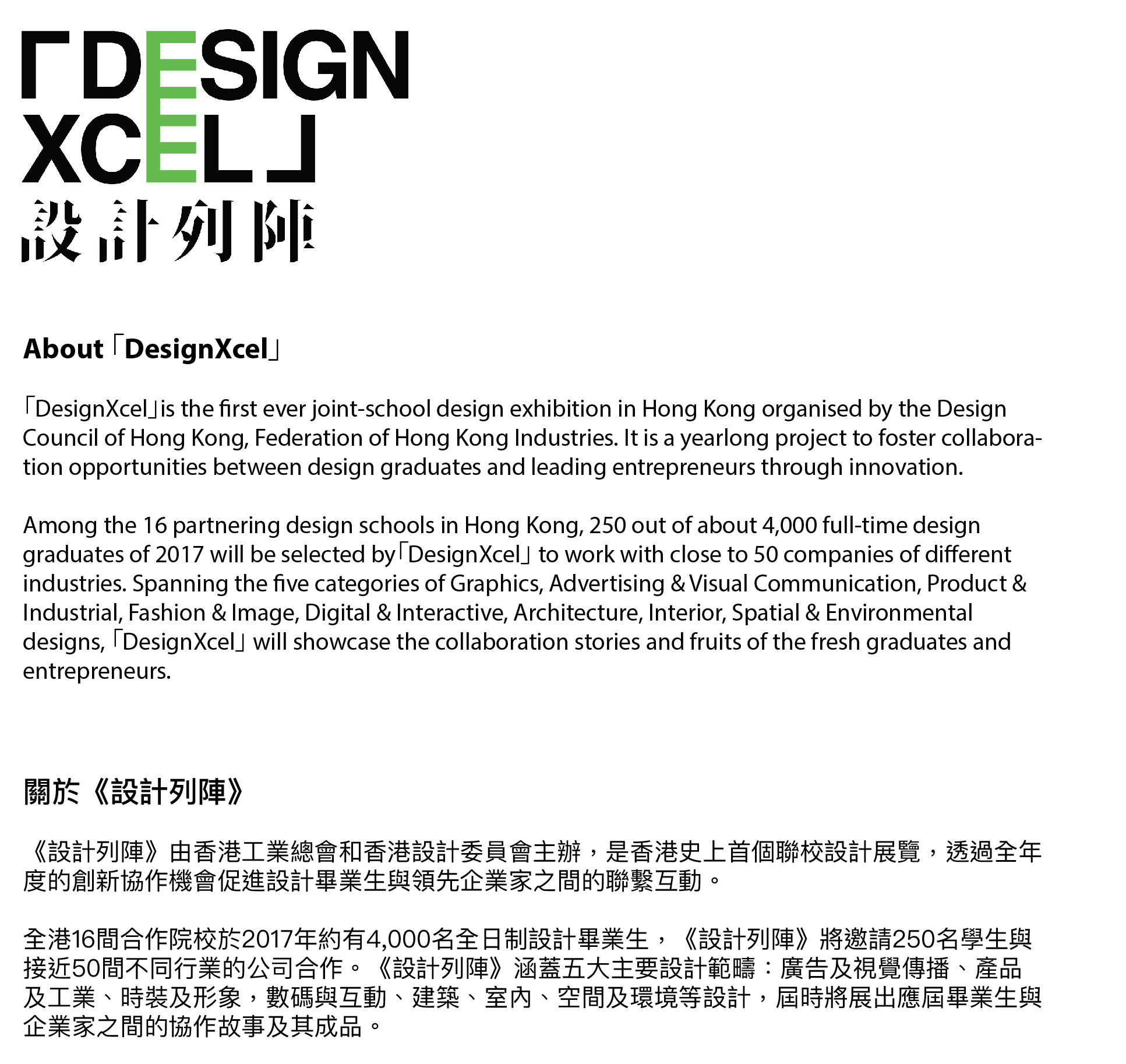 HS09 | Storvy x Design Graduate Happy Sharing
Storvy x 設計畢業生歡樂時段分享
Date 日期 | 14 Oct 2017 (Sat 星期六)
Time 時間 | 18:15 - 19:00 (45 min 分鐘)
Location 地點 | Hong Kong Central Library Exhibition Gallery
香港中央圖書館展覽館
Language 語言 | Cantonese 粵語
Fee 費用 | Free 免費
No. of Pax 名額 | 70
Moderator 主持人 |
Roy Lo 羅偉成 | Business Director 業務總監 | Creote Studio Limited 奇噢創新有限公司
Speaker 講者 |
Michael Fung 馮子健 | Interior Design 室內設計 | HKU School of Professional and Continuing Education 香港大學專業進修學院


Kobi Kwok 郭善珩 | Interior Design 室內設計 | HKU School of Professional and Continuing Education 香港大學專業進修學院


Leon Yeung 楊家業 | Interior Design 室內設計 | HKU School of Professional and Continuing Education 香港大學專業進修學院


Content 內容 |
Virtualised Interior Design
Storvy innovated the new virtual reality product that offers specific solutions to its target interior design and architecture projects. They have developed the Unity conversion programme, where architectural or interior designs can be transferred into VR format in a short time. Using the Unity conversion programme, the graduates upgraded and transferred their interior projects into virtual reality.
The developer and the users will be sharing their experience and insights of using the Storvy programme.
室內設計虛擬實境化
Storvy為虛擬實景產品帶來革新,產品針對室內設計及建築設計項目提供獨特的展現方法,令建築或室內設計能於短時間內轉換成虛擬實境的格式。畢業生利用Unity轉換程式把他們的室內設計項目轉化成虛擬實境,優化了畢業作品。
開發者和用家將會同場分享使用Storvy程式的心得和效果。
The time and content of the 「DesignXcel」 Exhibition Programme are subject to change without prior notice. Please visit the website or Facebook Page of Design Council of Hong Kong for the updated details. All exhibition activities will be conducted in Cantonese and on first-come-first-served basis.
Successful applicants should arrive at the venue no later than five minutes after the programme commences; otherwise, the reserved seats will be released to walk-in visitors waiting for admission.
《設計列陣》展覽活動時間及内容如有任何更改,恕不另行通知。更新詳情請瀏覽香港設計委員會網站或Facebook Page。所有展覽活動皆以粵語和先到先得方式進行。
已成功報名人士如於活動開始後五分鐘仍未進場,已預留名額將開放予即場人士替補。