HS08 | Busking x Blackbox Music Brand Happy Sharing 街頭音樂 x Blackbox 音響品牌歡樂時...
Description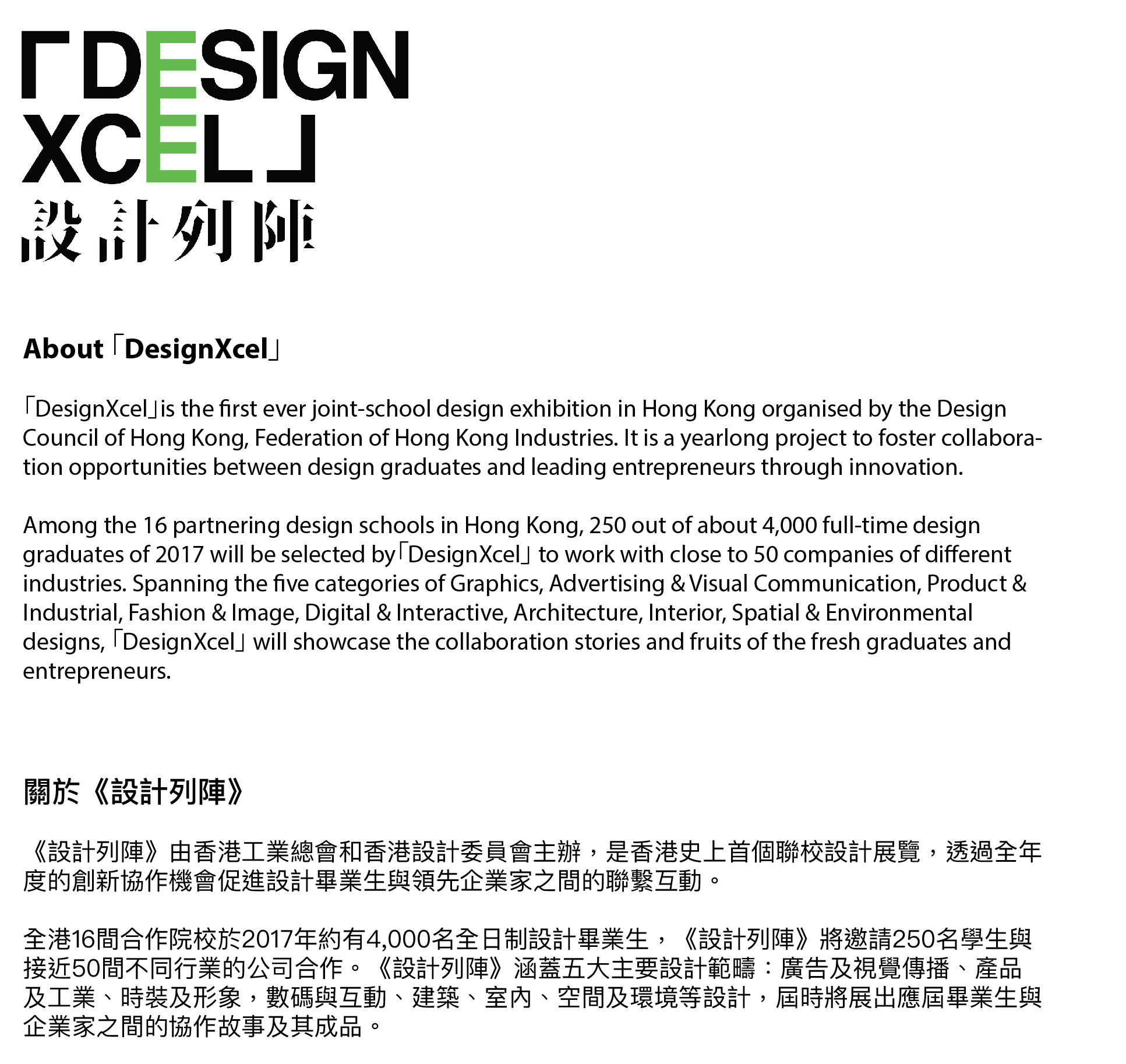 HS08 | Busking x Blackbox Music Brand Happy Sharing
街頭音樂 x Blackbox 音響品牌歡樂時段分享
Date 日期 | 13 Oct 2017 (Fri 星期五)
Time 時間 | 18:15 - 19:00 (45 min 分鐘)
Location 地點 | Hong Kong Central Library Exhibition Gallery
香港中央圖書館展覽館
Language 語言 | Cantonese & English 粵語及英語
Fee 費用 | Free 免費
No. of Pax 名額 | 70
Moderator 主持人 |
Cyril Lee 李翊呈 | Chief Designer 創始人 | Blackbody Lab 黑體設計
Speaker 講者 |
Brian Lee 李朗賢 | Products Design | School of Design, The Hong Kong Polytechnic University 香港理工大學設計學院




Andy Ho 何力嘉 | Senior Global Product Line Manager 全球產品線高級經理 | Blackbox




Oriol Vicente Oliveras | Industrial Designer 工業設計師 | Blackbox
Content 內容 |
ST3 is the dream all-in-one mobile performance system for every busker on the street.
Being a regular participant in the street performing activities, Brian understands very well the predicaments of buskers: apart from the unfavourable performance surroundings, the hassle of transporting equipment such as instruments and speakers through the narrow streets is especially frustrating.
Brian's ST3 stands for the triple functions of Storage and Stage for the Street, which is a portable luggage that combines a small stage, a suitcase and audio equipment. ST3 also comes fully equipped with a hidden microphone stand and an amplifier with built-in light system.
The all-in-one street music performance system has high potential to be produced for the market, if you wish to know more about the collaboration story between Brian and the young audio brand Blackbox, remember to apply for seats of the sharing now!
「ST3」是每個街頭音樂人可能都渴望擁有的全方位流動表演系統。
香港街頭表演文化越趨盛行,作為街頭表演活動的恆常參與者,設計畢業生李朗賢(Brian)非常明白街頭表演的困難。除了不利表演外,在香港街道中運送設備、樂器和音響器材是令人勞累非常。
Brian的作品「ST3」是一個融合了舞台功能、手提箱和音響設備的可攜式行李箱。「ST3」亦內置了麥克風架及隱藏了燈光系統的擴音器。
這個全方位街頭音樂表演系統有機會面世,想知道Brian和年輕音響品牌「Blackbox」的合作故事,把握機會報名參加分享會。
The time and content of the 「DesignXcel」 Exhibition Programme are subject to change without prior notice. Please visit the website or Facebook Page of Design Council of Hong Kong for the updated details. All exhibition activities will be conducted in Cantonese and on first-come-first-served basis.
Successful applicants should arrive at the venue no later than five minutes after the programme commences; otherwise, the reserved seats will be released to walk-in visitors waiting for admission.
《設計列陣》展覽活動時間及内容如有任何更改,恕不另行通知。更新詳情請瀏覽香港設計委員會網站或Facebook Page。所有展覽活動皆以粵語和先到先得方式進行。
已成功報名人士如於活動開始後五分鐘仍未進場,已預留名額將開放予即場人士替補。