HS06 | Hung Hing Printing x Design Graduate Happy Sharing 鴻興印刷 x 設計畢業生歡樂時段分...
Description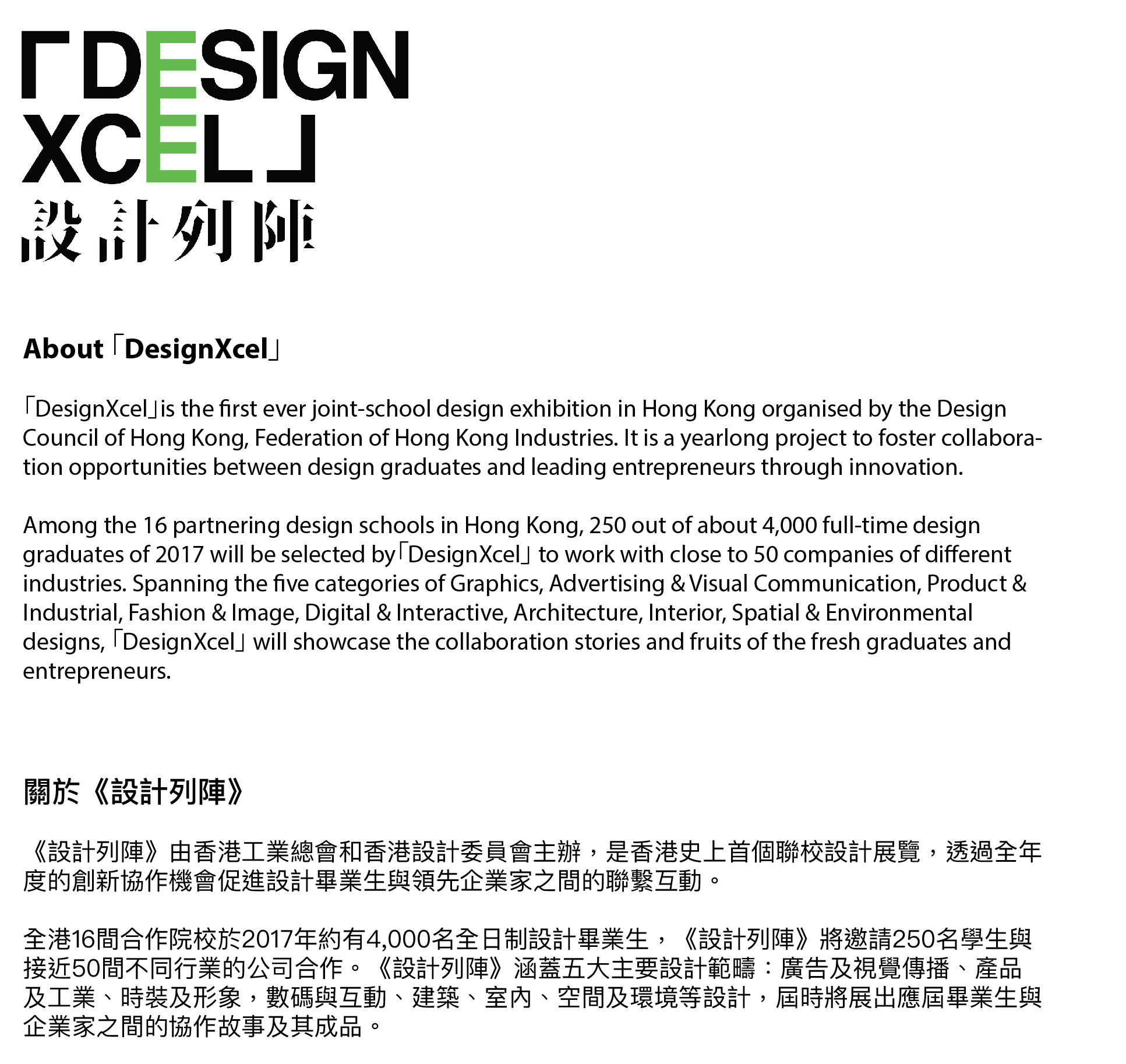 HS06 | Hung Hing Printing x Design Graduate Happy Sharing
鴻興印刷 x 設計畢業生歡樂時段分享

Date 日期 | 11 Oct 2017 (Wed 星期三)
Time 時間 | 18:15 - 19:00 (45 min 分鐘)
Location 地點 | Hong Kong Central Library Exhibition Gallery
香港中央圖書館展覽館
Language 語言 | Cantonese 粵語
Fee 費用 | Free 免費
No. of Pax 名額 | 70
Moderator 主持人 |
Jino Yeung 楊悅欣 | Director 總監 | Cheers Communication Design 喜設計有限公司
Speaker 講者 |
Ip Wing Kit 葉榮杰 | Advertising 廣告 | Technological and Higher Education Institute of Hong Kong 香港高等教育科技學院

Toto Wong 黃圓圖 | Design Manager 設計經理 | Hung Hing Printing Group Limited 鴻興印刷集團有限公司




Content 內容 |

Partners as close as the lips and teeth!




Designers and printers are more than just friends, they are working as well as creative partners who develop and improve their businesses together.




Hung Hing Printing offered the design graduates an eye-opening experience, through demonstrations of different printing technologies, effects and trends, they showed how design and creativity can be enhanced by printing.




Hung Hing and design graduates will share how closely related printers and designers actually is.




「唇齒相依」的好夥伴!




設計師和印刷除了是好朋友,更是工作和創作上的好夥伴,共同創作和成長。




鴻興印刷讓設計畢業生大開眼界,示範各種印刷技術、效果和趨勢,透過印刷把設計和創意提升到更高的層次。




鴻興印刷和幾位畢業生將會分享印刷和設計「唇齒相依」的關係。



The time and content of the 「DesignXcel」 Exhibition Programme are subject to change without prior notice. Please visit the website or Facebook Page of Design Council of Hong Kong for the updated details. All exhibition activities will be conducted in Cantonese and on first-come-first-served basis.
Successful applicants should arrive at the venue no later than five minutes after the programme commences; otherwise, the reserved seats will be released to walk-in visitors waiting for admission.
《設計列陣》展覽活動時間及内容如有任何更改,恕不另行通知。更新詳情請瀏覽香港設計委員會網站或Facebook Page。所有展覽活動皆以粵語和先到先得方式進行。
已成功報名人士如於活動開始後五分鐘仍未進場,已預留名額將開放予即場人士替補。