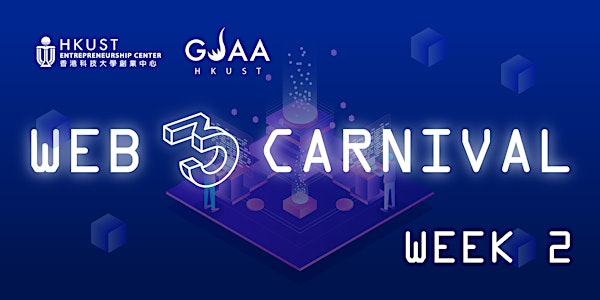 How to get a job in Web3 | AlgoBlocks, DTTD, Hays, Sandbox, Microsoft
Career and firechat sharing with students
About this event
Event summary:
A series of hybrid panel and firechat events from September to November 2022 (there will be on-site gathering and parties!) showcasing experts from diverse traditional fields and Web3, metaverse, NFT, crypto industry as part of HKUST's 30th anniversary celebration. There will be live chat opportunities, great learning and also multiple prizes in the form of NFT giveaways, internship / research opportunities, and even surprise gifts! Seize your opportunity to get this limited ticket!
Join our community to learn about the event and the latest updates!
Website: web3-hk.xyz
Discord: https://discord.gg/PR6pgrfjMb (join now to chat!)
Twitter:@Web3_HKUST
Co-host:
HKUST Entrepreneurship Centre (https://ec.hkust.edu.hk/)
HKUST Crypto-FinTech Lab (http://cryptofintechlabhk.net/)
HKUST Web 3.0 Lab
HKUST DareDevil Lab
HKUST Graduate Students and Alumni Association (GSAA)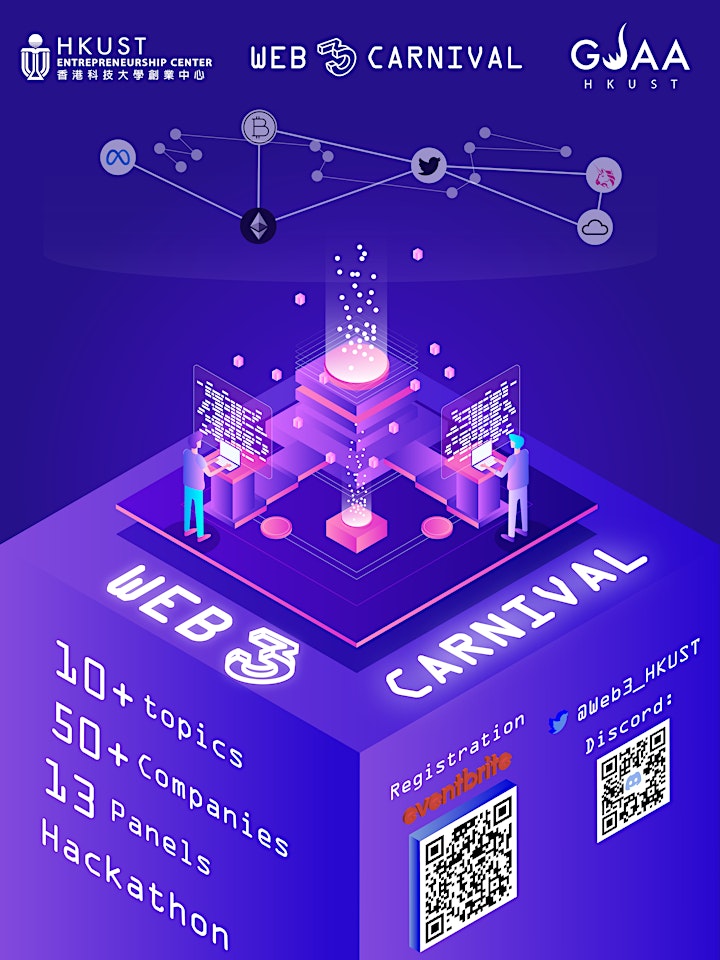 Carnival Rundow:
Week 1: Carnival kickoff & Web3 landscape
Week 2: How are corporations tapping into Web3?
Week 3: Opportunities lie in web3, metaverse & NFT
Week 4: NFT = jpg?
Week 5: GameFi, SocialFi, and Metaverse
Week 6: Venture investments & Women in Web3
Week 7: Sustainability and Impact in Web3
Week 8: Cryptocurrencies, Tokens, Coins Risks
Week 9: The World in 2030 & Carnival Closing
Award:
Participating in more than 80% of the courses, you will receive an exclusive NFT!
NFT Previews: