Description
Are you struggling to build an A.I. initiative? Need another coder or data scientist for your engineering team? Have you interviewed too many unqualified UX designers or scrambling to locate a BlockChain developer on LinkedIn?
Assembling qualified technology teams is hard. Yet, every successful CEO harps on the importance of hiring the best talent possible. If the talent equation is so crucial to success, why do so many companies struggle to maximize hiring ROI?
Whether you are an entrepreneur, executive or HR manager, Singapore's talent eco-system possesses a number of challenges. Innovative talent is hard to find, attract and retain, especially as technologies evolve so rapidly. Further, the talent shortage and changing workplace makes such hiring processes even more time-consuming, complex and costly on an individual basis let alone to build a team.
In this interactive workshop, learn to turn your talent challenges into opportunities with our speaker and invited panelists to build a diverse culture. You will leave with the actionable knowledge and faith to navigate the Singapore Talent Eco-System successfully.
About Your Speaker and Panelists: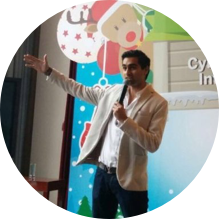 Lavine Hemlani - Founder & CEO @ Accelerate Coding Bootcamps
Lavine is passionate about eliminating the financial barrier between education and opportunity for motivated learners to unleash their potential. Prior to Accelerate, Lavine co-founded FLYR and worked with deep learning start-up Thread Genius. Lavine began his career in investment banking in NYC at Lazard M&A and held roles at the following funds: Atlas, Marwar Capitaland Union Park Capital.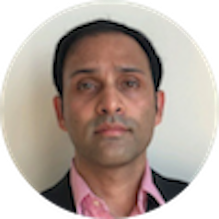 Salman Jaffer - Technology Lead @ Thomson Reuters
Salman is a Chartered Financial Analyst and heads up the Tech Team at Thomson Reuters in Singapore. He has led over 20 risk, trading and technology implementations from start to finish over his career. As the Head of the Tech Team at Thomson Reuters, Salman combines his rare skill set of strong knowledge in technology and finance to formulate unique solutions. He holds a degree and a number of professional qualifications in the fields of Computer Science, Machine Learning, Big Data and Technology from King's College London, Imperial College and the Massachusetts Institute of Technology.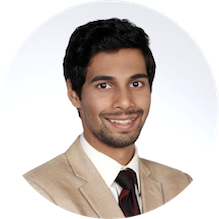 Sudhanshu Ahuja - Founder & CEO @ impress.ai
Sudhanshu is a founder and CEO of impress.ai. He runs sales and strategy and is in charge of managing relationships with clients and sales partners of impress.ai. His past clients have included DBS, UBS, Citi, CapitaLand and Singtel among others. Before impress.ai Sudhanshu was the CEO of ideatory.co - a data scientist assessment platform, where he generated S$1 million in revenue from blue chip clients. Before becoming a full-time entrepreneur 4 years ago, Sudhanshu regulated Singapore's financial markets at the Monetary Authority of Singapore. He graduated with a B.Eng. from Nanyang Technological University, Singapore on full merit scholarship.