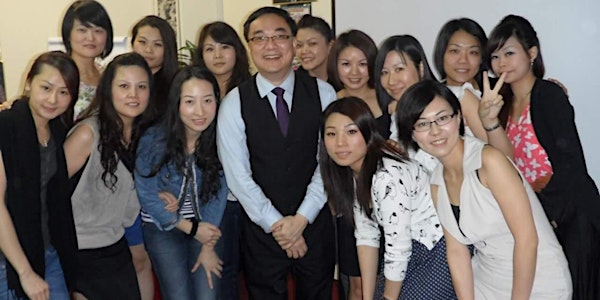 HOW TO CLOSE EVERY SALE
How to Close Every Sale is the dream of every salesperson. Now you can pick up secrets that others paid thousands to acquire.
Refund Policy
Contact the organizer to request a refund.
Eventbrite's fee is nonrefundable.
About this event
Most people hate to do sales. Many prefer to do social media marketing so that they can avoid face-to-face selling.
But we know that today's world has evolved.  Selling is no longer just face-to-face. Many times it is over WhatsApp, Tik Tok, YouTube, Facebook, the phone, WeChat, Instagram, LinkedIn and email.
What remains is still the same: you need to close the sale.  If you are not closing sales for your company, you are closing sales for your competitor.
To close every sale,  you need to follow a proven P-FBPA formula.  You must ask questions, not just take the order. Ask "Yes" Questions.
What happens if the prospect wants a lower price? How to handle customers that just want to delay?  Check for prices?
Are there ways that we can not just close the sale, but open the relationships for life-long business?
AndyTheCoach did his first sale at the age of 5, in Chinatown's Trengannu Street when he sold a piece of face towel for 50 cents.
Since October 2001 when Andy conducted his first "Sales Power" course at NTUC Trade Union House, he has, to date, trained over 13,131 people.  Many of them went on to become trainers, entrepreneurs, sales directors and two even became his affiliates.  Now this best-selling course How to Close Every Sale is available to you at a very special fee of $68 instead of the usual $294. 
In this  "How to Close Every Sale" seminar, you will learn proven strategies to increase your sales, systematize your selling process, build a strong reputation, and most importantly, get more $$ from your daily work. 
Focused on ACT's proven methods including 'Big Small Sales Funnel' and 'QAQAQA' coaching materials, you'll bring back and implement strategies that work.  This workshop of 3 hours, now in its 23rd year, is for managers, directors and people that want to outsell their competition with powerful strategies
 Topics Covered in this half-day Course:
 How to OPEN Sales with Question Funnel

Handling Objections using the Magic Formula

The Ultimate Sales Formula: P-FAB-PA

Selling to Different VAK Types (include Test on your own VAK type)

Top 15 Closing Techniques and another 68 ways to close all sales

Dollarization method to justify your sale with logic

Creating a Sense of Urgency

Overcoming Fear, Avoidance and Resistance of Customers

Preventing Buyer's Remorse