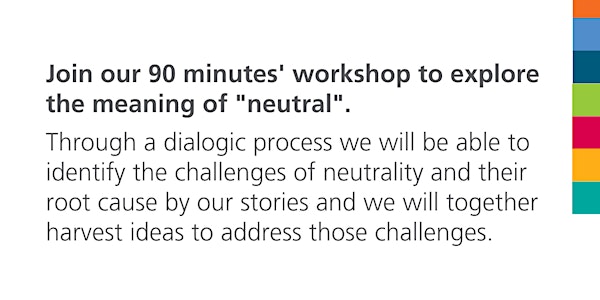 How to be neutral as a facilitator?
An IAF Core Competency about "Neatural"
About this event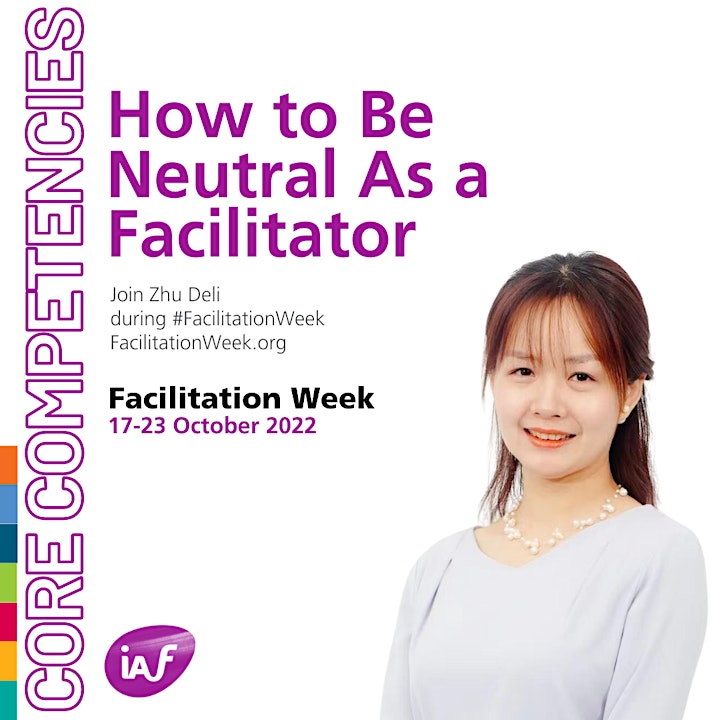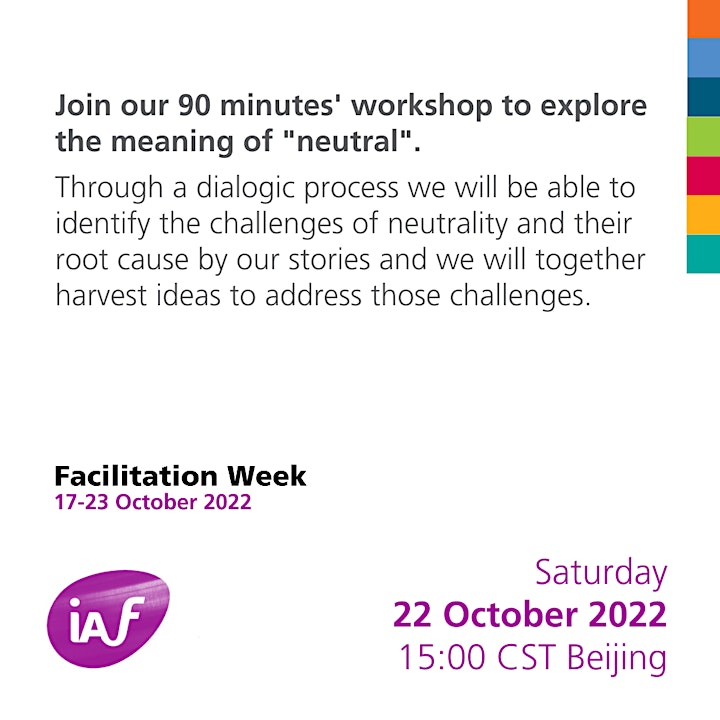 Join our 90 minutes' workshop to explore the meaning of neutral and What you want to explore more in the future? Through a dialogic process we will be able to:
-Identify the challenges of neutral and their root cause by our stories.
-Harvest ideas to address those challenges.
-Where do you want to explore more in the aspect of neutral.
We hope you can deepen your understanding of facilitator's core competencies and be more sensitive to bring diversity, equity and inclusion in your workshop.
Facilitator:
Zhu Deli, CPF
Key words: facilitation, neutral, challenges
Time: October 22 @ 15:00 pm - 16:30 pm CST
Language: English