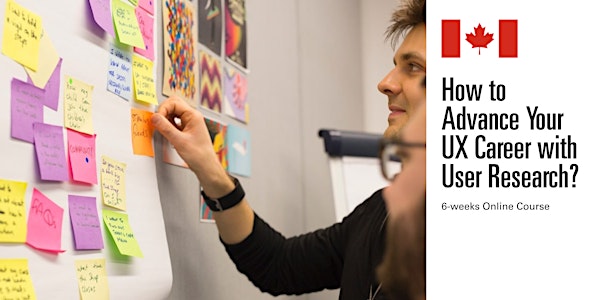 How to Advance Your UX Career with User Research?
Learn from the UX expert how to do proper User Research to leverage your design skills to become a Senior UX Designer!
Refund Policy
Contact the organiser to request a refund.
About this event
Following our UX in Canada webinar series, we've designed an online course for junior UX designers to learn what is rarely taught in industry skills that are required by UX Hirers but never explicitly mentioned in job descriptions. This course is also for those who are specifically looking to bridge their UX careers to Canada.
Join our 6 weeks of 2-hours per week LIVE online course to equip yourself and become a Senior UX Designer! Whether you're actively advancing your UX career or seeking to learn about Strategy / User Research, this opportunity is for you!
What You Will Learn:
How to advance your career with UX Research
How to find the right users
How to conduct user research properly
How to analyze research insights
How to turn insights into design strategy
How to translate insights into actionable designs
We also provide UX internship opportunities for those who qualify and can work remotely with Canadian companies.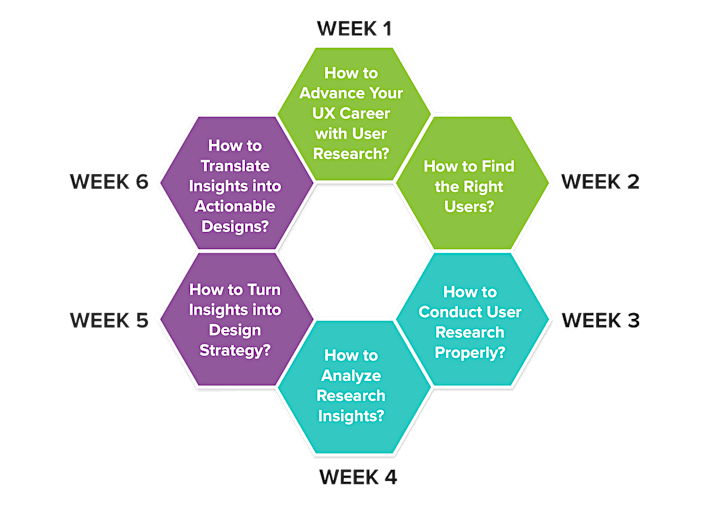 Date:
July 31 - Sept 4 (6 Saturdays)
Time:
10am - 12pm HKT
Price:
- Early Bird: HK$3800/person
(Limited-time offer for the first 10 students)
- Normal Price: HK$4,500/person
Location:
Zoom LIVE sessions
Language:
Language: Cantonese (廣東話)
Who Should Attend:
Have a qualified portfolio that can demonstrate a basic understanding of the UX process
Junior UX Designers looking to advance their careers
Career Changers with 3-5+ years working experience and already finish Course 1
We have a limited number of spaces. Sign up soon!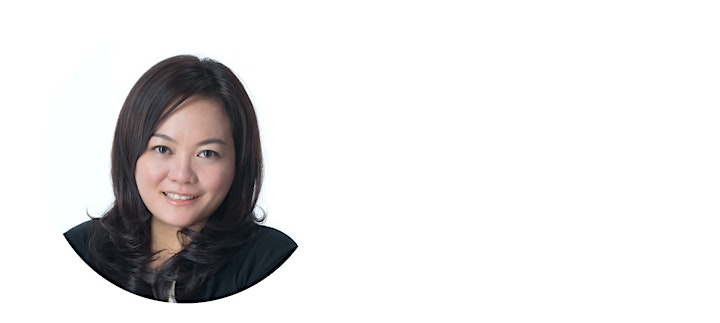 Elaine Ann (LinkedIn) is the Founder and CEO of Kaizor Innovation. Elaine has 20+ years of experience in UX/Design Thinking and is a veteran of the early dot-com era in the mid 90's having lived and worked in the U.S. for 12 years. She has worked in New York, Silicon Valley and San Francisco for companies such as Razorfish, Philips Design and has designed the User Experiences of some of the very early Internet/technology businesses. Her current clients range from Google, Airbnb, Dropbox, Intel, HP, BMW as well as Tech Startups.
She has recently moved to Vancouver to set up a branch helping Tech Startups in North America with CXO Advisory (Chief Xperience Officer) and training up Tech Founders and UX designers alike. She is also a UX Mentor at the Founder Institute Western Canada and a sponsor company at the Center of Digital Media, Red Academy and the Radical Research Conference 2019 in Vancouver.
Elaine also trains students on New Product/Services Innovation and User Experience. Her past students now become the senior UX designers in the following companies: Google, Facebook, Airbnb, DBS Bank, Tencent, Ant Financial, IDEO, Bain&Company, Microsoft, etc.
She recently started a Youtube channel about UX/Design Innovation. She interviews industry professionals from around the world about topics including Design Thinking, Design Entrepreneurship, and User Experience. The goal of the channel is to make design innovation knowledge more accessible for young people so that they are able to unleash their creative potential. (Check out Elaine's YouTube Channel)
Contact sonya.shi@kaizor.com if you have any questions regarding the course