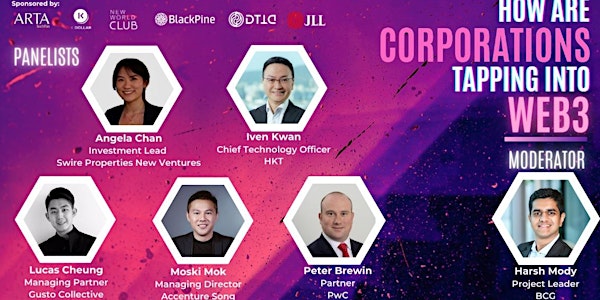 How do corporations tap into Web3 | BCG,Swire,Gusto,Accenture,PwC,HKT
As more companies enter into web3 world, many found a way to success and some didn't. This panel explains the "why and how" behind it.
About this event
The panel features:
Harsh Mody (BCG, Project Leader) [moderator]:
Angela Chan (Swire Properties New Ventures, Investment Lead),
Iven Kwan (HKT, Chief Technology Officer),
Lucas Cheung (Gusto Collective, Managing Partner),
Moski Mok (Accenture Song, Managing Director),
Peter Brewin (PwC, Partner)
How are corporations tapping into Web3?
The commercial opportunities of Web3 for companies
Ways to perceive Web3 from a Web2 perspective
Role of Web3 in corporates' business
Challenges and success stories of traditional businesses expanding into Web3
Sponsored by:
ARTA TechFin (https://www.artatechfin.com/)
New World Klub 11 (https://klub-11.com/)
BlackPine (https://bppe.com/)
DTTD (https://www.dttd.io/)
JLL (https://www.jll.com.hk/)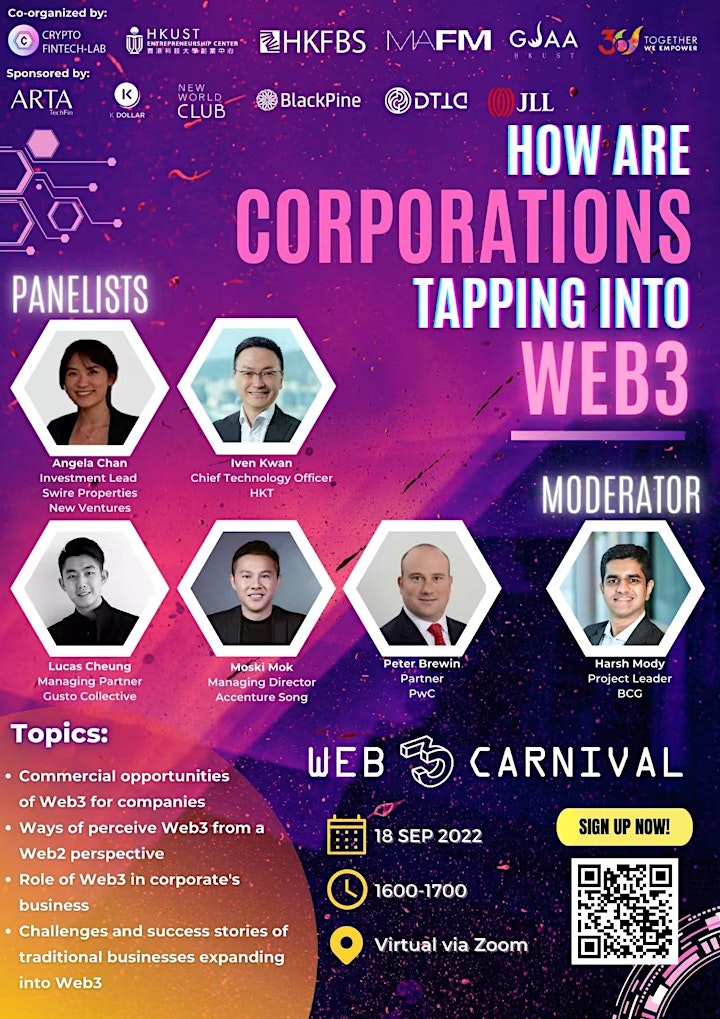 Join our community to learn about the event and the latest updates!
LinkedIn: https://www.linkedin.com/company/hkust-web-3-0-labs/
Discord: https://discord.gg/VxYyqW3Wqg (join now to chat!)
Twitter: @Web3_HKUST
Co-host:
HKUST Entrepreneurship Centre (https://ec.hkust.edu.hk/)
HKUST Crypto-FinTech Lab (http://cryptofintechlabhk.net/)
HKUST Web 3.0 Lab
HKUST DareDevil Lab
Hong Kong Federation of Business Students (HKFBS)
HKUST Masters of Financial Mathematics (MAFM)
HKUST Graduate Students and Alumni Association (GSAA)
Carnival Rundown:
Week 1: Carnival kickoff & Web3 landscape
Week 2: How are corporations tapping into Web3?
Week 3: The Future of Gaming
Week 4: NFT = jpg?
Week 5: Into the Metaverse
Week 6: Venture investments & Women in Web3
Week 7: Sustainability and Impact in Web3
Week 8: Cryptocurrencies, Tokens, Coins
Week 9: The World in 2030 & Carnival Closing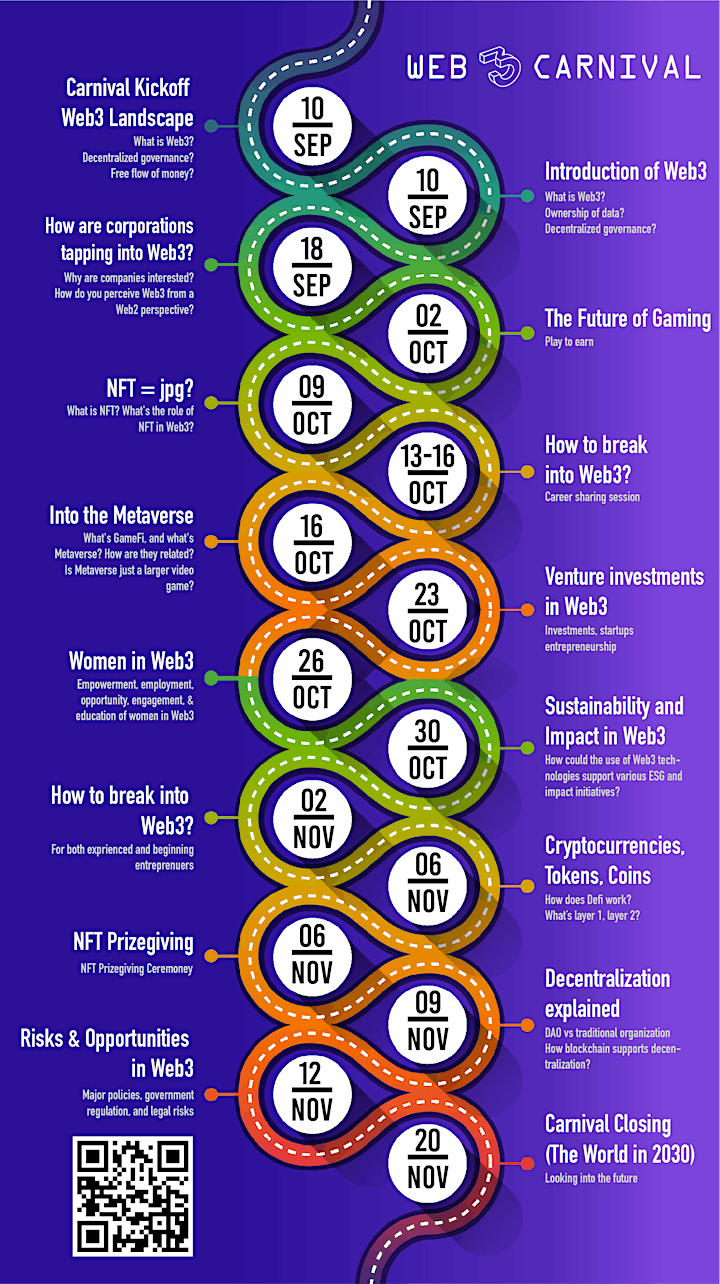 Award:
Win exclusive university-themed NFTs by signing up early and participating in at least 3 sessions.
NFT Previews: