Description
How can Startups/Designers benefit from protecting the IP in their designs? How can Intellectual Property be leveraged to Create Business Value?
From Amazon's One-click Purchase, Google's Nest Home Digital Thermostat Swipe to Apple's Multi-touch, many of our everyday interactions with digital designs today are the creations of User Experience (UX) Designers. However, most UX designers are not aware that their design/creations are intellectual properties (IP) that have monetary value. Such unique UX designs can be patented and is the reason why corporates acquires companies (like Google bought Nest and Motorola for their IP), as well as why investors decide to invest in a Startup that owns design/tech patents.
Swipe to Patent: Design Patents in the Age of User Interface:
https://techcrunch.com/2015/08/03/swipe-to-patent-design-patents-in-the-age-of-user-interfaces/
This talk is to make aware UX Designers their role in creating patent value as well as educate Startups/Corporations and even IP lawyers of an emerging category of design patents in User Experience/User Interface (UX/UI).
For the month of November, we at IxDAHK are delighted to have the participation of Gabriela Kennedy, Partner of Mayer Brown JSM and Head of the Asia IP and TMT group in a fireside chat about the changing landscape of technology and how this will affect IP rights for designers/creators and owners of IP. Gabriela is a prominent Tech and IP lawyer in Asia who has been advising many start-ups in the past 20 years including Alibaba when the company had only 18 employees. Gabriela is based in Hong Kong, and has a broad practice which encompasses intellectual property, media, information technology and telecommunications law.
Don't miss this event to learn about the latest in UX/UI intellectual property and how Blockchain will affect your business and career!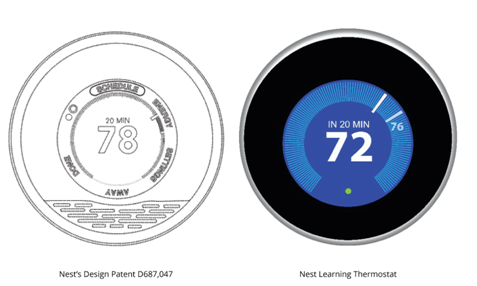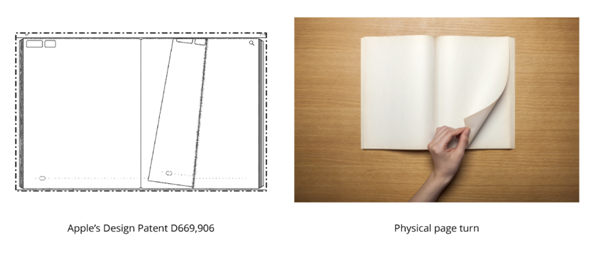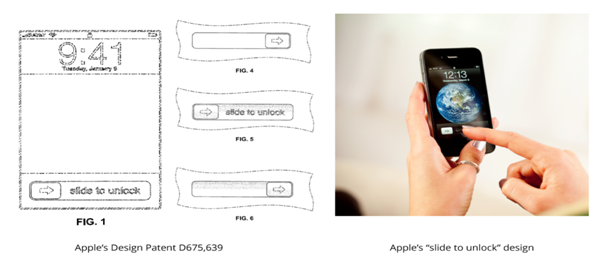 source: Techcrunch
SPEAKER'S BIO
Gabriela Kennedy is a partner of Mayer Brown JSM and head of the Asia IP and TMT group. She is also co-leader of Mayer Brown's global Intellectual Property practice. She is based in Hong Kong, practising intellectual property, media, information technology and telecommunications law. She handles the full spectrum of intellectual property work from litigation to licensing, strategic advice and portfolio management. Gabriela advises extensively on technology and data protection issues in Hong Kong and throughout Asia, particularly in relation to business processing outsourcing, the cross-border transfer of data, data compliance and data breaches. She has handled a number of data breach complaints filed with the Privacy Commissioner in Hong Kong and has conducted in-depth data audits and drafted/devised privacy manuals and procedures for the Asia operations of a number of multi-national companies. On the information technology side, Gabriela's particular expertise includes advising on complex IT transactions and projects, IT outsourcing, cloud-computing, mobile payments, smart card projects, the regulation of encryption technology, software licensing, and disputes stemming from failed IT projects. She has been involved with a number of international organisations in discussions involving standard setting for the cross-border transfer of data and the formulation of strategies to deal with cyber-security.
Gabriela has been involved in a number of high-profile media transactions and litigation including signal piracy litigation during the last three FIFA World Cups on behalf of cable operators and free-to-air licencees, and litigation relating to 'must-carry' and re-transmission rights under the Copyright Ordinance. She has advised collecting societies in relation to licensing deals and disputes involving royalty fees. Gabriela has extensive experience advising on regulatory and transactional telecommunications matters in Asia. She has advised incumbent operators in Asia on the impact of the introduction of regulation and liberalisation of their respective markets and has substantive experience dealing with the anti-competition provisions in the telecoms law in Hong Kong.
Gabriela has been listed in many directories as a leading lawyer in the fields of intellectual property, technology media and telecoms as well as data protection, e-commerce and the Internet and has received a number of client and other awards. A former theoretical linguist Gabriela speaks a number of European languages including English, French, Spanish, Italian, Romanian and Portuguese.
IxDAHK is the Hong Kong local chapter of IxDA Global established since 2006. Our focus is in promoting and serving the interests of an international community of design practitioners, managers, educators, students and anyone interested in the growing fields of:
- Interaction Design
- User Experience Design
- Design Innovation
- User-Centered Innovation
- Design Thinking
- Service Design
Supporting Organisations:
RUNDOWN:
7-7:30pm: Registration + Networking
7:30-7:40pm: IxDAHK Intro
7:40-8:30pm: Fireside Chat
8:30-8:50pm: Q+A
8:50-9pm: Networking
9pm: Wrap up
Language: English
Who should attend:
UX Managers, UX Designers, Startup Founders, IP Lawyers, Recruiters
Note:
By submitting this event registration form, you agree that IxDAHK shares your contact information with our Community Partners. They may send eDMS to you, and you may unsubscribe the eDMs at any time you like.