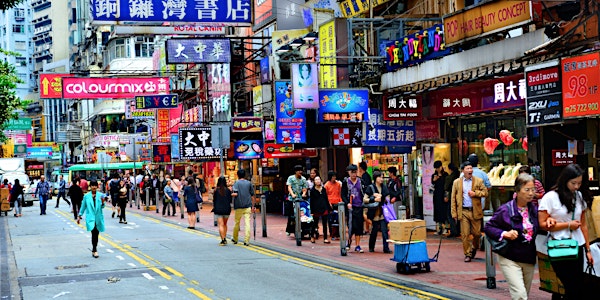 How can I find clients in China? - Panel Discussion | Talk China Business
Panel Discussion and Brainstorm Session - Recognise, approach, research your target Chinese customers (Clients)
About this event
Panel Discussion and Brainstorm Session - Recognise, approach, research your target Chinese customers (Clients)
The number of participants is limited to 20
--------------------
Agenda:
Part 1: 5 mins - Icebreaker
Part 2: 70 mins - Vote on key topics and start panel discussions on selected topics - 65 mins
How do I target my Chinese audience?
How do I get clients on WeChat?
How can I reach Chinese customers?
Where can I get Chinese clients?
What are effective marketing tools to find my clients?
Rules:
A maximum of 20 minutes is allowed for each topic to discuss and then switch to the next topic
If any participants want to add other relevant topic for discussion, you can contact the organiser. We will add your topic into the voting session
Part3: 15 mins - Participants summarise their thoughts and ideas
Rules: The maximum allowed time for summary speeches is 5 minutes
--------------------
Notes:
Meeting Platform: ZOOM
After successful registration, the organiser will review the qualification of participants to avoid any salespersons joining the meeting. After approval, the organiser will send the password of ZOOM meeting ID through email.
Any violence, crime, verbal abuse, racial discrimination and political speechis prohibited
--------------------
Want to know more about promoting your business in China?
Contact us for a FREE initial assessment for your business in the China market.