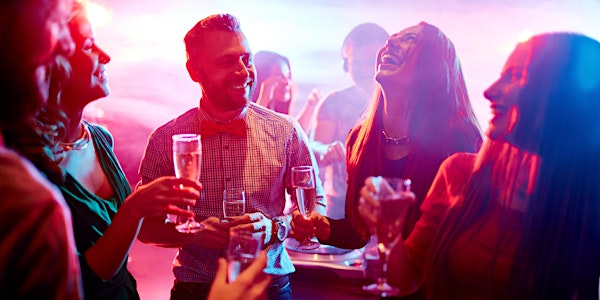 Hong Kong Wine and Music Festival 香港品酒音樂文化節
香港品酒音樂文化節 第二季 - 完美展現意大利葡萄酒的魅力 Hong Kong Wine and Music Festival Season 2- Italian Wine Extravaganza
When and where
Location
南洋酒店 宴會廳 23號 摩理臣山道 灣仔, HKI Hong Kong
Refund Policy
Contact the organiser to request a refund.
About this event
萬眾期待,「香港品酒音樂文化節」再度強勢回歸!結合了美酒佳餚、現場音樂表演 及特色攤位 於一身,20多個酒莊同時登場,提供超過30款葡萄酒,包括獨家「神級水滴系列」及人氣爆燈「初戀酒」 讓賓客細味品嚐!這場聚首800人的美酒音樂盛宴將歷時7小時,讓大家盡情陶醉於葡萄酒、音樂及美食世界之中! 喜歡品酒,美食及懂得享受的你,怎能錯過這場爲你度身訂做的美好時光!
這裏7小時的年度聚會,您可以遊走於不同頂級的紅酒、 清香誘人的意大利白酒、令人一飲傾心的氣泡酒,還有美食、一同品酒的熱鬧環境,吸引更多的人願意到這裏聽聽 Busking 好音樂,加上葡萄酒 的香氣引動, 令活動成為年度最令人期待的城中盛事!
日期:2022年4月23日(星期六)
時間:中午12時至下午7時 12:00 to 19:00
地點:香港南洋酒店宴會廳(灣仔)South Pacific Hotel Ballroom
活動亮點:
20多個酒莊同時登場,提供超過30款葡萄 酒
獨家「神級水滴系列」及人氣「初戀酒」 讓賓客細味品嚐!
讓大家盡情陶醉於葡萄酒、音樂及美食之中
多個意大利品牌同場展示
現場樂隊 - Busking 震撼演出
星級歌手獻唱,聽出耳油
侍酒師帶領多場大師班,教你品酒套路
豐富禮物抽獎 - 贏取全年品酒證 以及其他獎品!
The highly anticipated Hong Kong Wine and Music Festival is back again for a second season! Encompassing wining and dining, live music performances and specialty booths, this event will ensure you 7 hours of non stop fun and enjoyment! Indulge yourself in 30 or more exclusive wine labels which include the coveted Luca Maroni selections and our 'Let's First Love' Wines, along with 800 other wine lovers. For those who cannot resist a good glass of wine, scrumptious nibbles and lofty tunes, Hong Kong April Wine and Music Festival is made for you!
This 7 hour long journey brings you through a vast selection the of finest reds, refreshing whites and tingly bubbles in addition to good food, lively busking music and a great crowd. With all this in play, this is event is expected to be the greatest wine gig everyone is looking forward to!
Date:26th June, 2020(Saturday)
Time:12 Noon to 7PM
Venue:South Pacific Hotel Ballroom
Event Highlights:
20 or more different producers, 30+ different wine labels available to taste
Exclusive Lua Maroni Labels & 'Let's First Love' Sparking Wines
Drink wine and dine well- an in depth wine exploration
Italian luxury and lifestyle brands on display
Live busking music performances
Star studded vocals- music that will blow you away
Sommelier wine masterclasses
Win mega prizes through our lucky draw