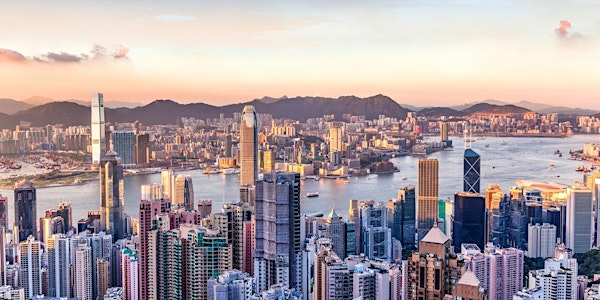 Hong Kong Shared Good Values | Launching Ceremony cum Panel Discussions
Location
Royal Plaza Hotel
L6, Grand Ballroom, Royal Plaza Hotel
193 Prince Edward Road West
Kowloon
Hong Kong
Description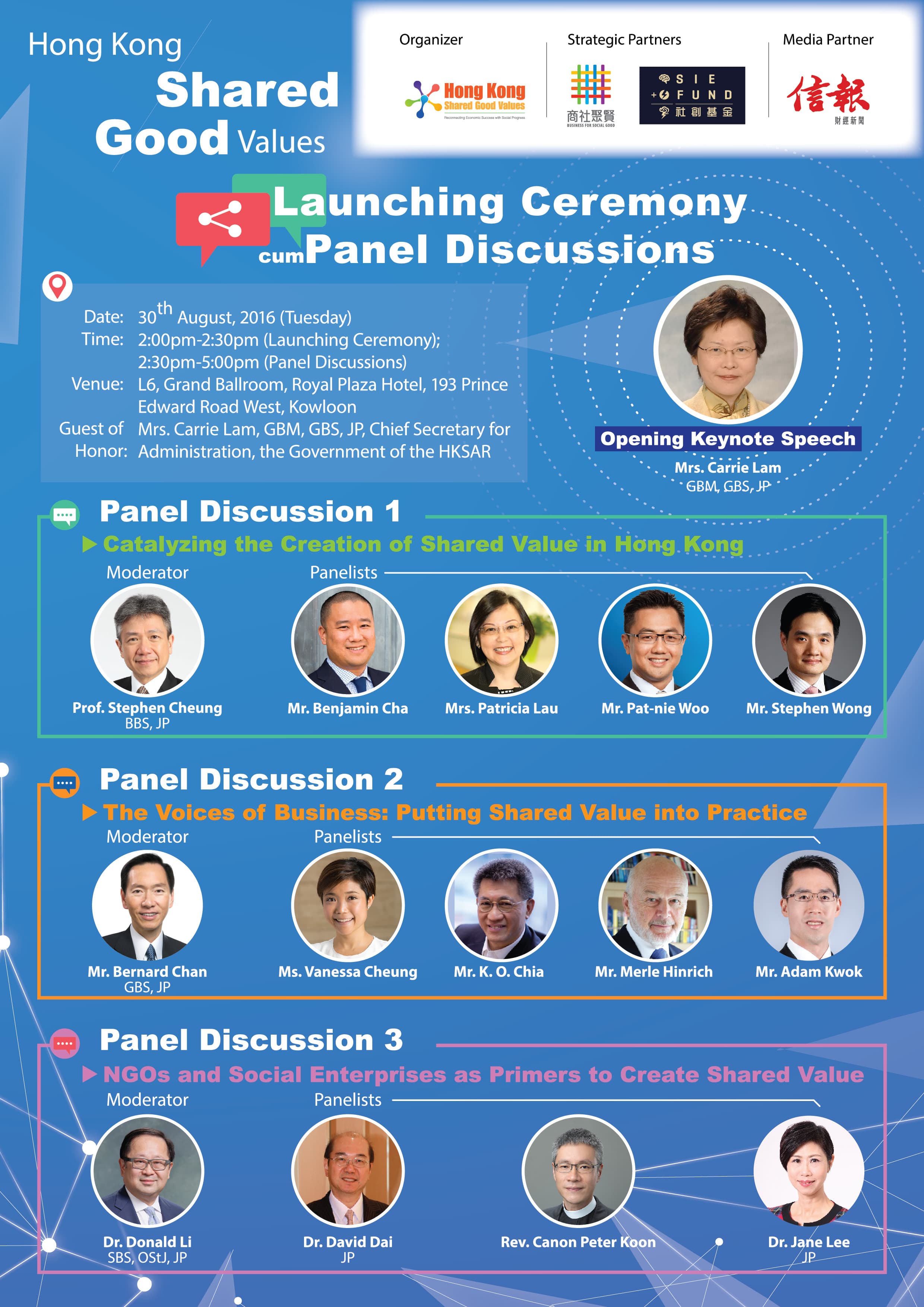 Introducing the "Hong Kong Shared Good Values" (HKSGV) Movement
Hong Kong Shared Good Values (HKSGV) is a movement that seeks to instigate a paradigm shift upon the perception that economic success and social progress are mutually exclusive. Inspired by two Harvard Business School Professors, Porter and Kramer's idea of Creating Shared Value (CSV), HKSGV - together with our strategic partners - will bring the best minds from businesses, academia, social enterprises, NGOs, and the Government to foster innovative ideas and collaborative actions to advance Hong Kong's sustainable socio-economic growth.
Please join us for an informative, thought-provoking, and interactive afternoon of discussion with veterans from multiple sectors of Hong Kong:
Date: Tuesday 30th August, 2016
Time: 2:00pm-2:30pm (Launching Ceremony); 2:30pm-5:00pm (Panel Discussions)
Venue: L6, Grand Ballroom, Royal Plaza Hotel, 193 Prince Edward Road West, Kowloon (Mong Kok MTR Exit B3)
---
About the Panel Discussions
Shared value have been much said and discussed in Hong Kong in the past two to three years, but it seems that not much shared value initiatives are created till date. What is missing, and what needs to be done make theory into practice in Hong Kong? This is the general discussion area for Panel 1: Catalyzing the Creation of Shared Value in Hong Kong.

For Panel Discussion 2: The Voices of Business: Putting Shared Value into Practice, we will exemplify how the top-management and founders of locally/globally renowned companies put the concept of corporate citizenship in context with their businesses. From this basis, we will chart the promising development of next-level sustainability thinking in Hong Kong, which we envision to bloom in the decades to come.
For Panel Discussion 3: NGOs and Social Enterprises as Primers to Create Shared Value, we will explicate the impact of shared value towards the non-profit sector, for shared value advocates businesses to create economic value in a way that also creates societal value by addressing social needs and challenges, which has in effect forms an interesting bricolage that blurs the line between the for-profit and non-profit organizations. With the top managements from Sheng Kung Hui Welfare Council, we will examine how this bricolage could unleash a huge untapped momentum in generating innovative and practical solutions for social challenges of Hong Kong.