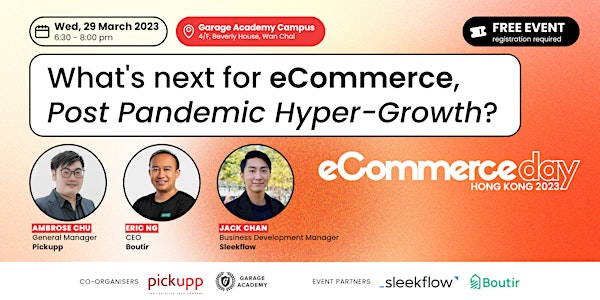 Hong Kong eCommerce Day 2023
Garage Academy is bringing back Hong Kong eCommerce Day! This 2023 edition is supported by Pickupp HK, SleekFlow, and Boutir.
Date and time
Starts on Wednesday, March 29 · 6:30pm HKT
Location
Garage Academy Campus 4/F, Beverly House 93 Lockhart Road Wan Chai, HKI Hong Kong
About this event
1 hour 30 minutes

Mobile eTicket
Hong Kong eCommerce Day 2023
Hong Kong eCommerce day is back for its 6th edition! We're pleased to have support from Pickupp Hong Kong as co-organizers, and SleekFlow and Boutir as event partners.
🚀 What's Next for eCommerce, Post Pandemic Hyper-Growth?
eCommerce businesses experienced record sales over the last 3 years, thanks to pandemic-induced demand. This shift in consumer habits translated into skyrocketing growth rates for online retail, seeing a 55% increase in global online spending.
But as we re-emerge on the other side of the pandemic, this era of effortless hypergrowth is showing clear signs of slowing down.
Pickupp, SleekFlow, and Boutir are here to teach you how to stay on top of it all, maintain growth, and keep ahead of the competition. Join us to hear best practices, emerging trends, and case studies from 3 major players in the Hong Kong eCommerce scene!
🔥 Get ready to ask your burning questions, find expert solutions, and network with others in the eCommerce community!
⭐️ Event Details
📆 Wednesday, March 29th 2023
⏰ 6:30 pm - 8 pm (Doors open at 6:15 for registration)
📍Garage Academy Campus: 4/F, Beverly House, 93 Lockhart Road, Wan Chai
🎫 Free event, registration required
🕑 Rundown
6:30 pm: Event opening & Welcome
6:40 pm: Conversions Through Conversations, Jack Chan, Business Development Manager, SleekFlow
7:00 pm: Overcoming Logistics Challenges in a Post-Pandemic World for Your Business, Ambrose Chu, General Manager, Pickupp
7:20 pm: Why Video Commerce is the Future of Online Retail in 2023, Eric Ng, CEO, Boutir
7:40 pm: Open floor Q&A
7:50 pm: Get Networking!
Business Development Manager, Sleekflow
Jack is the Business Development Manager of SleekFlow. In just 1.5 years, he developed relationships with customers across multiple verticals (luxury retail, fashion, healthcare, education), leading to over HK$ 2 million in product and service sales.
Formerly the regional market launcher at one of Asia's leading event platforms, Jack is an excellent speaker with extensive experience interpreting complex concepts and explaining new ideas to non-experts.
He represented SleekFlow in The Voice of Hong Kong Retail pitching competition organised by the Hong Kong Retail Management Association and won the Retail Tech Silver Award.
General Manager, Pickupp
Ambrose Chu is the General Manager of Pickupp Hong Kong and a founding team member of the company.
With a Bachelor of Science in Aeronautical Science from Embry-Riddle Aeronautical University in USA, Ambrose started his career as a pilot before making the switch to the startup world in 2016.
At Pickupp, Ambrose plays a critical role in the growth and development of the company, establishing Pickupp as a leading logistics player through his expertise and dedication. Under his leadership, Pickupp achieved positive annual growth despite the challenging COVID-19 environment and helped business owners tackle logistics pain points with Pickupp's customer-centric service and innovative technology.
CEO, Boutir
Eric Ng is the co-founder and CEO of Boutir. As an entrepreneur born and raised in Hong Kong, he obtained a Master of Philosophy (Computer Science) in The Chinese University of Hong Kong and started to work at Yahoo as a Search Engineer.
In 2011, he left the position at Yahoo and founded Red Soldier Limited. RedSo is a 30+ people solution company with solid experience in both design and engineering. Also, it is the first Google Cloud Platform Partner in Hong Kong and we are expert in building scalable and reliable systems.
In 2015, he founded Boutir by winning Angel Hack competition. Boutir is a one-stop video-centric online business platform, on which merchants can handle shop opening, daily operation, video shooting and even product-selling livestreams. It's also a phygital platform that helps shop owners bring physical shopping experience and a human touch to their online shops.
🛒 About Hong Kong eCommerce Day
Started in 2018, eCommerce day is an annual meetup that brings together the biggest players in the eCommerce ecosystem.
We aim to deliver the best knowledge, strategies, and solutions on how to grow your eCommerce business. Hear the latest trends in sales strategies, digital marketing, payment, and logistics solutions.
🤝 About the Co-Organizers
Garage Academy is the programming initiative within Garage Society, a coworking space operator with 5 locations across Hong Kong Island.
We activate our spaces to bring ideas and opportunities together through experiential events. Garage Academy's curated programme of talks, workshops, and webinars are designed to connect the community, spark curiosity, and catalyze change
Here at Pickupp, we believe that the future of logistics is data-driven. Our purpose is to redefine logistics and empower businesses to scale with transparent customer-centric service and technology.
Founded in 2016, the company has operations in Hong Kong, Singapore, Malaysia and Taiwan. Since launching, Pickupp has provided logistics support to over 10,000 businesses spanning from MNCs and logistics giants to retail and e-commerce SMEs in Singapore.
Pickupp provides flexible, tech-driven logistics solutions that enable businesses of all sizes to scale and thrive. Through highly optimized batching and chaining technology that increases delivery efficiency, customers can book a delivery anytime without sacrificing speed and cost, while real-time GPS tracking provides end-to-end transparency.
🤝 About the Supporting Partners
With our omnichannel social commerce platform, SleekFlow empowers the future of social and commerce. Transform the way of business by merging chat and sales and building an unstoppable ecosystem of chat commerce.
Our platform enables a comprehensive customer journey across SMS, live chat, and major social and messaging services like WhatsApp, Facebook, Instagram, or whatever your clients prefer. Streamlining the whole commerce process with social and sales all in one to breakthrough your sales growth limits.
Boutir brings you to the new era of phygital. Provide physical shopping experience in your online shop and sell with videos and livestreams. An online shop with a human touch means more sales! More than 140k merchants are enjoying the benefits of video commerce on Boutir now!
Run livestreams that sell! Tell your product stories with livestreams like a shop assistant, and real-time interaction results in enhanced persuasiveness and shopping desire. "Buy" button in your livestream streamlines the shopping process.
Agenda
6:30 PM
Event Opening & Welcome
6:40 PM
Leveraging Social Media to Boost Sales Conversions & Customer Retention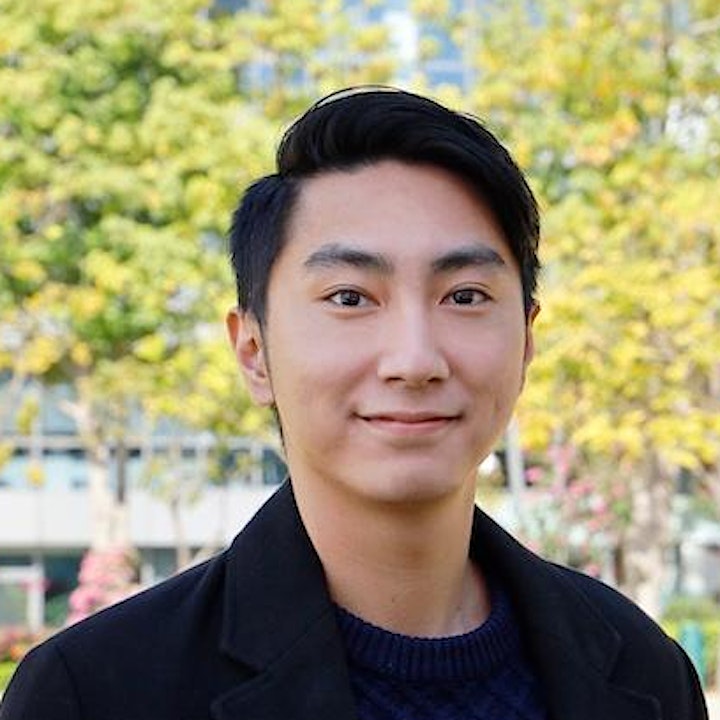 Jack Chan, Business Development Manager, Sleekflow
7:00 PM
Overcoming Logistics Challenges in a Post-Pandemic World for Your Business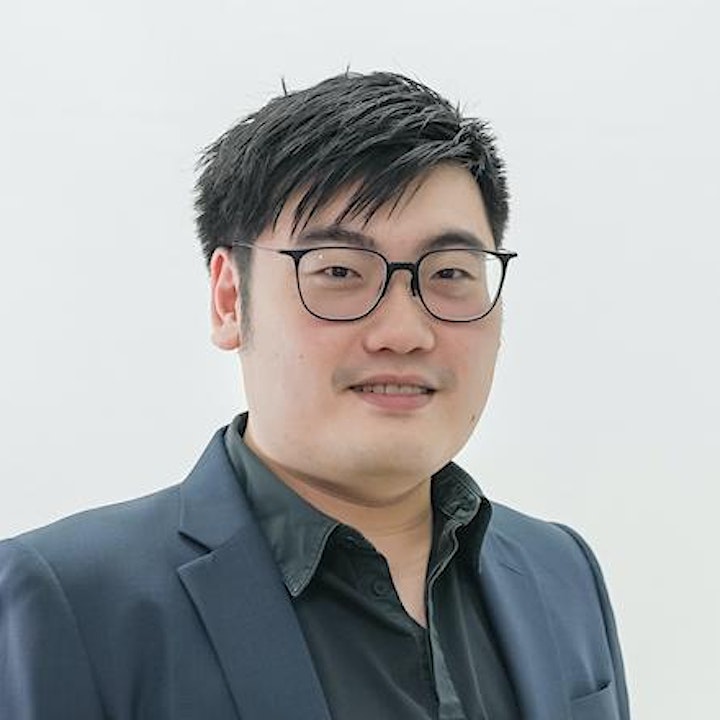 Ambrose Chu, General Manager, Pickupp
7:20 PM
Why Video Commerce is the Future of Online Retail in 2023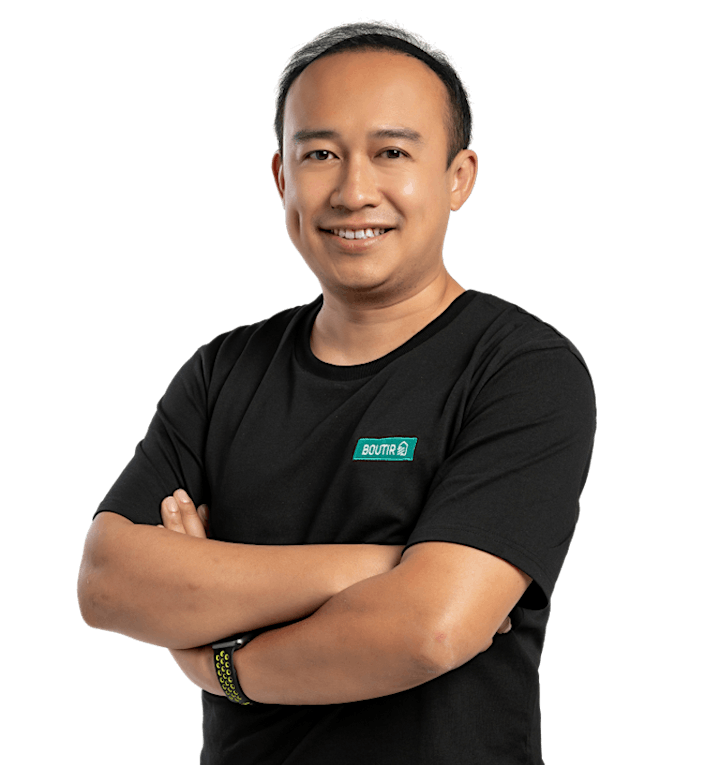 Eric Ng, CEO, Boutir
About the organizer
At Garage Academy, we help bring ideas and opportunities together through inspiring events. Our talks, workshops and webinars are designed to spark curiosity, shine a light on inspirational stories, and catalyze change.
Want to host an event with us? Drop us an email at hk.academy@thegaragesociety.com