Description
About the Talk
Setting up and maintaining a Hong Kong company is not as easy as it may seem. A certain level of understanding is required to ensure things run smoothly.
LCCS and Manulife are partnering to hold this special seminar to raise awareness about the responsibilities involved in setting up and maintaining a Hong Kong company. The final aim is to equip existing and upcoming entrepreneurs with the knowledge they need to save effort, time, and money better spent on developing their business.
Event details:
Date: Mon 24 June
Time: 13:30-15:00
Venue: The Forge, 10/F, Campfire Causeway Bay
Fee: FREE


---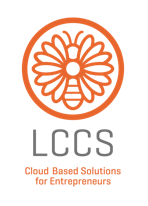 About the Speaker:
Desiree is the Sales and Marketing Manager at LCCS, a corporate services provider that also offers a full range of cloud-based solutions for entrepreneurs. Aside from her three years' experience in corporate services as part of the LCCS team, her keen interest in startups and experience working as a Paralegal in Hong Kong for six years prior enable her to cater well to entrepreneurs interested in setting up locally and to help steadily grow LCCS's customer base.
About LCCS
LCCS is a quality and affordable corporate services and solutions provider for startups online. LCCS ensures all processes are handled correctly, so entrepreneurs can focus on growing their company. Legally set up, maintain and manage a company from anywhere, from any device with confidence with LCCS.

About the Speaker:
Carmen Lam is a Wealth Management Manager in Manulife, one of the top-tier providers of financial services in HK 2019 MDRT. She is 2019 IDA qualified, enrolled in the Manulife CEO Program, winner of cases championship in 2018, and a specialist in Employer MPF cases.
About Manulife:
Manulife has been in Hong Kong for over 110 years and it has had experience in managing pension schemes for over 80 years. It is the most experienced pension scheme provider in Hong Kong and is leading the number one market share of MPF providers in Hong Kong.