Hong Kong AI Forum on Language Technology

Friday, October 26, 2018 from 1:30 PM to 5:30 PM (HKT)
Event Details
Join Hong Kong and international AI leaders to explore the latest research and developments in natural language processing and semantic analysis. Especially in the context of China's increasing global importance, these technologies have the potential to transform business, media, medicine, finance, education and many other sectors. Presentations from Professor Tom Griffiths of Princeton University and the University of California, Berkeley and other AI experts will be matched with a panel discussion on the opportunities and challenges of commercialisation and application. Don't miss this opportunity to hear from academic and private sector authorities on AI, and to network with your peers.
香港首屆人工智能與語言科技論壇由 慧科AI實驗室 (Wisers AI Lab) 與 香港人工智能與機器人學會 (HKASIR) 於10月26日,假香港銅鑼灣柏寧酒店聯辦,特邀國際及本港知名專家學者分享語言科技領域的最新研發成果,其中包括亞馬遜 (Amazon) AI 暢銷書作者、普林斯頓大學計算認知科學實驗室主管Tom Griffiths教授,與一眾資深業內嘉賓講師共同探討其在各行業應用方面所面臨的機遇和挑戰。
「網絡上每時每刻都在產生海量的資訊,且數據量持續增長,企業和機構需要快速,全面,精準地關聯分析各種內部外部數據,實現基於大數據的智能決策。這推動了新一波的技術創新和應用,其中,自然語言處理及語音,語義識別技術佔有舉足輕重的地位及廣泛的應用前景」,慧科訊業AI實驗室創始人何超博士指出,「此論壇為香港各界對AI感興趣的技術從業者和商業領袖,提供了一個了解最新AI語言分析技術發展動向及應用前景和挑戰的機會。」
Details: 
Date: 26 Oct 2018 (Friday)
Time: 13:30 - 17:30
Venue: Room 2-5, 27/F, The Park Lane Hong Kong

Address: 310 Gloucester Road, Causeway Bay, Hong Kong

Language: English 
Agenda
13:30 - 13:45
Registration
13:45 - 13:55
Welcome & Introduction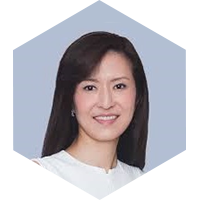 - CEO of Wisers Information Limited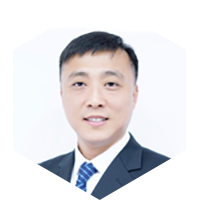 Dr. Qifeng Liu
- Executive Vice Chairman and General Secretary, Hong Kong Society of AI and Robotics
- Chairman of AI Committee, Hong Kong Smart City Consortium
- Member of AI Expert Committee, Hong Kong Computer Society 
13:55 - 14:40
Keynote: Meta Learning & Meta Reasoning 學會學習、學會推理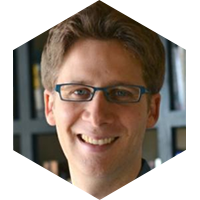 - Director of Computational Cognitive Science Lab, Princeton University
- Director of Institute of Cognitive and Brain Sciences, University of California, Berkeley
- Key Contributor to Probabilistic Topic Modelling theory
- "10 to Watch in AI", IEEE Intelligent Systems magazine
- Fellow of John Simon Guggenheim Memorial Foundation
- Fellow of Association for Psychological Science
- Amazon AI Top Selling Book Author (More)
14:40 - 15:25
Keynote: AI for Media Intelligence 人工智能為媒體數據賦能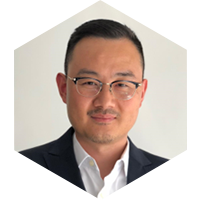 - Founder & Director of Wisers AI Lab
- Inventor of the World's No.1 Commercialised Automated Banknote Validation Technology
- Co-author of the RSDE sparse density estimation machine learning algorithm
- Inventor of 40+ international patents
- Senior Member of IEEE and CCF
15:25 - 15:40
Break

15:40 - 16:25
Keynote: AI in Machine Listening and Speaking for Learning and Wellbeing 懂聽懂說的人工智能如何改善人類的學習及生活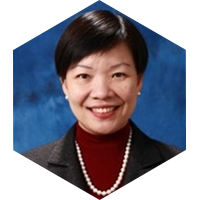 - "Patrick Huen Wing Ming Professor" of Systems Engineering & Engineering Management,
  The Chinese University of Hong Kong
- Director of CUHK MOE-Microsoft Key Laboratory for Human-Centric Computing and
  Interface Technologies
- Co-Director of CUHK Stanley Ho Big Data Decision Analytics Research Centre
- Steering Committee Member of CCF Speech, Dialog & Hearing Professional Working Group
- Former Editor-in-Chief of IEEE Transactions on Audio, Speech and Language Processing
16:25 - 17:00
Panel Discussion: The Opportunities and Challenges of Language Technology & Its Commercialisation 人工智能語言語義分析技術發展及應用所面臨的機遇與挑戰

17:00 - 17:30
Networking
Registration: 
Free admission. 
Registration required at https://www.eventbrite.hk/e/hong-kong-ai-forum-on-language-technology-registration-51051837420. 
Successful registration will receive a confirmation email.  
Sponsor: 

Supported by: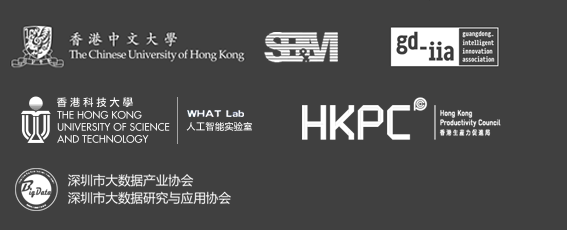 If you have any further queries, please do not hesitate to contact us at nickli@wisers.com.
When & Where

27/F, The Park Lane Hong Kong
310 Gloucester Road
Causeway Bay
Hong Kong SAR China

Friday, October 26, 2018 from 1:30 PM to 5:30 PM (HKT)
Add to my calendar
Organizer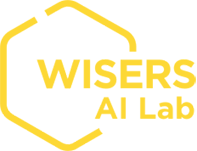 Wisers AI Lab
Established in Hong Kong in July 2014, Wisers AI Lab is dedicated to the research and development of innovative AI technologies for addressing challenges in automated analysis and mining of diversified, real-world, open-domain and cross-media big data. 
Hong Kong Society of Artificial Intelligence and Robotics (HKSAIR)
Hong Kong Society of Artificial Intelligence and Robotics (HK-SAIR) is a non-profit organization focus on Artificial Intelligence and Robotics (AIR) research and the AIR industry development.