HKIBIM Building Information Modelling (BIM) Networking Seminar

Thursday, 5 September 2013 from 19:00 to 20:30 (HKT)
Event Details
HKIBIM Networking Seminar
This HKIBIM networking Seminar provides the opportunity for all attendees to interact with the speaker and the BIM community.

Members, non-members, BIMers, Non-BIMers are all welcome!

Light refreshments will be served.

Space is limited. To reserve your seat, please register for a free tickets.
Guest Speaker: Mr. Tomo Cerovšek
CE Department Vice Head, University of Ljubljana
CEO & founder of Ljubljana University Incubator spin-off CERTUS, Slovenia
Authorized vintoCON Consultant
Tomo CEROVŠEK, Ph.D. is a Vice Head of Department of Civil Engineering at the University of Ljubljana, Slovenia. He works as a Professor in engineering communication, descriptive geometry, digital design, process modelling, concurrent engineering and BIM. As an author he has published several papers on BIM, his Framework for BIM Technological development at Advanced Engineering Informatics, is the most downloaded paper at publisher's respective journal for the last two years.

Dr. CEROVŠEK is also the CEO and founder of Ljubljana University Incubator's technology transfer spin-off CERTUS, Reliable Systems for Integrated Engineering and Facility Management, l.t.d. focusing on BIM applications and consultancy delivering leading edge model based methodologies to the field on new large scale building projects, technological projects and FM. His incremental technology transfer through real-world BIM pilot projects demonstrates the best practices to the investors, AEC practitioners, and contractors with proven gains in quality, time and cost reduction.

His professional and research interests include project communication and information systems, 5D BIM, integrated practices, generative structures and the use of BIM Lifecycle, from Sustainable Design to Facility Management. He has participated in several EU projects as lead researcher and technical coordinator. He is a member of IEEE, CIB and technical committee for standardisation.

Mr. CEROVŠEK is appointed by vintoCON as its Authorized Int'l Consultant for supporting vintoCON's BIM based CAFM/CMMS solutions.
Seminar title:
Building Information Modelling for Facilities Management
- The path to the benefits of BIM for FM
Main topics:
• What is the total BIM Lifecycle (From As-Designed to As-Managed BIM)
• How to make use of BIM for FM (The path to the benefits of BIM for FM)
• How to implement standards with BIM FM (Key Performance Indicators)
• What are the state-of-the-art FM features (archifm.net - Integrated BIM FM SaaS)
• How does vintoCON's BIM FM work in practice (Case studies: Hospital & University)
Presentation Overview:
What is the total BIM Lifecycle (From As-Designed to As-Managed BIM)
Understand the potential of building information models (BIM) – which are developed by architects and engineers for the design, analysis, visualizations and documentation during pre-construction, construction and post-construction phases. As construction project evolves the BIM content is changing. The changes in post-costruction that support and result from Facility Management (FM) should be stored in As-Managed BIM that extends As-Built BIM to make use of BIM FM Systems.
How to make use of BIM for FM (The path to the benefits of BIM for FM)
Implement BIM FM system that enables a complete overview of plots, buildings, stories, spaces and building systems, along with daily operational data. An overview of major steps to a successful implementation of BIM FM systems shall be given, covering: planning, design, implementation and support. The benefits that shall be addressed are: improved information access, transparency and facility condition, lower costs of ownership and environmental impacts.
How to implement standards with BIM FM (Key Performance Indicators)
Make use of BIM FM Systems to deploy European standard for facility management EN 15221 on all three levels: (1) Strategic, (2) Tactical and (3) Operational sustainable FM. Key indicators include operational costs, preventive, corrective and breakdown maintenance, facility condition along with reduced use of materials, impacts on the environment, including sustainability indicators: energy and water consumptions, CO2 footprint and use of chemicals.
What are the state-of-the-art FM features (Integrated BIM FM SaaS)
Envision BIM FM SaaS centralized repository of documentation, advanced model based support for maintenance planning, breakdown reporting, task and work-order management, along with supply chain management and diaries with complete control of information - linked to locations in the BIM. BIM FM integrates BIM and databases, which together, enable integrated planning, maintenance, reporting and reduction of total cost of ownership of buildings. Advanced BIM FM features that must be provided, are: model based space management, tenant management, move management, reporting with technical management and technological maintenance of systems and installations.
How does BIM FM work in practice (Case studies: Hospital & University)
Get familiar with large scale case-studies: a Hospital project and University Project with over 300 buildings. The presentation will provide an overview of the working systems, details on the developed BIM libraries, integration issues and practical implications.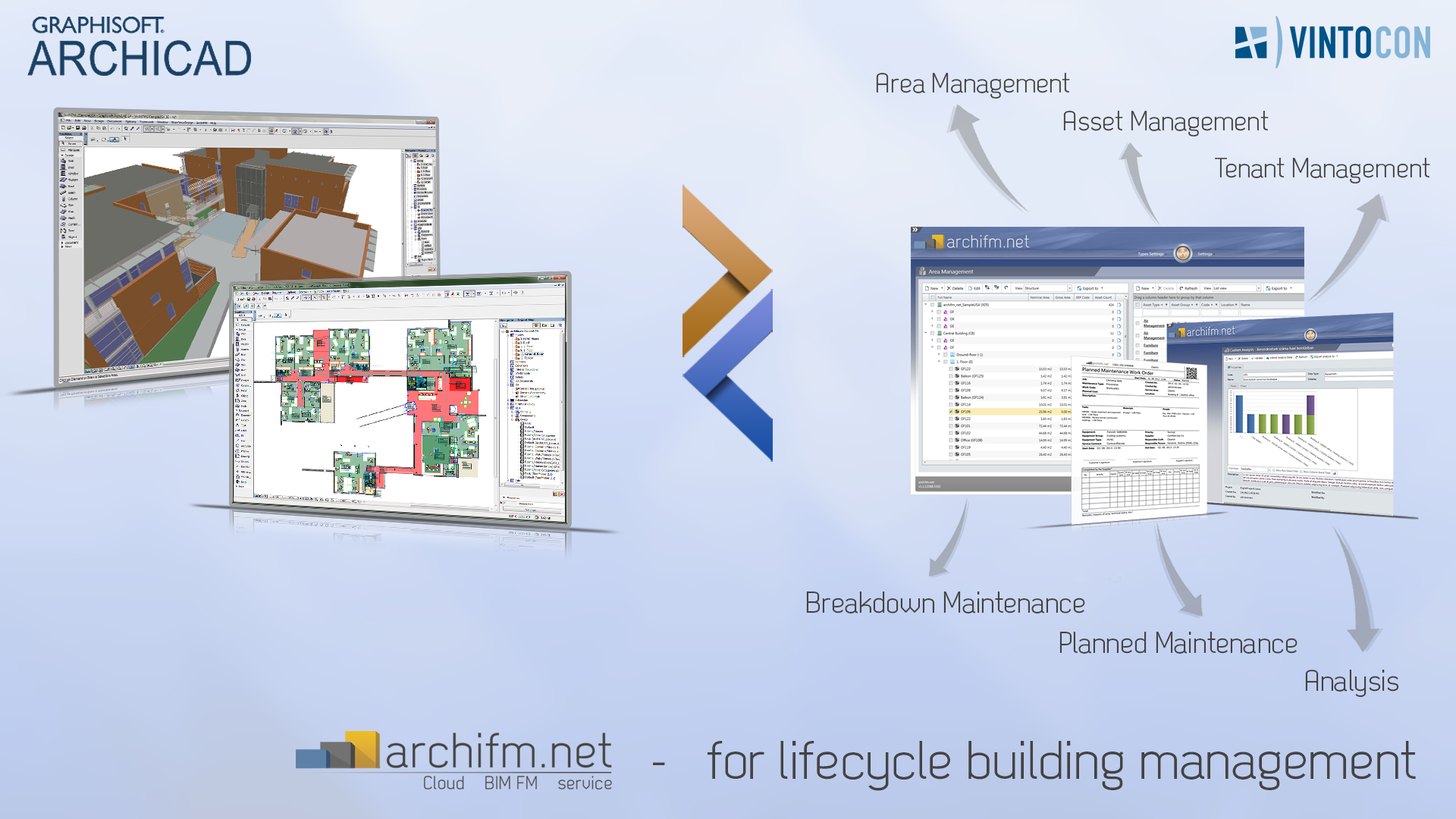 Notes to registrants
The veneue at full capacity seats approximately 130 participates;
Tickets are distributed on a first-come-first-served basis.
Attendance certificates will NOT be provided.
Important notice on use of personal data
By submitting your registration, you agree to the use of your contact information (including your name, email and name of organization) by HKIBIM to process your request for registration, compilation of statistics, notify you of news updates or future events of HKIBIM.

If you no longer wish to receive our communications at any time, please email to us at info@hkibim.org.  In the email, please state your name indicate "Opt-out from receiving HKIBIM's direct-marketing information" in your email subject. HKIBIM will act on the request within 14 days of its receipt.  No fee will be charged for this arrangement.
FAQs
What are my parking options getting to the event?
The nearest carpark is Guardian House Car Park
Where can I contact the organiser with any questions?
For any enquires, please cotact us at: info@hkibim.org
Do I have to bring my printed ticket to the event?
There is no need for paper ticket or to print the confirmation email. We will have name tags or guest list at the door.
When & Where

Lecture Theatre LT-02, G/F, IVE (Morrison Hill)
6 Oi Kwan Road
Wan Chai
Hong Kong SAR China

Thursday, 5 September 2013 from 19:00 to 20:30 (HKT)
Add to my calendar
Organiser
Website: http://www.hkibim.org/
Hong Kong Institute of Building Information Modelling (HKIBIM) was established in Jan 2009. 

The objects of the Institute are: 
To uphold and advance the standard of competence for the profession

To promote the interests and recognition of its members within the industry and community; 
The Institute works on the behalf of its members: 
To promote and advance the general education, understanding, appreciation and interest of and in building information modelling management; 

To foster general awareness, understanding and concerted efforts in the community towards the advancement of the Objects and the issues thereof; 

To establish and advance standards of building information management practice in the industry. 

To establish links with relevant institutes of tertiary education, Government Bureaus/Departments, Statutory bodies and other organizations; 

To research, facilitate and promote the means of better management of building information for improving communication, co-ordination, management, productivity, delivery time, cost, and quality throughout the whole building life cycle; 

To provide guidance on careers in building information management profession.