HKCS Enterprise Architecture SIG Half Day Seminar: Enterprise Architecture - Real-World Experience Sharing 2015
When and where
Location
6/F., Happy Valley Stands, Happy Valley Racecourse Hong Kong
Description
HKCS Enterprise Architecture SIG Half Day Seminar:
Enterprise Architecture - Real-World Experience Sharing 2015
(15 December 2015)
One Of The Largest Enterprise Architecture Seminars in Hong Kong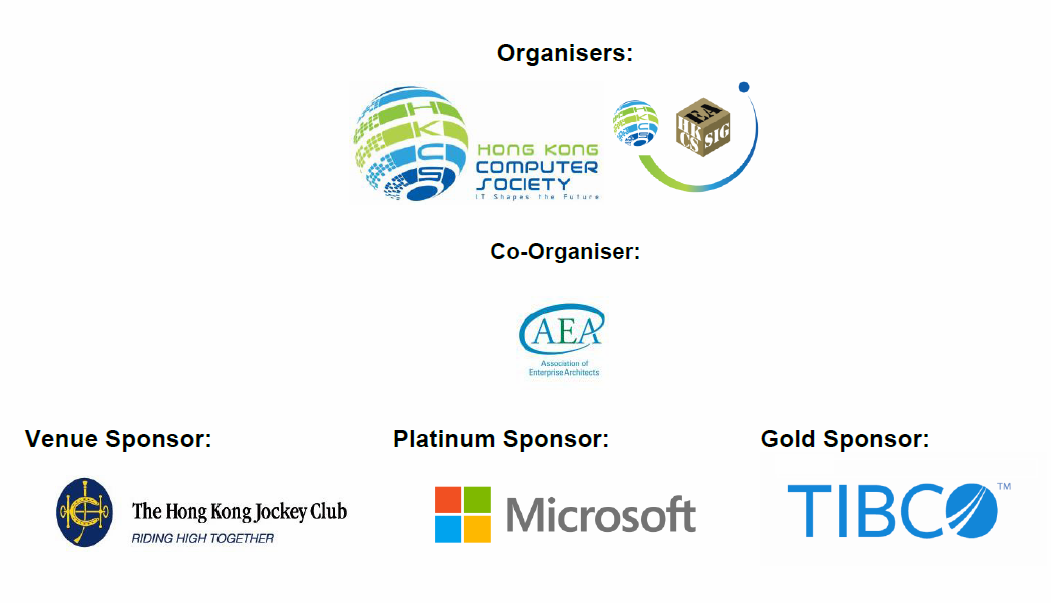 Event Details:
Date:
15 December 2015 (Tuesday)
Time:
1:30pm - 6:00pm (Registration starts at 1:30pm)
Venue:
6/F Happy Valley Stands, Happy Valley Racecourse (Map)
Fee:
HK$50 for:
HKCS Member (D. Fellow / Fellow / Full / Associate / Student)

Members of Association of Enterprise Architects, Hong Kong Chapter (AEA-HK)
HK$100 for:
HK$150 for:
Target Audience:
HKCS: EASIG or interested members

IT managers and architects

Association of Enterprise Architects (AEA) members
Language:
English
Introduction
Enterprise architecture (EA) is recognized as a discipline that translates business strategy into implementation of changes in an organization with support of information technology (IT). Many organizations have started to develop their EA capabilities in hope of more effectively utilizing IT resources to deliver business values. Different IT standards organizations have developed various EA frameworks. However, many enterprise architects and IT practitioners think that these frameworks are too abstract to follow, or the added business values cannot justify the EA implementation overheads. Therefore, real-world practices and experience are as important as these EA frameworks in helping enterprise architects create business values from EA.
In this seminar, several experienced IT architecture leaders in major organizations will discuss their journeys in developing EA capabilities to reap business benefits. They will cover not only the best practices but also the challenges and lessons learnt. They will also share their vision on the roles of EA in business and IT. Most of all, this event is an invaluable opportunity for us to network with the speakers and other IT architects to exchange knowledge and share experience.
Agenda:
Time
Detail
Speaker
1:30pm - 2:00pm
Registration and Networking
2:00pm - 2:05pm
Opening Speech
Mr. Charles Mok, JP
Member (ITFC), Legislative Council, The HKSAR
2:05pm - 2:15pm
Welcome and Introduction
Mr. Allen Brown
Interim CEO, Association of Enterprise Architects
2:15pm – 2:45pm
"Cathay Pacific's journey to cloud" (TBC)
Mr. Nick Laqua
Enterprise Architecture Lead, Cathay Pacific Airways
2:45pm - 3:15pm
"IT4IT Reference Architecture"
Dr. Bob Chu
Senior EA Consultant, Huawei
3:15pm – 3:45pm
"Can elephants dance?"
Mr. Joe Lee
Senior Lead Solution Architect, HSBC
3:45pm - 4:15pm
Tea Break
Welcome to join the "Ask the Expert" Session at Microsoft's table
Host: Davide Benvegnù

4:15pm - 4:45pm
"HKJC Architecture for Building Big Data"
Mr. Mark Carr
Chief Architect, The Hong Kong Jockey Club
4:45pm - 5:15pm
"Leveraging Enterprise Architecture as Catalyst of Change"
Mr. Francis Chui
Application Strategy and Architecture Manager, CLP Power Hong Kong Ltd
5:15pm – 5:45pm
Panel Discussion:
Challenges on adopting EA in your organisation
Dr. C K Wong, MH (Moderator)
Advisor of EASIG
Ms. Yuki Hon
Senior Technical Evangelist, Microsoft Hong Kong
Ms. Teresa Leung
System Architect, MTR Corporation Limited
Mr. Allen Brown
Interim CEO, Association of Enterprise Architects
Mr. Mark Carr
Chief Architect, The Hong Kong Jockey Club
Dr. Bob Chu
Senior Consultant, Huawei
5:45pm – 6:00pm
Closing Remarks
Mr. Dave Chen
Chairperson of EASIG & AEA-HK
Speakers' Profile: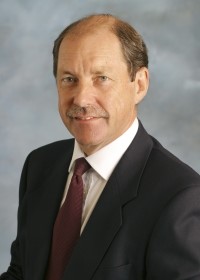 Mr. Allen Brown
Interim CEO
Association of Enterprise Architects
Allen Brown is Interim CEO of the Association of Enterprise Architects (AEA), a professional association of more than 50,000 members world-wide, that works to grow the capabilities of and increase demand for Business Architects, Solution Architects and all other disciplines of Enterprise Architecture by advancing professional excellence. After 17 years as President and CEO of The Open Group, Allen has recently stepped down to pursue other interests. Prior to his time with The Open Group, Allen consulted with organisations in the start-up, turn-around or growth phases of their lives.

Allen is TOGAF®9 Certified, a Fellow of the Chartered Association of Certified Accountants and holds an MBA from London Business School.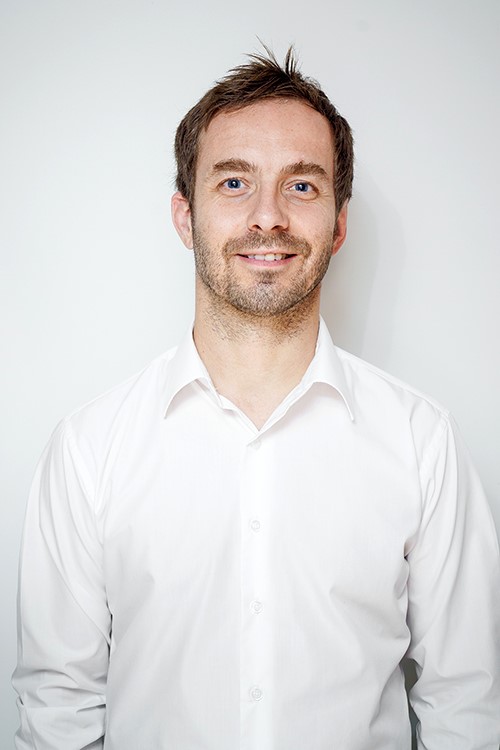 Mr. Nick Laqua
Enterprise Architecture Lead
Cathay Pacific Airways
Nick Laqua is Enterprise Architecture Lead at Cathay Pacific Airways driving the technology strategy and ensuring that it meets the evolving needs of the company's customers and employees. His focus is the transformation of Cathay Pacific into a digital enterprise, fueled by technology disruptions such as Cloud, Big Data, Mobile as well as new "ways of working" such as Agile and DevOps and its impact on culture and organization.
Mr. Laqua holds a Master in Information Systems from Dresden University of Technology and has worked in IT strategy, transformation and enterprise architecture roles in Europe, US and Australia before coming to Asia.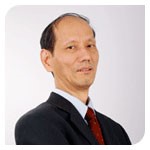 Dr. Bob Chu
Senior Consultant
Huawei
Dr. Chu is currently working as an Enterprise Architecture consultant of a global fortune 500 Information and Communication Technology(ICT)company. The work assignment is to integrate and govern the business architecture and the IT architecture of the Customer Relationship Management (CRM) related business processes such as Integrated Product Development (IPD) and Marketing to Lead (MTL).
He previously worked as the Chief Enterprise Architect of Kingdee Research Institute and was also the secretary general of the Kingdee International Software Group Architecture Review Board. His duty includes Product Architecture Review for all Kingdee product lines like SOA and Cloud middleware, Accounting and Inventory SaaS (Software as a Service), Enterprise Resource Planning (ERP) SaaS, and traditional ERP products for small, medium and large companies, and social relationship management software.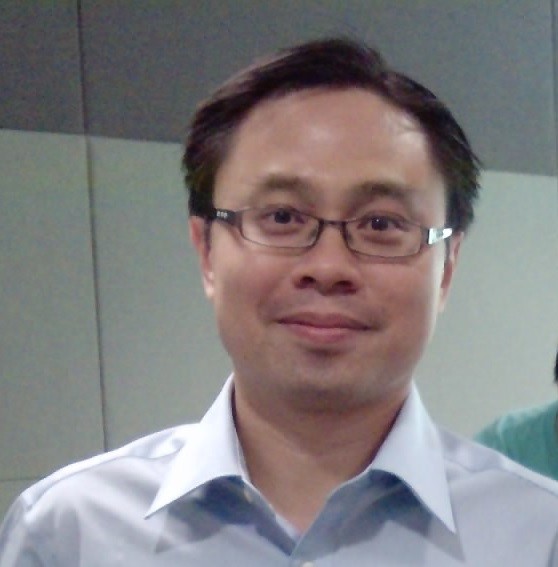 Mr. Joe Lee
Senior Lead Solution Architect
HSBC
Joe Lee, Senior Lead Solution Architect, HSBC, has 18 years of experience in the IT industry. He has led many initiatives to apply emerging technologies to help deliver changes in multiple lines of businesses. He will share how changes in the banking industry translate to IT challenges and how the enterprise architecture team has helped transforming the bank.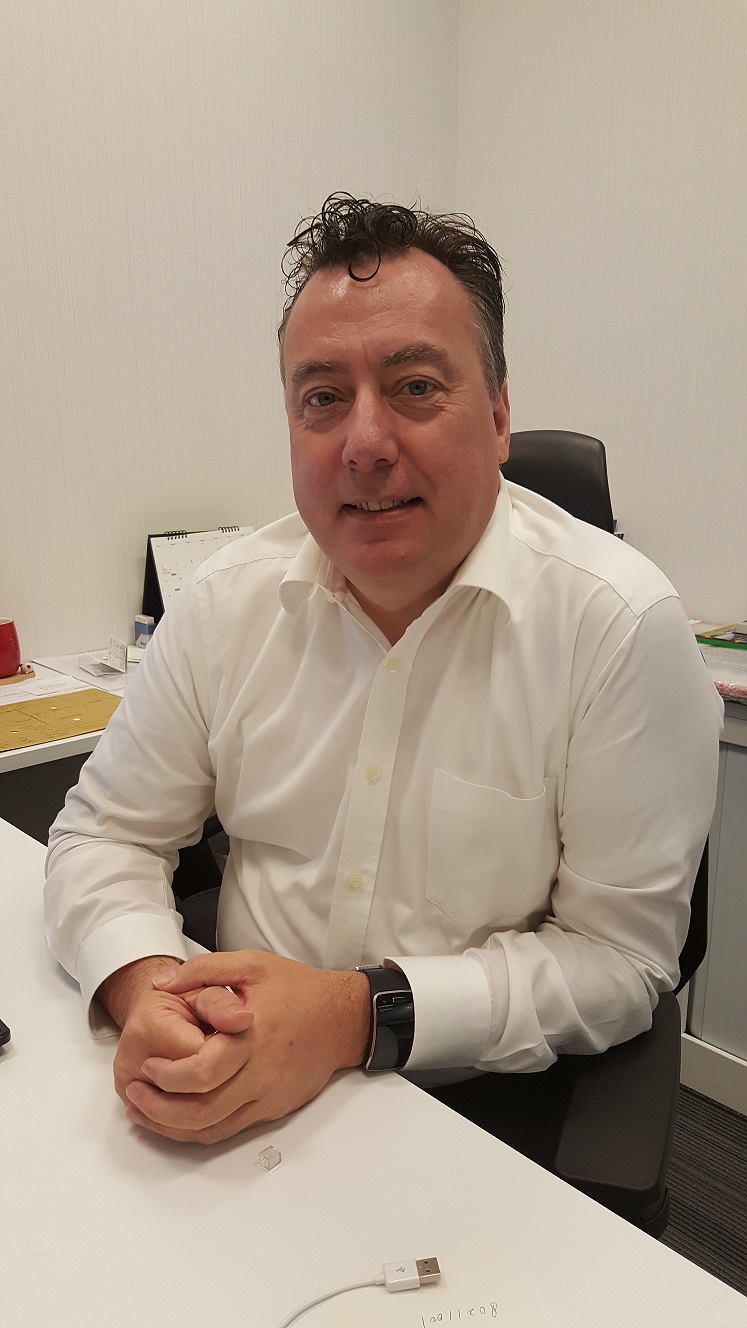 Mr. Mark Carr
Chief Architect
The Hong Kong Jockey Club
Mark is the Chief Architect of the Hong Kong Jockey Club. In this role he is the author and custodian of the HKJC Reference Architecture; responsible for overseeing the Club's transformation road-maps and provides innovation to assist the Club to realize its vision; to be a world leader in the provision of horse racing, sporting and betting entertainment, and Hong Kong's premier charity and community benefactor.
To realize the vision, Mark collaborates closely with stakeholders (leadership and subject matter experts) across both organization and technology "silos", to provide a holistic view. The holistic view describes the Architecture in the terms of processes, information, application and technology domains, and the inter-relationships between them. Thus enabling Business and IT strategies to align; drive each other; and manage the evolvement of the Architecture in a strategic manner.
Mark is an IT veteran with over 25 years' experience, 18 of which in an architectural role. His diverse experience covers business verticals such as: football; law enforcement; utility provision; aircraft design; and finance, usually in a global lead capacity.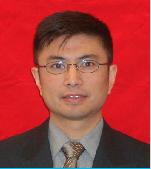 Mr. Francis Chui
Application Strategy and Architecture Manager
CLP Power Hong Kong Ltd
Francis Chui is the Application Strategy and Architecture Manager at CLP, responsible for business technology research and innovation, strategic planning for business applications, and the development of Enterprise Architecture practices within the organization.
With his experience in the utility industry as well as Enterprise Architecture knowledge, Francis provides thought leadership to help guide business and IT to invest in solutions that meet their needs whilst balancing the broader organization obligations of IT governance as well as leveraging strategic technologies to extract the greatest value from investments already made.
Francis has more than 25 years of IT experience and of those, 14 years were in the Utility industry. Moreover, being an IT consultant for 10 years, Francis provided consultation to various corporations in USA, China, Hong Kong, and Taiwan.
Moderator's Profile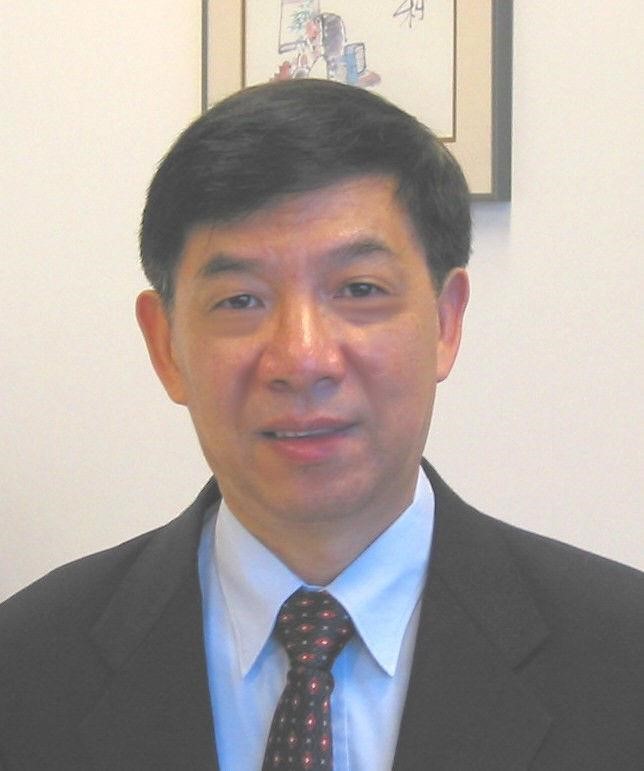 Dr. C K Wong, MH
Advisor of EASIG
Hong Kong Computer Society
Dr. Wong is the founders of the iASPEC Technologies Group. The Group operates a number of software companies in Hong Kong, Mainland China and the United States since 1988.
Dr. Wong is committed to the development of a strong information industry in the region. He is a Distinguished Fellow of the Hong Kong Computer Society. He has served as members of the University Grants Counsel, the Research Grants Council, the Advisory Committee on Technologies for the Hong Kong Commissioner of Privacy and Personal Data; member of Vetting Committee on ICT projects for the Innovation and Technology Commission; members in the Advisory Committees of various faculties and departments of the Chinese University, the University of Science and Technology, the Hong Kong University, the City University and the Polytechnic University.

Panelists' Profile
Ms. Yuki Hon
Senior Technical Evangelist, Microsoft Hong Kong
Yuki Hon has over 13 years IT experience with software development and enterprise architecture design. She is Senior Technical Evangelist at Microsoft Hong Kong. She has been active in the area of application development and DevOps for over 10 years and speaks about topics such as Platform Openness, IoT, DevOps, Application Life Management and xPlatform Development. Her experience includes application design & architecture, ALM for enterprise, DevOps, mobile apps development, etc. Prior to joining Microsoft, she worked for CA Technologies and Hutchison Global Communications as Senior Technical Consultant and Architecture Manager respectively, thus having strong technical skills on Application Development, Enterprise Architecture, and Cloud Technologies.

Ms. Teresa Leung
System Architect
MTR Corporation Limited
Teresa has been a Systems Architect for Information Technology Services Department with focus in IT Strategy and Enterprise Architecture in MTR Corporation since 2010. She has over 20 years working experience in the IT industry, specializes not only in enterprise architecture, but has extensive experience across mobile application development, web application development using Java and Microsoft .NET technologies, as well as legacy systems across a wide spectrum of business areas including railway asset management, treasury, projects management, and automatic fare collection ticketing. She has been the principal architect in establishing the common frameworks for mobile application development, Java and .NET web application development in MTR Corporation.
Teresa has a post-graduate degree of Master of e-Commerce and Internet Computing. She is also a professional member of Hong Kong Computer Society and Certified TOGAF professional.
Through the practice of enterprise architecting, Teresa was part of the Corporate EA team to establish a series of IT strategies and goals which had been executed to support Corporation's vision and business objectives. Through close partnering with business departments, IT projects have been formulated, developed and successfully delivered as an integral part of the business services in MTR.
Should you have any enquiry, please feel free to contact us at 2834-2228 / easig@hkcs.org.hk
Note:
- Seat is subject to availability and is reserved on a first-come-first-served basis.
- All registrations will be confirmed only upon receipt of payment.
- The registration / event fee is non-refundable.
- HKCS reserves the right to change terms and conditions without prior notice. In case of dispute, the decision of HKCS shall be final and binding.