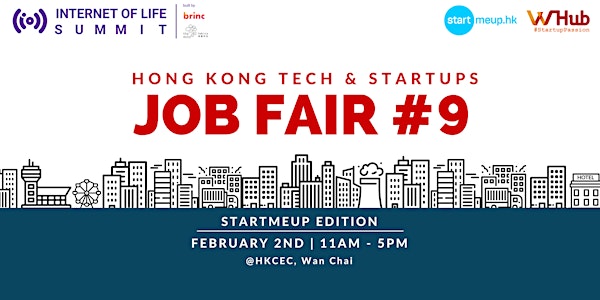 HK Tech & Startups Job Fair #9 - StartMeUp Edition
When and where
Location
Hong Kong Convention and Exhibition Centre 1 Expo Dr, Wan Chai S221 - Startmeup festival (Internet of Life Summit) Hong Kong, Hong Kong Island Hong Kong
Description
Click here to see the full list of job openings and highlights from the event!
**************
WHub is excited to have the opportunity to hold another HK Tech & Startups Job Fair!

The Hong Kong startup scene has grown tremendously in the past few years, attracting entrepreneurs and talent from all over the world. We aim to connect talented job seekers with the best HK-based startups.

This event will bring together undergraduates, graduate students, and seasoned professionals to one event, exclusively for startups. If this sounds like you, register now!
These startups are joining us this time: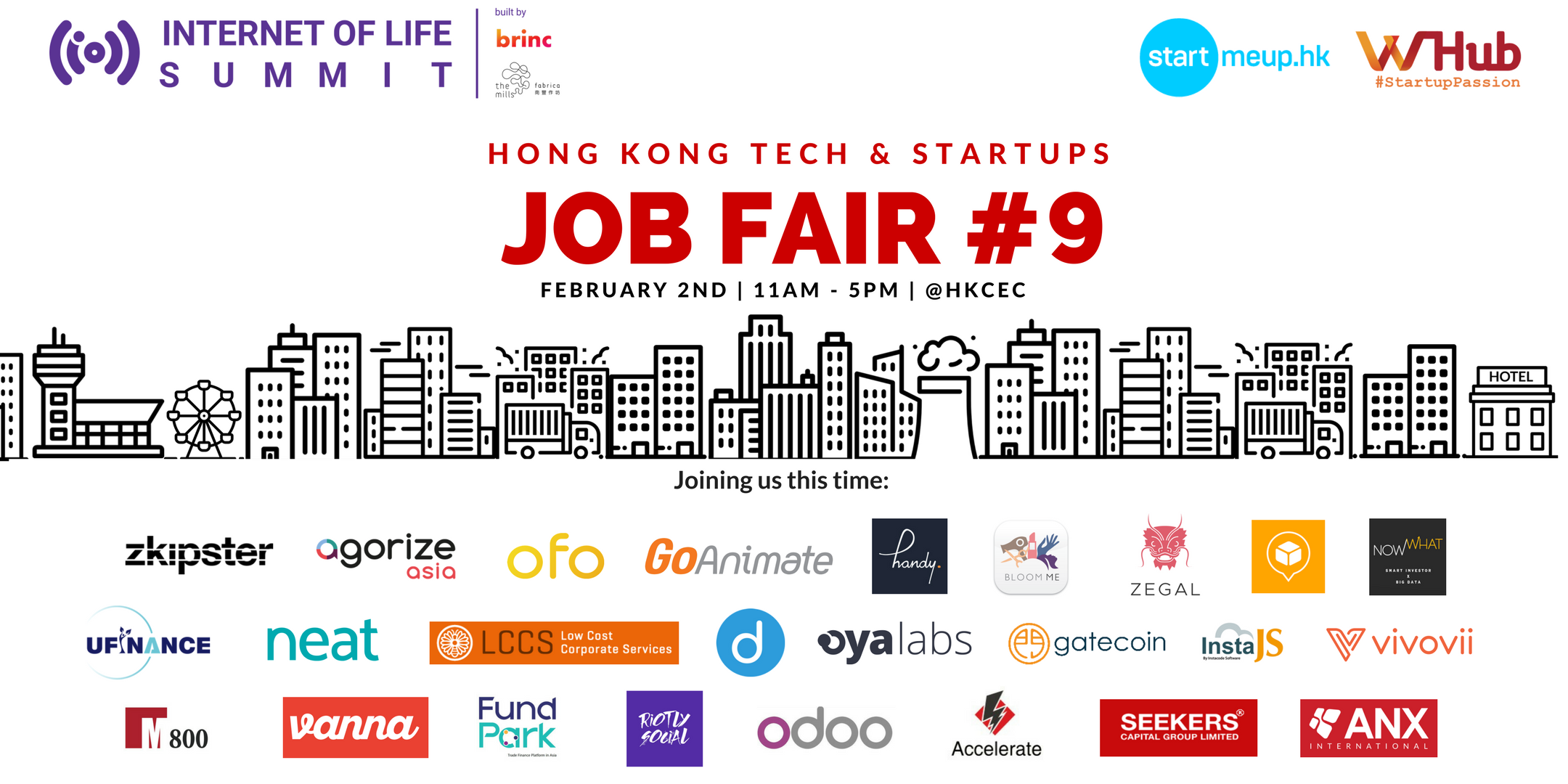 For more information, click here to visit our website!

And to help you have a better understanding of each startup before joining us on Feb 2, we have asked our startups to share a bit more about them.

[Job Fair startup feature]
Part 1: http://whub.io/s/job-fair-9-startup-intro-1
Part 2: http://whub.io/s/job-fair-9-startup-intro-2
Part 3: http://whub.io/s/job-fair-9-startup-intro-3
---
WHub's Job Fair is a part of Internet of Life (IoL) Summit, organized by Brinc and The Mills Fabrica. IoL is the leading consumer IoT conference and designed as a platform to experience the future of tech. Join IoL for the inspiring keynotes and panels with global innovators, meet the companies driving exponential change and connect with influencers, entrepreneurs and business leaders.
Job Fair attendees can access Startup Village, VR room and networking areas free of charge.
To get access to the main stage, please purchase the ticket here. *Get a 30% discount using the code WHubJF30.