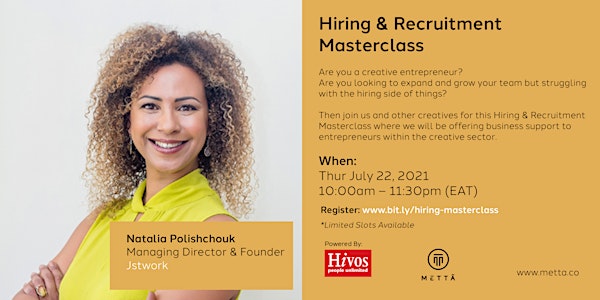 Hiring & Recruitment Masterclass
Hiring & Recruitment Masterclass
About this event
Are you a creative entrepreneur? Are you looking to expand and grow your team but struggling with the hiring side of things? Then join us and other creatives for this Hiring & Recruitment Masterclass where we will be offering business support to entrepreneurs within the creative sector.
This masterclass is brought to you with support from HIVOS East Africa as part of the creative catalyst program. The creative challenge is a 3-month program that aims to create a supportive opportunity to steward the power of creativity towards community connection in uncertain times and support the sustainability of creative business post-COVID.
This session will be facilitated by Natalia Polishchouk Managing Director and Founder of Jstwork.