About this Event
About HeartFire Education Service
Founded in 2009, HeartFire Education Service is a platform dedicated to improve education, alleviate poverty, and promote social inclusion. It is built on 3 core programs - service trip, scholar ship and cultural exchange. Up until July 2019, HeartFire has conducted 69 service trips to 17 provinces in Greater China, engaged >880 volunteers and served >57,000 students.

About the Gala Dinner
With the theme "A Decade of HeartFire, A Torch of Inspiration", the Gala Dinner will bring all HeartFirers back together to celebrate the 10th anniversary, meanwhile create a platform for NGOs and Influential Individuals to share about the various initiatives towards improving education and creating inspirational experiences.
The event will be run with a voluntary donation approach.
All event cost has been covered by HeartFire, thus all fund raised will be donated to service programs. Corporate and Individuals can also title sponsor specific schools or programs. Here is just our suggested donation tiers.
If you decide to donate, you can either do via the 'Eventbrite Tickets' link, or donate on site during dinner.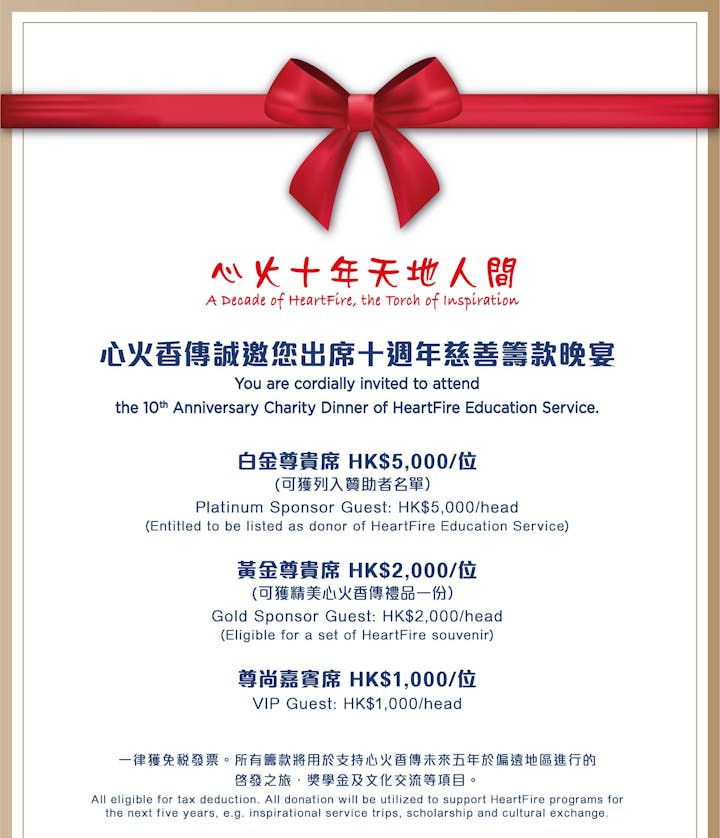 Officiating Guest
Dr. Lam Tai-Fai, SBS, JP, Chairman of PolyU Council, Chairman of the Hong Kong Sports Institute, and Founder of Lam Tai Fai Charitable Foundation.
"Gratitude, cherishing and inclusion are virtues that need to be passed down through generations." Dr. Lam said once in the Inauguration Ceremony of Lam Tai Fai Amphitheatre. We are delighted to have him as our officiating Guest of the Gala Dinner.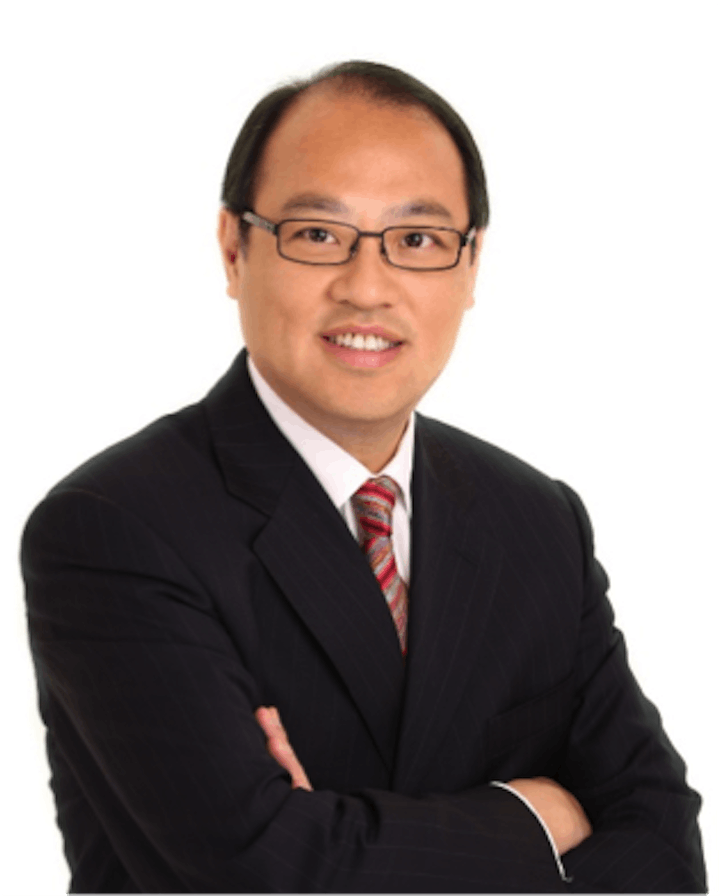 Key Note Speaker
Professor POON Chung Kwong, GBS,PhD, DSc, JP. He is an Emeritus Professor and the President Emeritus of The Hong Kong Polytechnic University and had devoted 40 years of his life to advancing university education in Hong Kong before he retired in January 2009 from his 18-year presidency at The Hong Kong Polytechnic University.
"I think that for some students, if you can show them support and encouragement during the times they feel lost and hopeless, you could change their entire lives," he shared once. His organisation, Virya Foundation Ltd., set up scholarships that sponsored underprivileged children in rural China to complete a bachelor's degree at their desired universities, as well as to support their growth through character education workshops and mentorship programs.