Description
Health Tests: What's the Deal?
Are you overwhelmed - even underwhelmed - by the multiple types of treatments available on the market, especially here in Hong Kong? Are you too familiar with reverting to local Pharmacies or GPs to find your quick fix? Perhaps it's not even a "choice" but simply by lack of knowledge of other available options.
Campfire and LifeHub will be hosting a talk focusing on understanding the next generation of health tests to maximise your health and wellness, and get to the root cause of your symptoms. We will steer away from the traditional western approach to medicine that focuses on treating symptoms, and show what healthcare looks like from a functional medicine perspective.
Agenda:
7:00pm - Health Talk
7:30pm - Q&A
8:00pm - Activities and mingling
Activities:
LifeHub will be conducting complimentary body scans and quick interpretations for the first 15 who sign up. Please make sure to choose both the General Ticket and Body Assessment Session upon registration.
LifeHub is kindly offering to any event attendee outside of these 15 slots, a free consult at the LifeHub centre located at 1/F The Loop, 33 Wellington Street, Central (to redeem; an email after the event will be sent by Campfire to the attendees with further instructions)
About the Speaker: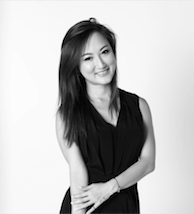 Candice Chan, LifeHub's VP, Sales and Marketing
Candice holds a bachelors degree in nutrition science from the University of California at Davis and an International Certificate for Doctor of Natural Medicine, from the Canadian Board of Healthcare Practitioners and International Naturopathic College. She is also a certified health coach and yoga teacher. Candice previously founded Hong Kong-based Younibody, a chain of wellness centres providing functional lab tests and nutritional consultations.
About LifeHub
LifeHub is an integrative wellcare centre located in the heart of Central, offering Doctor-designed products and services that address the root cause of lifestyle conditions like stress, fatigue, low immunity and poor sleep.
LifeHub integrates the latest advancements in prevention, wellness, fitness & nutrition with individualised coaching, to help you feel better now and achieve your own optimal health.
Healthy(ish) gathers inspirational individuals and professionals, who will shed light on what health is and the ways it is defined by society. There is not one definitive answer, but understanding the impact of biological, behavioral, and social variables can provide a useful insight into our health. Throughout May, with thought-provoking talks, workshops and classes, we will delve deeper into ways to build a better you physically, mentally and socially.
For more information about the series: www.campfire.work/healthy-ish