About this event
Do not miss out on our huge spooktacular Halloween Party
in Bar Rouge on Saturday, October 30th, 2021!
2021年10月30日周六晚
在外滩18号Bar Rouge
一场盛大的万圣惊魂狂欢派对
即将重磅开启!
It is finally that time of the year!
For one night only, escape the monotonous regular world and ascend into our crazy haunted house. Shed your skin and inhibitions atop the Bund at Bar Rouge.
这座魔都外滩边的神秘"鬼屋"中
凄厉尖叫声声传来,恐怖幽灵魅影重现
当晚,让我们逃离单调的日常
在这里度过疯狂难忘的一夜
共赴一年一度的狂欢庆典!
Ticket Link 购票:https://yoopay.cn/event/52259036
Wear your best cute, spooky, or creative costume for an immersive Halloween experience — our professional photographers will be there to capture your perfect look!
穿上你最可爱、搞怪或最有创意的装扮
与数百位魔都潮人们一起
沉浸式感受惊魂奇妙的万圣之夜
同时,我们的专业摄影师
还将在现场为你抓取精彩瞬间
Starting at 7:30 pm, enjoy a breath-taking view of the Bund on the terrace while enjoying some luscious drinks (your ticket includes one drink)!
活动从晚上7:30开始签到入场
您可以在露台一边欣赏外滩的美景
一边享受美味的饮料
(您的门票包含一杯酒水)
Join us for a memorizing upscale Halloween experience with DJ Tuto, TK & Doggy, dancing performers, party games, lucky draws, and costume contests! Over 20,000 RMB in prizes for the best costumes of the night!
Spooky surprises await you all night long!
Bust out your monster dance moves and celebrate alongside sexy zombies, vexing vampires, and wicked witches in one of the most popular parties of Shanghai!
Tickets are on sale now!
Get ready for a "bloody" good time!
在DJ Tuto,TK和Doggy的音乐中
无惧常规,挣脱束缚,放肆舞动,释放真我
超具氛围的场地布置,性感热舞表演
有趣好玩的互动游戏和幸运抽奖
还可参与万圣装束大比拼
赢取价值2万元的奖品!
这场大型超级主题派对
将是当晚全城最轰动的活动之一
现已正式开票,错过等一年!
WHEN 时间
7:30 PM to late
Saturday, October 30, 2021
2021年10月30日
7点半至深夜
WHERE 地点
7F, Bund 18 Zhongshan Dong Yi Road
中山东一路外滩十八号7楼,近南京东路
HIGHLIGHT
1. Rooftop Terrace with Bund View 外滩江景露台
活动在外滩顶级夜生活地标Bar Rouge举办
场地拥有外滩无敌视野的超大观景露台
还有巨大的室内空间和精心的万圣节布置
为你带来超级浓厚的万圣节氛围
当晚,与数百位伙伴彻夜狂欢!
The venue has a full river-view terrace on the Bund and spacious indoor areas. A super cool venue set-up will bring you a strong Halloween atmosphere. Let's dance the night away with Shanghai's finest party-goers!
2. Costume Contest 万圣着装比赛
参与万圣装束大比拼,赢取价值2万元奖品!
Don't forget to join our costume contest and win 20,000 RMB in Prizes!
3. Activities 活动内容
精彩互动的派对游戏
整晚多轮的抽奖和精美奖品
We will have engaging party games, and lucky draws all night long. Some of the prizes will be bottles to be enjoyed at the party.
4. Halloween Make-up "妆"神弄鬼
欢迎发挥你们的创意和想象
打造惊艳/华丽/可爱/恐怖/惊悚/魔性的吸睛妆容
Everyone loves creative Halloween makeup ideas.
It is time to show off our creativity and ingenuity!
我们现场会提供化妆服务
Halloween make-up service is also available at the site
5. DJ Music 现场派对
DJ: Tuto, TK, Doggy
在特邀DJ的音乐律动中,整晚派对狂欢!
Dance with the trendiest beats and Latin vibes and have a spine-chilling party all night long!
入场门票 TICKET INFO
The ticket includes 1 complimentary drink
& participation in games and lucky draw
以下门票费用均包括1杯酒或饮料及参加游戏和抽奖
Early Bird 早鸟票
RMB 100 /person
每位100元
*Early Bird ends at 11pm, Oct.25
*早鸟票将于10月25日晚上11点结束
Presale Ticket 预售票
RMB 150 /person
每位150元
*Presale ends at 7:30pm, Oct.30
*预售票将于10月30日晚上7点半结束
At-Door
现场票
RMB 200 /person
每位200元
*活动当晚7点半后线上所有售票停止,请至现场购票
*All the online sales will be closed at 7:30pm
Ticket Link 购票:https://yoopay.cn/event/52259036
Refund Policy: No Refund
门票一经售出,恕不退款
CONTACT
For more info, please add our WeChat
活动咨询请添加以下微信
ID: shfun_official
穿着建议 DRESS CODE
We strongly encourage all guests to dress in Halloween costumes
我们强烈建议所有客人穿着万圣节装扮
场地介绍 ABOUT VENUE
BAR ROUGE
The opening of Bar Rouge atop Bund 18 announced a new era in Shanghai nightlife. Rapidly becoming the city's go-to venue, Bar Rouge offers a unique combination of high style and unbeatable Shanghai skyline views from its spacious terrace. Sexy crowds, international DJs, fantastic theme parties, and unique Champagne celebration rituals, contribute to its amazing ambiance night after night, becoming an icon of Shanghai's glamorous nightlife.
位于外滩18号的Bar Rouge是城市夜生活的首选场所之一,其宽敞的露台拥有无与伦比的上海天际线景观。性感的人群、国际DJ、梦幻般的主题派对和独特的香槟庆祝仪式,造就了它成为上海迷人夜生活的标志。
公众号 WeChat Account: ShanghaiFUN上海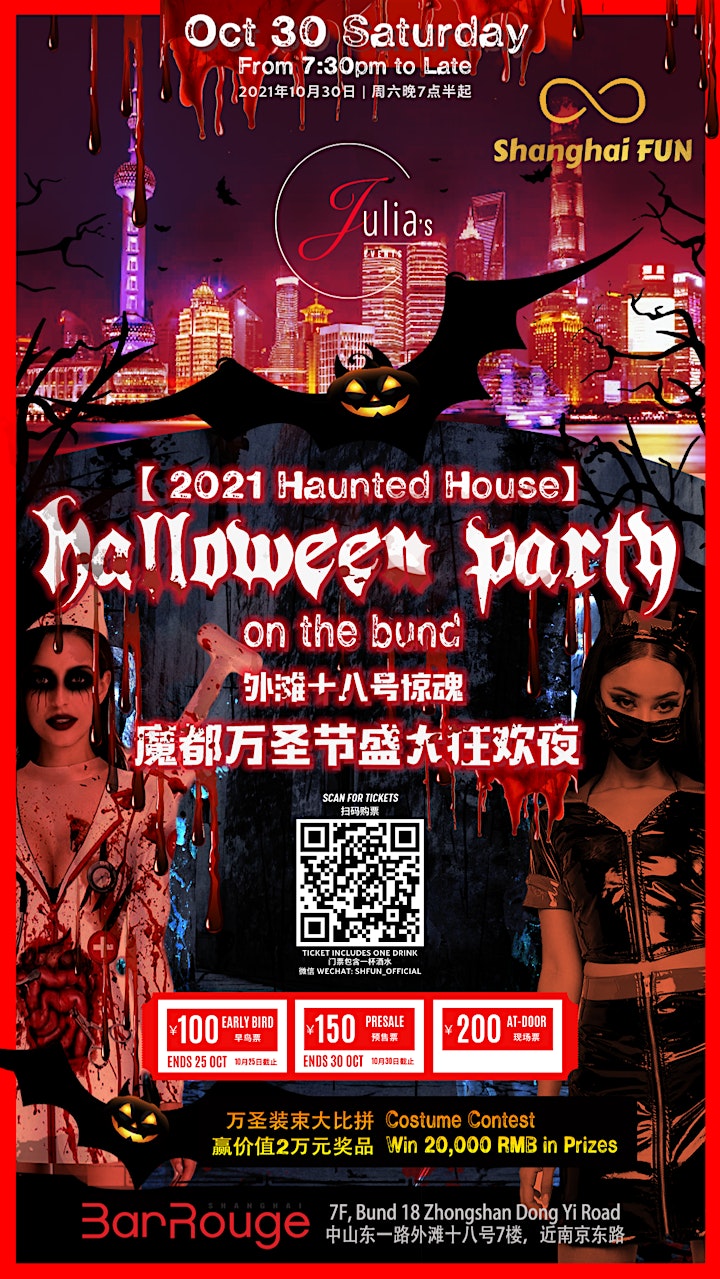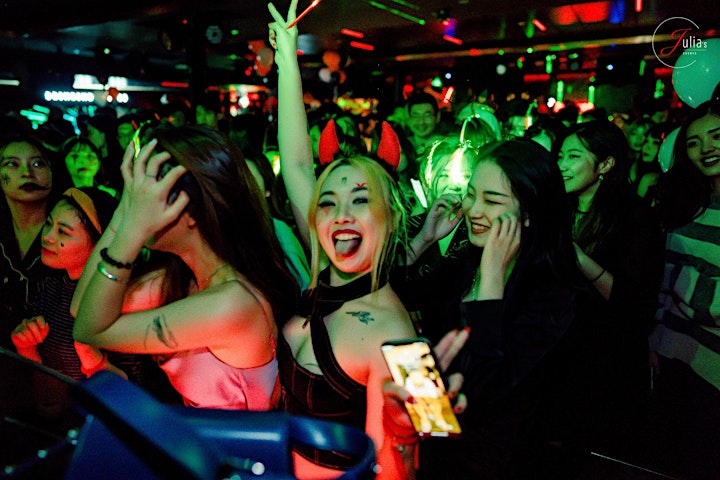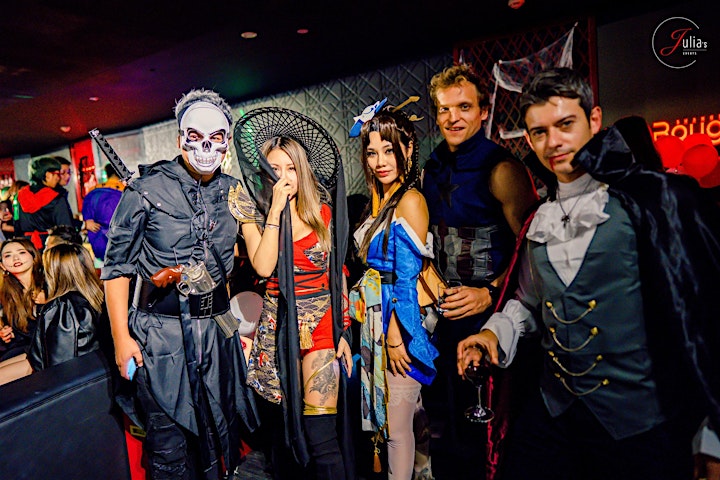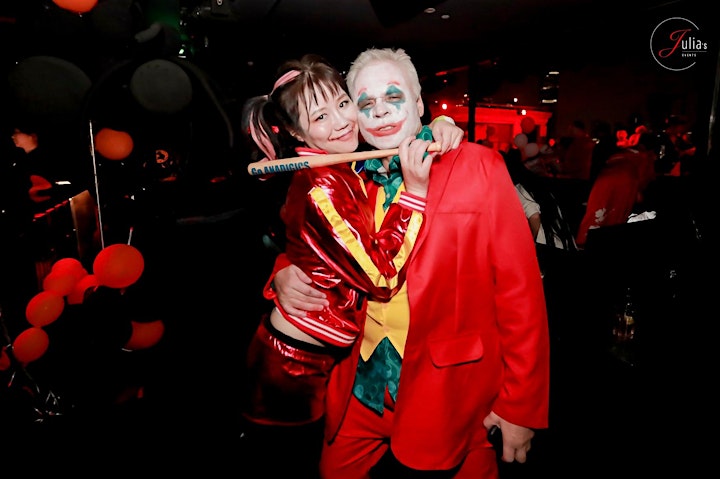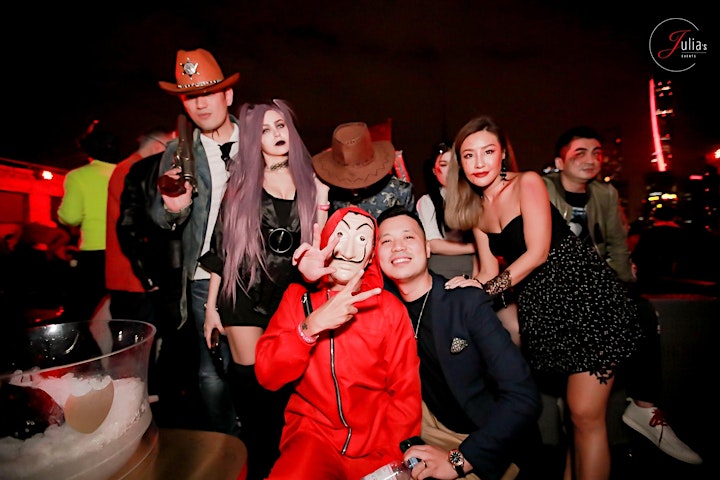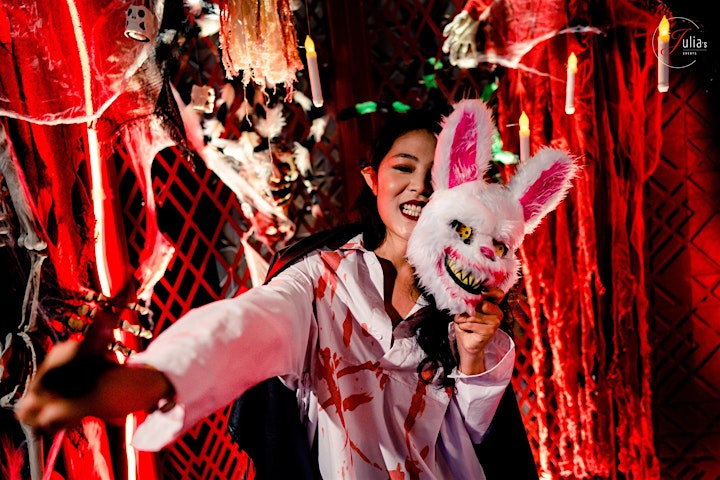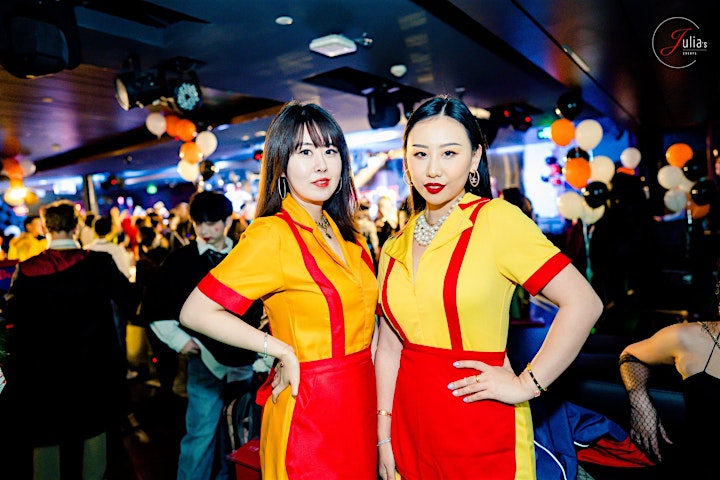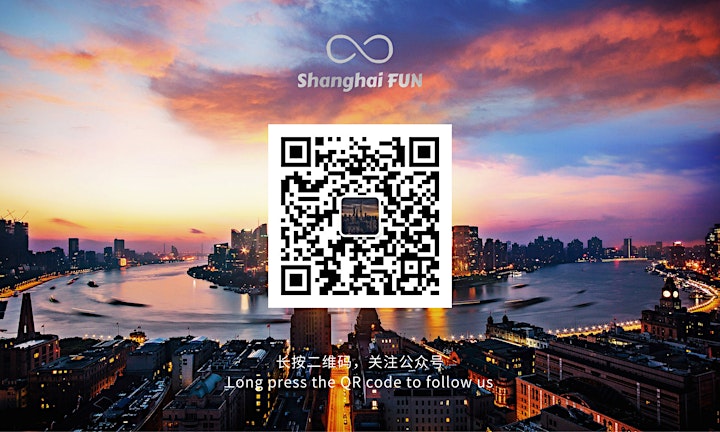 Organizer of 「Haunted House」Halloween Party 2021「外滩惊魂」魔都万圣节盛大狂欢夜
About Shanghai FUN
We organise parties, networking events, brunch/dinner meetup and after work drink events in Shanghai. 
Join us to make new friends, expand your social circle and take part in fun events! 
Our events attract an international crowd of professionals looking to socialise, network and meet like-minded people.
Invite your friends to follow us and spread the word!
活动组织方
Shanghai FUN立足魔都,每周不定期的组织派对及类型多样的社交活动,参与人群为外国人、海归,及具有国际背景的人士,所选活动场地均为城中品质潮流场所。
联系微信 Contact WeChat: shfun_official
微信公众号 Wechat Official Account: ShanghaiFUN上海