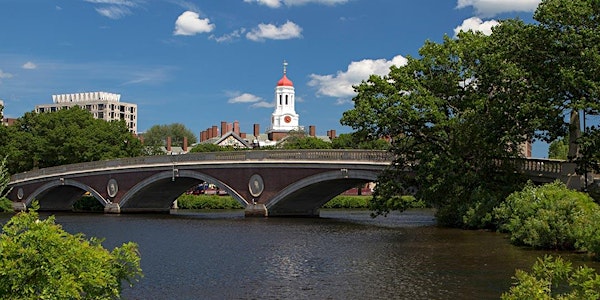 Harvard, MIT-Sloan, Stanford, Wharton Entrepreneurs and Investors Meetup
When and where
Location
CoCoon 3/F, Citicorp Centre, 18 Whitfield Road, Tin Hau Hong Kong Hong Kong
Refund Policy
Contact the organiser to request a refund.
Description
Event Highlight:
Get an insider's perspective of the startup scene in Hong Kong and find out how to be a smart angel connecting with up and coming entrepreneurs and fellow investors. Plus, find the inspiration to build your own business whilst leveraging this high quality network.
Agenda:
Thursday, April 7, 2016
6:15pm Registration
6:30pm Startup Fair (sign up below)
7:30pm Fireside Chat: From Zero to Exit
8:15pm Q&A
8:30pm Networking
Startup Fair
In this startup fair, each entrepreneur will have a booth and easy roll to present their business. If you would like to showcase your startup or find out more, please send an email to: erica@hkcocoon.org before March, 21, 2016. Open to Harvard, MIT-Sloan, Stanford and Wharton students or alumni only.
Participating Entrepreneurs:

Dick Lo (W'95) and team, Co-Owner of UniFitness

Dominic Law (HBS'15) and Kelvin Lam (HBS'15), Co-Founders of Feedme Guru (Instagram, Facebook)
Henry Tan (MIT Sloan'04) and team, Co-Founder of Glimpse
Jaganath Swamy (WG'09) and team, Founder of Good Parents Inc. featuring Kiddo
Kim Leitzes (W'04) and team, Founder of ParkLU (LinkedIn)
Osman Mendoza (Stanford'13), Co-Founder of Trusu

Vernée Ho (Stanford GSB'91), Co-Founder and CEO of Playto

Winston Lam (Stanford MS '93), Founder I C Ya
Fireside Chat:
Gary Ngai
Chief Financial Officer of Meitu, Inc.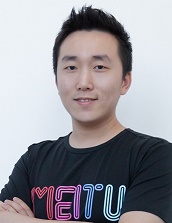 Gary is the Chief Financial Officer of Meitu, Inc. overseeing corporate finance, strategy and investment. Meitu develops innovative mobile apps that enable users to easily capture, beautify and share photos (especially selfies) and video online. To date, Meitu's apps have penetrated over 900 million unique devices globally. Prior to joining Meitu, Gary had held several senior management roles including Chief Financial Officer, Chief Operating Officer and Joint Comapny Secretary at Forgame Holdings Limited, a web and mobile game publisher which he took public on the mainboard of the Hong Kong Stock Exchange in 2013. Gary started his career as a research analyst at UBS AG, which he ultimately became the Head of China Internet Research before joining the corporate side. Gary obtained a B.Sc in Economics from The Wharton School in 2006 and is a CFA charterholder.
Simon Loong
CEO and Co-Founder, WeLab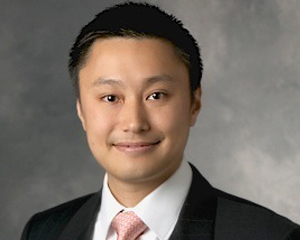 After over 15 years in the banking sector, Simon Loong co-founded WeLab in 2013. Prior to WeLab, he held a variety of senior positions at both Citibank and Standard Chartered Bank. Most recently, Simon served as Standard Chartered's Regional Head of Northeast Asia, where he managed the personal loan and credit card businesses, transforming it into one of the largest and most profitable businesses of its kind in Greater China. He also served on Standard Chartered's Consumer Bank Management committee in Hong Kong. Simon is a CPA and holds a master's degree from Stanford Graduate School of Business.
Jeremy Cheung
Founder and CEO of JustBB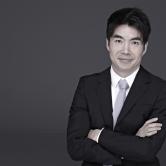 Jeremy Cheung, an entrepreneur in multiple women businesses in Korea and China. Jeremy is the Founder and CEO of JustBB (www.justbb.com), a trendy Korean concept fast cosmetics/skincare company in China. For the last 15 years since 1996, Jeremy has found and owned businesses related to women's products and services. He started from manufacturing of hair and nail care products, to distributing of shoes (Nine West, an American shoe brand), fashion (Theory, an American fashion brand), skincare (TheFaceShop, a Korean cosmetics brand) products, and to branding. In 2005, Jeremy found the first deep sea drinking water company Ulleung Mineral Water in Korea. Jeremy is also actively involved in government and business organizations. In China, Jeremy is currently a member of the Chinese People's Political Consultative Conference in Shenyang, Liaoning Province, the Honorary Director of Shenyang Overseas Friendship Association, and the Executive Director of Beijing Overseas Chinese Chamber of Commerce. In Hong Kong, Jeremy serves as the Board Director of The Harvard Club of Hong Kong. He is also a longtime member of the Entrepreneurs' Organization . Born in Hong Kong, Jeremy earned a B.S. from the University of Southern California in 1992, majoring in Accounting, Japanese language and Korean language, and an M.B.A. from Harvard Business School in 2000. Jeremy is a Fellow of the inaugural class of the China Fellowship Program and a member of the Aspen Global Leadership Network.
Anthony T. Chang
Founder and CEO of Global Education Learning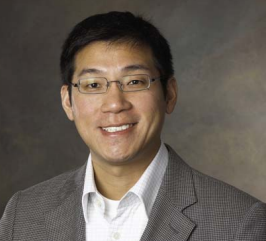 Anthony Chang has a 20+ year track record of successful private equity/venture capital experience in both the US and Greater China. He has also been the founder and CEO of 2 start-ups which he has led to strong exits in the Greater China market.
Most recently, Anthony was the founder and CEO of Global Education Learning, Ltd (GEL), a venture-backed investment holding company established in 2012 to address opportunities in the Chinese early education market. After evaluating over 100 companies in the early education space (including early education childhood centers, enrichment programs, kindergartens, and on-line education offerings) in China, Anthony led the 100% acquisition of Yaolan.com (completed in October, 2012) - one of the largest and most trusted parenting sites in China. Anthony and his team upgraded Yaolan's management, re-directed the Company's strategy, and established stronger reporting and controls systems. Anthony engineered a successful exit within 2 years.
Prior to GEL, Anthony was a Managing Director (General Partner) with TL Ventures. He joined TL in 2002 through the prestigious Kauffman Fellow Program. He established the firm's Silicon Valley office in 2004 and became a Managing Director in 2006. Anthony leveraged his strong ties in both Silicon Valley and Asia in sourcing and evaluating new opportunities, as well as assisting various TL portfolio companies in garnering Asian customers. Anthony's investments have included: Ikanos (IPO), Optichron (M&A: NetLogic/Broadcom), Ciclon (M&A: Texas Instruments), VeriWave (M&A: Ixia), and SkyCross. He was also actively engaged with TL's investment in Traffic.com (IPO/M&A: Nokia)
Anthony's venture experience began in 1998, when he co-founded and built Magictel.com, Inc., one of the first voice-over-IP service providers in Greater China and Southeast Asia. The Company conducted a reverse takeover of a publicly listed company in Hong Kong (HSI: 524) and raised over US $100 million in follow-on offerings. Anthony subsequently joined GE Equity in Hong Kong where he focused on early-stage venture opportunities in Asia. He was also part of the private equity team at Peregrine Investment Holdings.
Anthony holds a BA with Honors from Stanford University and an MBA degree from the Harvard Graduate School of Business Administration. He speaks Mandarin and Cantonese.
About CoCoon
CoCoon is Hong Kong's leading entrepreneurship community with a network of over 10,000 entrepreneurs, investors, corporate partners, media and more. CoCoon entrepreneurs have raised over HK$197m in early stage funding.

About CoCoon Ignite Ventures
CoCoon Ignite Ventures leverages the CoCoon entrepreneurship community sourcing and investing in high potential early stage entrepreneurs and aligning them with strategic partners in Hong Kong and Silicon Valley.